Montana's a state that tends to evoke a lot of imagery of rivers and mountains and, uh, fly fishing (thank you, A River Runs Through It). But those images aren't always accompanied by a whole lot of music. Pearl Jam bassist Jeff Ament is from Havre, and Decemberists frontman Colin Meloy is a Helena native, but that's about it. Still, Big Sky Country has its fair share of up-and-comers. Sure, the tunes to come out of the state can be folksy and down-home—when they want to be—but they can also be hard-driving and original. As part of The 50 States Project, here are our picks for 10 excellent bands from the Treasure State.
1. The Boy and Sister Alma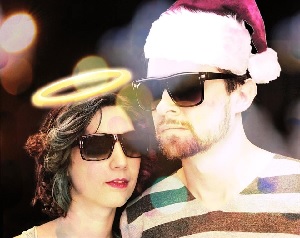 Hometown: Helena
Members: Lenny Eckhardt, Jennifer Murphy
Current Release: T B & S A (2013)
Lenny Eckhardt and Jennifer Murphy are not, in fact, siblings—they're just a pair of Helena-based friends with a mad talent for combining '80s-era psychedelia with 21st-century electro-pop sounds. They released a debut single "Lizard Eyes" just last year, but have already gone on to collaborate with an array of other artists, including British producer Sunglasses Kid. Their single Tom's Cruise is particularly noteworthy for its teenage-dream-nostalgia.

2. The Clintons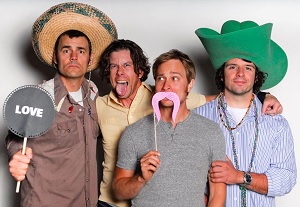 Hometown: Bozeman
Members: John McLellan, Levi Kujala, A.J. Miller, Josh Keeh
Current Release: Sellout (2011)
Listening to The Clintons' 2005 album Strange Day in Mexico, I honestly wasn't sure if it was the same group that made the newer Sellout. It is—that's just how much they've evolved over the past few years. Over the 15 years since the Bozeman-based band formed in 1999, they've worn many hats, and become one of Montana's best-known acts, opening for the likes of the Barenaked Ladies and The Kentucky Headhunters. The Clintons have their moments of John Mayer-esque soft-pop. They have their moments of quirky indie rock. They have their moments of a self-proclaimed countrified "in-your-face, loud-and-proud attitude." But somehow, they wear all these different toppers just fine.

3. Cure for the Common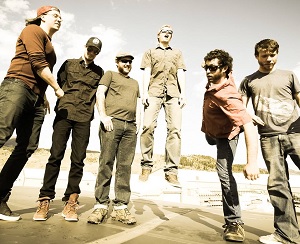 Hometown: Bozeman
Members: Weston Lewis, Matt Rogers, Joe Sheehan, Jordan Rodenbiker, Garrett Rhinard, Steve Brown
Current Release: Laser Beretta (2013)
In 2008, Cure for the Common formed at Montana State University in Bozeman. After graduation, the guys stuck around Bozeman, where they've since become staples of the town's music scene. Their album and song titles sum up their message best: Laser Beretta. Funky Man. Making Flippy Floppy. It's all about the space-age funk for the guys of Cure for the Common, who have two full-length albums to their name and have spent the past few years touring all throughout the western U.S.

4. The Dirty Shame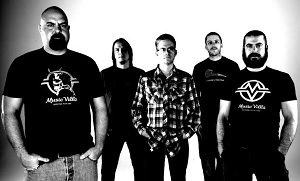 Hometown: Bozeman
Members: Brandon Hale, Mike Hoffman, Kevin Toll, Tom Day, Adam Greenberg
Current Release: The Dirty Shame (2010)
The Dirty Shame is an outlaw country quintet whose rough, smoke-filled-bar, highwayman numbers have all the ruggedness and questionable morality of Willie Nelson and Waylon Jennings. The members of The Dirty Shame hail from California, Michigan, Colorado and Washington, giving the band a distinctly Western and yet musically diverse sound. They recorded their first album in 2010, and have spent the years since touring and making a name for themselves on the small but surprisingly rich Bozeman music scene. The album boasts truly Wild West tracks like "Don't Let the Deal Go Down" and "Last Rodeo."

5. Golden Grenade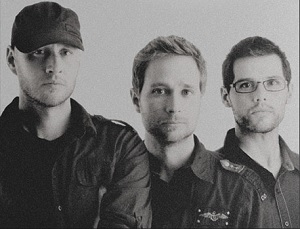 Hometown: Bozeman
Members: Dustin Tucker, Noah Heckmann, Levi Kujala
Current Release: Golden Grenade (2012)
With the help of Kickstarter, Golden Grenade released their first self-titled EP in 2012. The record is classic rock with a side of blues, and in songs like Love Again and She's Got Me, the trio really gets a chance to show off their amazing ensemble vibe. You don't really notice how catchy the guitar riffs are or what the vocals are doing, because it all blends together flawlessly in one rockin', hard-driving gathering of sounds.

6. Little Jane and the Pistol Whips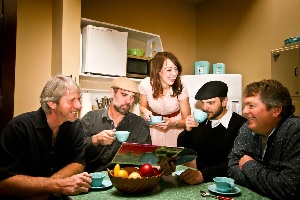 Hometown: Livingston
Members: Ashly Jane Holland, Quinton King, Russ Smith, Tom Murphy, Britt Smith, Jamey Warren
Current Release: Each Little Note (2013)
Let's make one thing clear: the frontwoman's name isn't really Little Jane. It is, however, Jane Holland, and she's a triple threat who sings, writes songs, and plays everything from the fiddle to the accordion. Jane and her band members are based out of miniscule Livingston, and that small-town vibe comes through on their Americana, folksy tracks. And though Little Jane and the Pistol Whips sound country, they've done some pretty big-city things, including being featured on two Montana PBS shows and being one of only 40 bands across the country chosen to apply for the American Music Abroad program in San Francisco.

7. Luke Dowler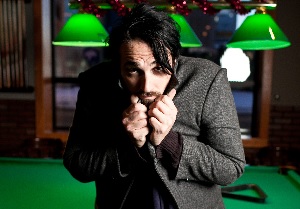 Hometown: Kalispell
Members: Luke Dowler
Current Release: West (2013)
Luke Dowler has been on the Montana scene since 2007, and within those six years, he has crafted songs that channel everyone from Tom Petty to The Killers. He gets spiritual on Firewater Revelation, desperate on Good Enough, frustrated on Gun and whimsical on Umbrella. The Kalispell-based singer/songwriter came this close to scoring a major label deal in 2013, but that didn't materialize, so now he's pushing forward with an independent album, West, and a series of performances—he'll be playing with Rick Springfield later this month.

8. Marshall Catch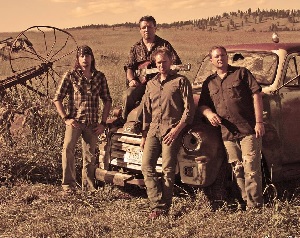 Hometown: Kalispell
Members: Luke Lauteret, Matt Haun, Jared Denney, Aaron Danreuther
Current Release: Make Noise (2012)
They're self-proclaimed Montana rednecks, but the guys of Marshall Catch have managed to put together a band that pays homage to those rural roots without becoming a caricature of themselves by employing just the right amount of emotional depth and musical variety. With just one full-length album and one EP to their name, Marshall Catch has still garnered a pretty impressive following, and are set to embark on a tour across California, Oregon and Washington in the coming months.

9. Stranded by Choice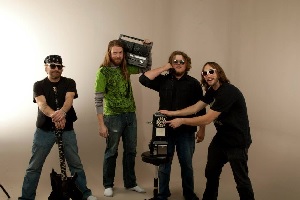 Hometown: Billings
Members: Levi Luoma, Rich Feeley, Sean Young, Scott Waddington
Current Release: The Circle (2014)
Stranded By Choice has been through quite a few changes over the past decade: Rich Feeley (singer/bassist) founded the band, but then he took a hiatus in the mid '00s for college. First they were a cover band, then they performed their own songs. They've changed direction several times, but now their goal is more focused than ever, and the state has taken note of their many, many live gigs. In 2012, Stranded By Choice was nominated for a Magic City Music Award, and they finally released their first full-length album, The Circle, earlier this year.

10. Tom Catmull's Radio Static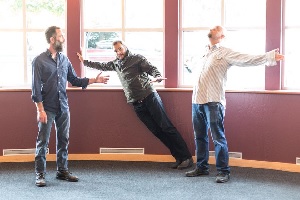 Hometown: Missoula
Members: Tom Catmull, John Sporman, Travis Yost
Current Release: Evergreen (2014)
Tom Catmull has been around the Montana music scene quite a bit. He's fronted bands like Tom Catmull and the Clerics, performed solo, and now his latest effort, Radio Static, is making its mark. Based out of Missoula, Tom Catmull's Radio Static harkens back to the vibe of old-school, '60s classic rock just as much as it sounds truly original and unique. Tom's cohorts on this project, bassist John Sporman and drummer Travis Yost, provide an invaluable backbone and rawness to the band. Over the past couple months, they've been gradually releasing new songs via Facebook, which add up to a full-length—and completely free—album by the end of the summer.