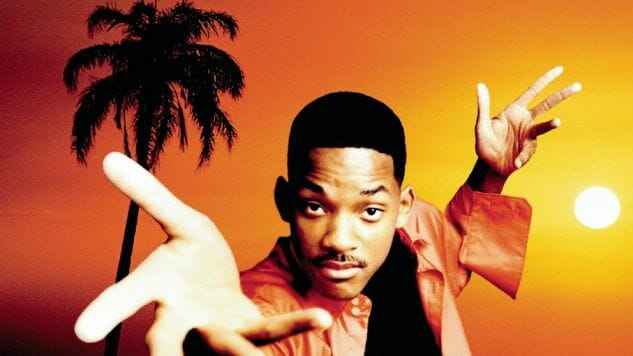 Well, winter has finally arrived. Pro: we can finally start making Game of Thrones winter references without nervously speculating whether we will ever see winter again. Con: it's cold and miserable. Your mucus runneth over and you want to be somewhere warm. To nudge you to book that one-way ticket to whichever far-off equatorial wonderland, we've put together a list of songs about folks who've gotten off the couch and left winter in favor of balmier climates and at least a halfway decent tan.
1. The Walkmen, "Louisiana"
Hands down, this is the most (read: only) chipper song in the Walkmen's catalogue. "Louisiana" sparkles like a morning spent drinking chicory coffee down on the bayou. "I got my hands full all summer long," belts Hamilton Leithauser before a bombastic horn section washes away all of his, and your, worldly worries. Nice plug for the Big Easy, you big man.
2. Paul Simon, "Graceland"
Paul Simon had never been to the famous mansion and former residence of Elvis Presley in Memphis when he wrote the words to "Graceland." Yet, he later recounted, he soon decided to head south from New York and, "see if there is something this song is telling me." While "Graceland" can be interpreted as a song about redemption, a place to soothe the wounds of heartache and move forward, it might also be a nice place to wear shorts in March.
3. Frank Ocean, "Lost"
Sure, concealing drugs in and on your person and moving them from country to country probably isn't the most ideal means of seeing the world (even if Frankie O is involved). But, hey, Miami, Amsterdam, Tokyo, Spain—that's not a bad itinerary! So even if you make your living on the socially acceptable side of the law, "Lost" might be the inspiration you need to take a "business trip" this winter.
4. Coasters, "Down in Mexico"
This Joe guy seems pretty nice. He plays a good blues piano, wears a flashy purple sash and seems to be a pretty darn good wingman for anyone that wanders in the door of his bar. You only have to listen to this 1956 R&B classic once (which resurfaced not too long ago in the iconic lap dance scene in Quentin Tarantino's Death Proof) to start feeling that snowbird itch to head south, to a place where "the drinks are hotter than the chili sauce," and you can dance the night away.
5. Luluc, "Small Window"
"What a view from my small window," sings the Australian duo Luluc's Zoë Randall with equal parts mournfulness and excitement as she gazes from her airplane seat to new lands below. While the bittersweet song addresses the weariness of constant travel, it's also a celebration of being unanchored; anywhere can be your home, if only for just a couple cold months.
6. Will Smith, "Miami"
Listen, you can't hang out on Coney Island until the break of dawn in the winter; nor on the shores of Lake Erie or on the Puget Sound. But Miami. That's a beach you can hang out on until the break of dawn. At least according to Will Smith, who seems to spend a lot of time there racking up crazy tabs at the bar and admiring the city's diversity. "I only came for two days of playing / but every time I come I always wind up stayin'," he raps, like a walking talking travel brochure for the city recently voted Most Likely to Soon Be Underwater. He's pretty convincing, nonetheless.
7. Dolly Parton, "Highway Heading South"
Dolly's romping take on Porter Wagoner's lament of being stuck in the hinterlands is a delightful blast of Southern sunshine. "I'll never live again where the weather chills you to the bone!" she howls. "I'm tired of livin' like an Eskimo." She doesn't seem to regret it, either.
8. B-52's, "Roam"
One of the many chart-topping hits on the B-52's 1989 classic Cosmic Thing, "Roam" is a caffeine jolt of pure pop goodness. Sung by Kate Pierson and Cindy Wilson, the tune is teasing in its sunny melodies a never-ending trip around the world. It's a really good choice if you're craving some musical Vitamin D. And a terrible choice if you're not allowed to dance at work.
9. Khruangbin, "People Everywhere (Still Alive)"
The Texan trio's recent LP The Universe Smiles Upon You is a celebration of the explosion of funk and soul music that came out of Thailand in the late 1960s and '70s. Album highlight "People Everywhere" is quick to hypnotize with its squiggling guitar riff and elegant, wordless vocals. In just over two minutes, it offers a sublime escape—from Texas, from North Dakota, and from anywhere that ain't a tropical beach in Thailand.
10. Kinks, "Australia"
It wouldn't actually be shocked to hear that the Australian government paid the Kinks to write this rollicking number, a shopping list of all the reasons why we should jump ship on the U.S.A. and head to the other side of the planet. Sunshine on Christmas? Check. No class distinction or drug addiction? Check. Surfing? Check. Plus, the culminating, freak-out jam at the end is pretty great. See you there.