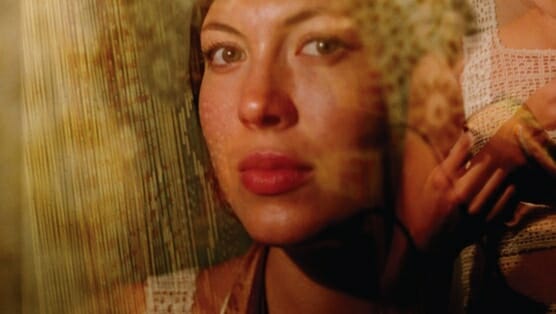 Music has always been central to us here at Paste. The music staff covers all they can when it comes to the popular music of the day, but personal preference is still inevitable. Indie rock in particular has always been embraced here, but for just a moment let me campaign for a much more traditional set of recordings. At a time when the likes of Mumford & Sons or The Lumineers can become global mega-stars by layering acoustic instruments on a pop-rock foundation, it makes all the more sense to explore the more unadulterated side of folk music.
These albums, for the most part, were all released in the last 15 years, and highlight the incredible diversity of artists working within the contemporary "progressive folk" scene. Consider adding a few to your indie rock collection—you never know when murder ballads might explode into popularity overnight.
20. Tim Obrien – Traveler, 2003
Perhaps the most brilliant album of progressive bluegrass music, top-to-bottom, to come out in the last 15 years, Traveler is one of those very rare recordings that is literally without a bad song. O'brien's high, reedy voice and masterful songwriting are both in fine form, with songs that span a range of emotion from hopeful to contemplative, morose to enraptured in love. It begins with a song about going on a long journey, and closes with one about the artist learning how little he truly needs to be content in life. The record is a self-contained lifetime.
Standout track: "Another Day" is one of O'Brien's masterpieces, a rumination on his encroaching age and mortality. It's incredibly macabre-sounding for a bluegrass song, as O'brien sings "Some days you fall, some days you fly, but in the end we all must die. Our rotting flesh and broken bones, feed the ground that we call home."
19. Airdance – Flying on Home, 2003
A truly obscure recording to be sure, Airdance was/is a "contra dance" group fronted by fiddler Rodney Miller. In short, contra dance is an English style of country folk dancing that came to America with British settlers and was essentially a precursor to the advent of American square dancing. The musical style blends traditional English dance tunes with Irish and Scottish influences, including riffs on a number of famous jigs and reels such as "Tam Lin." It alternates ably between driving, foot-stomping reels and tender waltzes and airs that will melt your heart. It's gorgeous, instrumental dance music.
Standout track: "Tamlin/Devil in the Strawstack/Farewell to Chernobyl" is a blistering set of jigs and reels that starts out fast and then just gets more beautifully intricate from there. They call it dance music, but I can't imagine doing anything but freezing in place to watch the band, if they uncorked a gem like this in a live, dancehall setting.
18. Barton Carroll – The Lost One, 2008
Barton Carroll is one of his generation's best, most underappreciated songwriters, perhaps because he possesses an unusual, nasal voice and doesn't look much like John Mayer. Many of his albums seem to dwell on a deep sense of loss, and The Lost One is no exception, but it features some of his very best songs. A track like "Those Days Are Gone, And My Heart Is Breaking," composed in the form of a letter from a repentant, deadbeat dad to a childhood friend, are at the heart of what folk music is all about.
Standout track: "Certain Circles" was the first song I ever heard from Carroll, and it remains my favorite. Combining his deft guitar picking with an unexpected and sudden backing of violin, its evocative lyrics will sweep you away. As he puts it, "I've learned wisdom way too slow and I've lived way too fast…my closet overflows with voices from the past."
17. Great Big Sea – The Hard and the Easy, 2005
Great Big Sea is a folk-rock band from Newfoundland, the easternmost province of Canada, known for their exceedingly energetic modern folk and covers of traditional Canadian folk music. The Hard and the Easy is the latter, a stand-out album comprised entirely of the band's adaptations of traditional tunes. Newfoundland is a maritime culture, so that means some wicked sea shanties such as "Captain Kidd" and bawdy songs like "The Mermaid," which deals with that classic pop-culture trope, the mermaid problem.
Standout track: The driving, galloping beat of "Old Polina" will not be denied. A song that could be as much as 150 years old in its earliest form, it's a chronicle of the Scottish whaling fleet's race to Newfoundland to pick of the most experienced crewmen. In Great Big Sea's hands, it sounds more like a rollicking pub song.
16. The Wailin' Jennys – 40 Days, 2004
Listeners to Garrison Keillor's "A Prairie Home Companion" radio show are likely familiar with the Jennys, a Canadian folk trio who've conquered the bluegrass charts with their beautiful harmonies and contemporary, original songs. Their first album 40 Days is still one of their best, with a startling variety of songs, from adaptations of traditional songs such as "The Parting Glass" to unexpected covers of Neil Young's "Old Man" or John Hiatt's "Take it Down."
Standout track: "Arlington" is one of the prettiest songs The Wailin' Jennys have ever released, a longer track that starts out slowly and solemnly before blossoming into the band's trademark, three-part harmonies. Most people simply can't sing like these women, who are hiding behind not an ounce of studio magic.
15. Sarah Jarosz – Follow Me Down, 2011
Jarosz was only 20 when this sophomore album dropped in 2011, a bona fide folk music prodigy skilled beyond her years as both a vocalist and picker of various stringed instruments. Already she's embarked upon the path of most prodigies in the mold of Nickel Creek's Chris Thile, branching out from traditional folk into both experimental and pop music territories, which suggests a day will come when her music isn't labeled "folk" at all. Follow Me Down catches her at a period where there's still quite a bit of traditional reverence in her work, while also hinting at the genre-bending experimentation we would hear in 2013's "Build Me Up From Bones."
Standout track: "Annabelle Lee" has the odd distinction of being adapted directly from the final poem published by Edgar Allen Poe. Fittingly, it's a beautiful, macabre-sounding, minor-key rumination on death—vintage Poe.
14. John Gorka – Land of the Bottom Line, 1990
It's pretty hard to mistake the voice of Gorka once you've heard it, as one of the throatiest baritones the folk world has ever heard. This early album from the man Rolling Stone dubbed "the preeminent singer-songwriter of the New Folk Movement" is a good selection of his typical work, flush with gritty love songs and story songs with a country twinge. But really, given Gorka's voice, I expect there would be a lot of people who would enjoy listening to him sing the phone book.
Standout track: "Raven in the Storm" is seminal Gorka, a menacing track with a man exploring some of his persistent demons. The lyrics are positively spooky: "I'm the darkness in your daughter; I'm the spot beneath the skin; I'm the scarlet on the pavement; I am the broken heart within."
13. Crooked Still – Shaken by a Low Sound, 2006
Crooked Still's singer, Aoife O'Donovan is the sort of vocalist who gets around because everyone who's anyone in the folk world wants to sing alongside her, and for good reason. Her band has been one of the more recent luminaries in progressive bluegrass, and Shaken by a Low Sound is one of the better albums in that genre to come out in the last decade. It's mostly filled with fantastically reimagined arrangements of traditional tunes, with a smattering of the band's originals and a creative cover of Dylan's "Oxford Town" thrown in for good measure.
Standout track: "Little Sadie" is the quintessential American murder ballad, dating from at least the early 1900s and covered by hundreds of artists since then. Even Johnny Cash got a piece, re-recording it as "Cocaine Blues." In the hands of Crooked Still, it receives a totally new take that sounds both antique and modern at once, backed by O'Donovan's breathy vocals.
12. The Duhks – Migrations, 2006
It pains me to even narrow down the best album by The Duhks to one, but if I'm choosing, it's Migrations. This Canadian progressive folk group truly takes "eclectic" to heart, and its original lineup tells you everything you need to know about their inspirations: Irish-style guitarist, French Canadian fiddle player, Appalachian claw hammer banjo player, Latin American-style percussion player and gospel music singer. Fuse all of those elements into a whole and you end up with an album of modern folk that touches on gospel spirituals, traditional sets of Irish reels and jigs and even a Tracy Chapman cover. There's not a bad song on the entire album.
Standout track: All of them, honestly, but the lead gospel track "Ol' Cook Pot" sets an upbeat, bouncy tone (despite the fact that it's about going hungry) and shows off the dynamic lead vocals of singer Jessee Havey. It's impossible to not be tapping a toe by the time that 2:35 is over.
11. The Wind Whistles – Window Sills, 2008
This may very well be the best album I ever got for free. Canadian indie folk duo The Wind Whistles released this album online without ever asking a penny for it, and it's still available for free download today, six years later. They have a truly unique sound, one that blends a playful, indie-rock sensibility with a twist of rootsy soul. Both Tom Prilesky and Liza Moser have unusual voices that help the band stand out immediately—the best description I ever heard was "The Decemberists meet The Moldy Peaches." Prilesky in particular is a really talented vocalist on tracks such as "Communication's Dead" or "River," capable of a subtle sprechgesang before exploding into voice-cracking highs. Very sincere, honest-sounding folk music.
Standout track: There's a lot of great tracks here, but "Ballad of a Jailbreak Wedding" is particularly cute. A story song about a good friend trying to spring his buddy from jail in time for the wedding, it's simply great writing.
10. Fiddlehaus – Schwartz' Backyard, 2006
This is as obscure as it gets. Brother and sister duo Shawn and Virginia Schwartz recorded this spectacular set of piano and fiddle tunes in-between Virginia's appearances with California Celtic band The Town Pants, and it's some of the best pure musicianship from a couple of unknown musicians you'll ever hear. Full of sweet, wholesome-sounding dance music, it's a showcase for Virginia's wonderful violin playing (and writing) in particular. It's also the rare group that does both upbeat, major key dances and dark, minor key tunes well, sometimes within the course of the same song, as on "Die Alt Sagemule/Gin & Shonic."
Standout track: It's a crime that Virginia Schwartz' tune "Heidi's Growl" hasn't been used as the foundation for some historical epic film already. It sounds like the lost entry of such famed soundtracks as Braveheart or Last of the Mohicans. It's that good.
9. Jennifer O'Connor – Over the Mountain, Across the Valley and Back to the Stars, 2006
Jennifer O'Connor is the type of songwriter who goes perpetually underappreciated because she's so consistent and low-key. Her music isn't flashy or complicated, but it's deep, emotional and soulful in spades. Over the Mountain is burdened by a long title, but it's a great collection of songs with a definite tinge of beautiful grief on songs such as "Sister" and "Complicated Rhyme." At other times, O'Connor escapes "folk" entirely, venturing into mild, bouncy indie rock. Her persistently gravelly vocals are her calling card, easy to recognize.
Standout track: "Exeter, Rhode Island" isn't really representative of the album as a whole, but damn if its jangly guitars aren't catchy.
8. Bearfoot – Doors and Windows, 2009
Here's a band that had something great, but just couldn't manage to keep it together. The members of Bearfoot hailed from Alaska, an unexpected origin for an original, progressive bluegrass unit. And yet their work on Doors and Windows is crisp, refreshing but timeless. Songs such as "Caroline" and "Good in the Kitchen" are great originals, and there's even an excellent, stripped-down cover of The Beatles "Don't Let Me Down." Unfortunately, the band lost lead singer Odessa Jorgensen shortly thereafter. She went on to play violin with a number of prominent indie bands such as Edward Sharpe and the Magnetic Zeroes, but putting her in the background was a big loss to the modern bluegrass scene, both as a musician and a vocalist.
Standout track: "Time Is No Medicine" shows what this band was really capable of at its peak. All three of the vocalists contribute great harmonies, and the whole band just gels into a fantastic toe-tapper. The fact that this is the only album featuring this full lineup of musicians is criminal, but it remains a great track from a great album.
7. The Mammals – Born Live, 2001
The Mammals were New York's greatest resident folk band for a number of years, the scions of several influential folk families. Among others, the band contained Tao Rodriguez-Seeger, Pete Seeger's grandson, and Ruth Ungar, the daughter of famed American fiddler Jay Ungar. This live album captures a great set of pure, unadulterated roots music from early in their career, which nonetheless still features some of the band's best songs. Even a simple tune such as "Baker's Waltz" is among the prettiest fiddle waltzes I've ever heard. The Mammals seriously need to make a comeback.
Standout track: With no exaggeration, "Four Blue Walls" is one of the most powerful songs I've ever heard, a story about a young woman reclaiming her sexual independence after years of abuse. As Ungar sings: "Oh her father, was the only one, who pretends he can't remember what was done. And her mother, can't find the strength, to do anything at all but stand and pray." The song was later given a more high-energy cover by The Duhks, mentioned earlier on this list.
6. David Grisman – Dawg '90, 1990
The idea of even choosing a single David Grisman album is absurd, as the guy has recorded dozens over the course of a career spanning more than 50 years—and he's still performing today. The progenitor of so-called "Dawg Music" and one of the world's greatest mandolin players, Grisman invented a style all his own, fusing traditional bluegrass, American jazz and Latin music in particular. His "David Grisman Quintet" has produced a dozen classic albums, but I'm partial to Dawg '90, which is solid top to bottom, from the jazzy swing of "Mad Max" to the straight-up Irish influence of "O'banion's Wake."
Standout track: A track like "Pupville" owes a hell of a lot to the jazz-folk stylings of Django Reinhardt and Stephane Grappelli, but elevates their "hot club" sound to the next level. The quintet's mastery of stringed instruments is truly something to behold. Bands like Chris Thile's Punch Brothers would not exist today without the David Grisman Quintet.
5. The Be Good Tanyas – Blue Horse, 2000
Canadian folk trio The Be Good Tanyas bear a superficial resemblance to the previously mentioned Wailin' Jennys, but in execution they're much earthier, less prim and precise. Their adaptations of traditional songs such as "Rain and Snow" or "The Coo Coo Bird" on their debut album Blue Horse are wonderfully expressive, stamped with the band's own personal flair. I find their slurred vocals are a bit of an acquired taste, but the emotion is universal.
Standout track: "The Lakes of Pontchartrain" is a classic, 19th century American ballad about a man falling in love with a beautiful, Louisiana Creole girl, a song that has been covered dozens of times elsewhere. The Tanyas imbue it with a reality and sincerity that make the pure, simplistic lyrics ring true to the torch the narrator is carrying.
4. Tim O'Brien – Red on Blonde, 1996
The only artist to appear on this list twice, I include Red on Blonde because it's one of the best albums of genre-bending covers I've ever heard. O'Brien's take on the musical catalog of Bob Dylan includes well-known selections such as "Masters of War" and largely forgotten tracks such as "Man Gave Name to all the Animals," and on every one, O'Brien completely makes it his own.
Standout track: I recently plugged O'Brien's cover of "Senor (Tales of Yankee Power)" in a different list, so I'll mention his adaptation of "The Wicked Messenger" here. It's another song that sounds utterly natural in this state as a progressive bluegrass song. O'Brien doesn't just sing a song his own way; he completely overhauls the melody to suit this new instrumentation, and it comes out the other side sounding like something out of 19th century Appalachia.
3. Natalie MacMaster – Yours Truly, 2006
Canada is a big country, and as such it contains several quite distinct styles of fiddle music. MacMaster is the best-known proponent of the Cape Breton fiddle tradition, the daughter of famed player Buddy MacMaster. Noted as both a step dancer and fiddler, she's been cranking out records for 25 years now, gaining a devoted following along the way. Her style blends traditional Canadian folk music with strong Celtic and American roots influences, all of which show up on Yours Truly. Some of the tracks like "Matt & Natt's" bring an electric guitar into play, pushing the album into an odd, folk-rock territory. Others, like "Cape Classico," are some of the best examples of modern fiddling you'll encounter anywhere.
Standout track: "Volcanic Jig" is the album's epic opening number, a six-minute journey that starts out innocently before building to a thunderous high that is hard to top. Its eventual eruption near the three-minute mark is absolutely worthy of the song title.
2. Red Tail Ring – Mountain Shout, 2011
This relatively unknown folk duo from Michigan takes their cues from the Scandinavian folk tradition that fiddler Laurel Premo was exposed to in her formative years, applying that background to a variety of folk originals and covers of traditional American roots songs. Mountain Shout is an album of the latter, featuring traditional songs such as "Red Rocking Chair" or the wonderful Child Ballad "Edward." Both Premo and guitarist Michael Beauchamp have rustic voices that perfectly fit their chosen field—they seem to have been born to perform folk songs for small, intimate audiences.
Standout track: "The Blackest Crow" is a gorgeous American ballad that dates from the Civil War era, a heartbreaking track dedicated to lovers long separated. The poetic nature of its lyrics will make you question the validity of most modern pop music as an art form: "Bright day would turn to night, my love, the elements would mourn; if ever I grew false to you, the seas would rage and burn."
1. Alela Diane – To Be Still, 2009
The vocals of Alela Diane are like a beautiful web of pristine, crystalline fibers. At times, it seems like they'll simply have to crack, but there's an underlying strength there, a sense of resolve and deep, endless sorrow. The Portland songstress has experimented with both bigger and smaller band sounds than on To Be Still, but her middle LP hits the best balance, with minimal strings backing up Diane's otherworldly voice. Very few artists can send shivers down the spine of a listener with simply a well-placed "woah-oh," but Diane does on nearly every song, especially on tracks such as "Age Old Blue," a story dedicated to her sharecropping Scottish ancestors, who "worked the field on borrowed land above the ocean." Every song is a vocal journey.
Standout track: "White as Diamonds" captures the overall aesthetic of the record, with its romanticized imagery of the natural world and captivating, yodeling chorus from Diane.