3L3D3P Releases Music Video For Single "idontlisten"
Experimental artist 3L3D3P, aka Marina Thompson, unveils a music video for her new, punky, glitch-core single.
Photo by Fletcher Shears
Music
News
3L3D3P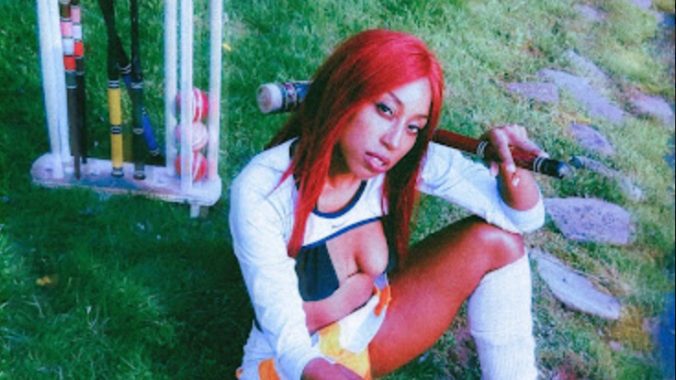 3L3D3P, Marina Thompson's gritty, experimental project, has just dropped a music video for the dynamic track "idontlisten." It is no surprise that the mesmerizing electronic musician has opted to visualize the song's blend of punk, techno and experimental pop.
The video opens with an otherworldly atmosphere, similar to that of the song itself. Directed by Thompson herself, the visuals open on an enigmatic employee through her work in a lonesome convenient store. She bounces around the store, playfully—but eerily—dancing through virtual effects and abstract phrases.
The video's editing style is quick and blends reality and cyberpunk elements together seamlessly, allowing the video to reach a brilliant climax. It's a captivating journey through a surreal, dark and playful world. As a rave-ready anthem, the visual component adds perfectly to the realm of glitch-core she's made her calling card.
Watch the music video for "idontlisten" below: