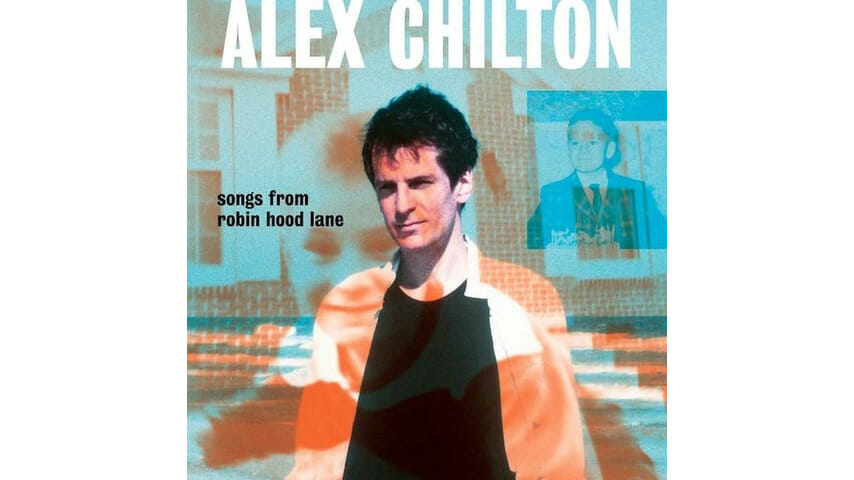 Before there was Big Star, before there was the Box Tops, there was a young boy named Alex Chilton, listening to his jazz trumpeter father, Sidney, spin classics from the Great American Songbook in their home on Robin Hood Lane. He returned to those songs in the years following the breakup of Big Star, he took things in a new direction, mining his love of Chet Baker and other legendary jazz vocalists to record his own renditions of those songs that got him through his childhood, including the tragic drowning of his brother Reid in 1957.
It would have been easy to brush this off as a repackaging of 1993's Cliches – five songs, including "Time After Time" "My Baby Just Cares For Me" "All Of You" "Let's Get Lost" and "Save Your Love For Me" are included, as are a handful from 1991's Imagination, an album he recorded with a gaggle of NY jazz and No Wave icons under the name Medium Cool – but it's more than that. There's an intimacy in this album, right down to the family photos in the liner notes. Chilton died of a heart attack in 2010, so hearing this now – it's been out of print for decades – feels like we are getting to peek inside a forgotten trunk and finding that he has saved every love letter he ever received.
The songs are short, with no scatting or unnecessary showboating, and the arrangements are sparse, many with just a sweet, simple acoustic guitar. "Don't Let The Sun Catch You Crying," is the standout, with surprisingly punk lyrics like "Beat your head on the pavement/'til the man comes and throws you in jail" like jazz made for the CBGBs crowd.
"Let's Get Lost" is the weakest tracks – his voice goes just a touch sour in the wrong places as he tries to ape Baker's style – but on the whole, the album is like coffee on a Sunday morning, a pleasure that surprises you in its delicious simplicity.
On From Memphis to New Orleans, Chilton, working as a dishwasher in New Orleans and trying to get sober, still found time to write new songs, which appeared on a variety of EPs and albums in the late 80s. Now collected here, it's a little more the punk rocker we know and love, but more refined and smooth. "B-A-B-Y" is the exact center point between The Box Tops and Big Star. No two songs on the album have the same feel except that they are unmistakably Chilton, unafraid to dip his toe into a new genre and make it his own.
But they aren't all laconic. "No Sex" and "Underclass" still have that growl-punk edge. "C'mon baby, fuck me and die," is a bitter sneer at the burgeoning AIDS crisis, warning of "junkie blood" and the end of days, while "Underclass," with its back-and-forth bassline and straight- razor guitars harkens to his days as a dishwasher and tree-trimmer, an ex-musician trying to make an honest living. "People think I'm rich musician/But no, that's not my condition."
These two albums, released together, continue to put together a fuller understanding of a genius lost too soon. While Robin Hood Lane might not be a great Chilton entry point – especially when set up against From Memphis to New Orleans, which is a little closer to the Alex Chilton – both are certainly a welcome addition to his catalogue, painting a fuller picture of a legend.