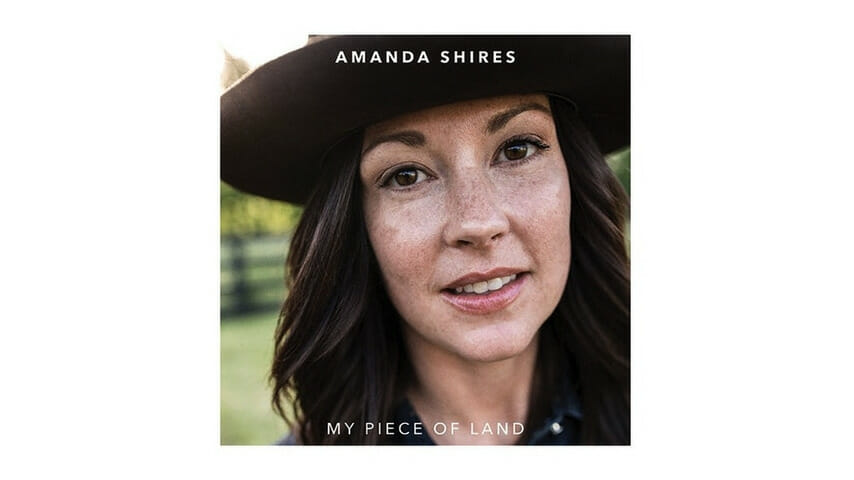 One of Amanda Shires' best assets as a songwriter is the vivid way she has with off-kilter imagery. It's a lure into her songs that has worked to excellent effect on "When You Need a Train It Never Comes," from her 2010 album Carrying Lightning, or "Bulletproof" on the 2013 follow-up, Down Fell the Doves.
That sensibility is more muted on her latest, which tends to emphasize her talents as a singer and musician over her penchant for quirky lyrics. It's understandable: Shires wrote much of My Piece of Land while she was pregnant, when writing songs was, in the words of her press material, a way to "soothe her growing anxiety." Many of these tunes contain an undercurrent of disquiet, though it's never less than artfully expressed. Her unease is especially conspicuous on "Slippin," as she imagines a lover out on the town giving in to temptations that spell their end: "Tonight could be the night you go slippin' away," she sings, her voice subdued over a mix of acoustic guitars.
There's a subtler regret on opener "The Way It Dimmed," a lean country number with jaunty electric guitar licks snaking around her vocals as she uses the past-tense to describe passion she (or her narrator) wants and can't help but pull away from. A road trip goes wrong on the cinematic "Pale Fire," which features a beautifully mournful fiddle line after the refrain (and harmony vocals from Jason Isbell, Shires' husband, who also plays guitar on the album); and she blurs boundaries on the spare "Harmless"—"It might have been cheating/ Where exactly is the line?" she murmurs—just to see how far she can go.
It's not all so fraught. "Nursery Rhyme" is a playful, lilting tune that finds Shires describing to the baby she's carrying all the things she wants to accomplish before the little girl arrives. Album closer "You Are My Home" finds that "home" is less about a specific place than a feeling created among the people one loves. Shires approaches the subject from a different angle on "Mineral Wells," a song tracing her Texas roots that first appeared on her 2009 album West Cross Timbers. Though the version on My Piece of Land isn't far different—slightly altered instrumentation that includes a brief, stinging slide guitar break—the original stands as a masterpiece of understatement.
In its original form, "Mineral Wells" was an early indication of Shires' ability as a songwriter. My Piece of Land shows just how much she's come into her own.