Andy Shauf Is Everyone's Favorite Drinking Buddy on The Neon Skyline
His latest concept album is a worthy, if not quite as infectious, follow up to 2016's The Party
Music
Reviews
Andy Shauf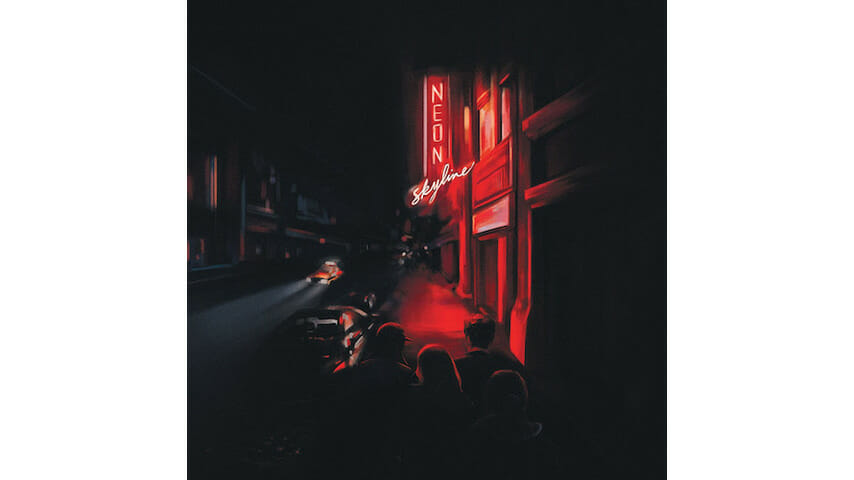 Listening to an Andy Shauf album in full is akin to binging a particularly compelling TV show: Both pull you in with characters that feel just as real as you or me, who populate a world we'd like to escape to. It's a world not unlike our own, but that's part of the appeal, really. Shauf's storytelling and uncanny realism have long been the linchpin of his appeal as an artist, though his previous release, The Party, showcased his talent on a whole other level. As a concept album, it documented the titular event, exploring vignettes about all of the party's various attendees.
Now, Shauf is following up his 2016 effort with The Neon Skyline, another concept album about a couple of friends on a night out at the pub. Every aspect of the central storyline—an ex randomly showing up after moving out of town, bad jokes, drunken ramblings—feels like it could be happening at your local dive just a couple blocks from your apartment.
The intimacy of the story is bolstered by the album's production and Shauf's deft instrumentation. In comparison to the expansive sound of his recent work with indie four-piece Foxwarren, the woozy woodwind, warm piano and guitar (all played by Shauf himself) come across as if they are being played in the small back room of a bar. This is certainly by design (he wrote the songs on guitar first) and makes an LP that tugs at the heartstrings all the more moving.
The title track quickly introduces us to the broken-hearted narrator, his perpetually tardy friend Charlie and the bar itself, The Neon Skyline. It's a testament to Shauf's selective word choice that, with very little by way of actual description, we easily feel like we're on a barstool next to the pair of pals, catching up over a drink. The entire album follows this trajectory, with nary a word feeling out of place or like it's taking up too much space. Scenes start, they end and seamlessly, things move on.
The album is strung together with the same upbeat melancholia that marks Faye Webster's (and, suitably, Shauf's tourmate) 2019 album Atlanta Millionaires Club. In between the poppy "doo doo doos" on "Fire Truck" or "Neon Skyline," we get glimpses of what makes our narrator feel like he's "standing in the ashes." He recalls his past relationship with a woman named Judy, memories of which are sparked by the smell of a "Clove Cigarette" and Charlie's mention that she's back in town ("Where Are You Judy"). Even in moments not spent dwelling on their breakup, the narrator throws in devastating lines ever-so-casually: "Rose asks if we want another, I say'I'll take another life,'" Shauf sings on "Dust Kids."
While The Neon Skyline follows the ebbs and flows of a love story, it is by no means romantic, a pointed choice that makes the songs all the more affecting. Shauf's narrator occasionally wears rose-colored glasses, but is always ready to examine the moments of tension in his and Judy's relationship ("Thirteen Hours," "The Things I Do"). This isn't a happy story of two people reuniting, but a bittersweet reminder that time doesn't heal all wounds, instead just distancing us from them.
The guitar-driven songs, punctuated with gentle stabs of piano, are stirring, but none are as strong as The Party standouts "The Magician" and "Quite Like You." The meandering nature of these latest tunes are, however, fitting considering the setting: another night out, with no particular end destination in mind. The Neon Skyline is another pleasant journey lovingly crafted by Shauf. He has once again proven himself to be up there with maple syrup, Ryan Gosling and Schitt's Creek as one of Canada's greatest exports.
Revisit Andy Shauf's recent Paste studio session: