Angel Olsen's Unparalleled All Mirrors is a Missive Against Destructive People
Olsen's orchestra-filled fourth album is a late-stage contender for rock album of the decade
Music
Reviews
Angel Olsen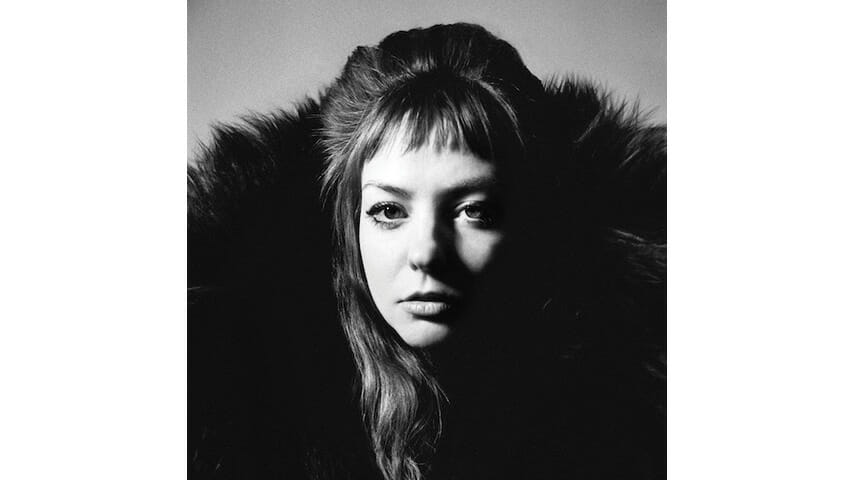 From her very earliest recordings, Angel Olsen has mined drama from her relationships with physically present but psychologically absent partners. Across her often-brilliant catalog, the Asheville singer/songwriter has sung candidly about staying with these partners despite recognizing their awful qualities. Her fascination with this unhealthy dynamic, in addition to her unmistakable, showstopping vibrato, has tied her songs together across multiple genres, from haunting lo-fi folk (2010's Strange Cacti EP, 2012's Half Way Home) to scorching rock (2014's Burn Your Fire For No Witness, 2016's My Woman).
Olsen still deals with bad partners on her fourth album, All Mirrors, but this time around, she escapes their destruction and finds not just happiness, but catharsis. She narrates her journey alongside a 14-piece orchestra, with string co-arrangement from Ben Babbitt and conductor-arranger Jherek Bischoff (and co-production from the ever-busy John Congleton, who also co-produced Burn Your Fire). Her newfound embrace of violins, violas and cellos elevates her shadowy, often synth-infused rock to extraordinarily goosebump-inducing heights, making All Mirrors her third consecutive (and likely best) masterpiece to date.
In Olsen's biography accompanying the release, she describes All Mirrors as a record "about losing empathy, trust, love for destructive people." Throughout the album, she contends with a destructive, toxic partner who shuns her when she doesn't match his idealized, falsely grounded image of her. By the first chorus of six-minute, six-part opener "Lark," she's realized he only wants her if she checks certain unrealistic boxes: "Learn to look me in the eye / Yet I still don't feel it's me you're facing." Later, she's fully defiant: "Dream on!" she taunts atop bent, broken guitar chords and peripheral strings. As she belts, "You say you love every single part / What about my dreams? / What about the heart?" "Lark" explodes into orchestral fireworks and missiles more than galvanizing enough to fully stop listeners in their tracks.
Olsen often addresses her partner's toxicity with pure rage. On "What It Is," she follows the lament, "Knowing that you love someone / Doesn't mean you ever were in love," with the wailed zinger, "You just wanted to forget / That your heart was full of shit," right as swirling strings and hard-knocking drums funnel her anger into hair-raising bombast. "Impasse" sees her straight-up mocking her partner, all but screaming over apocalyptic walls of ghastly synths and distressing strings: "You know best, don't you now."
Throughout previous albums, Olsen scorned her partners but did little to change her situation (sweeping, synth-heavy album highlight "All Mirrors" may acknowledge this: "I've been watching / All of my past repeating…. All this trouble / Trying to catch right up with me"). The Olsen of All Mirrors, though, takes no shit. On "Too Easy," she finds the strength to move on, reflecting over purring synths and a driving quarter-time drumbeat: "I'm not alone…. After the weight come down / I looked around and found something else / Something that was bigger than us." "Wow, time has revealed how little we know us," she admits on the sparkling mellotron slow-burn "Spring," and by the arrival of "Summer," she's confidently put her partner in the rearview mirror: "Took a while, but I made it through," she sings over crystalline guitars and a cowboy drumbeat.
Olsen is rightfully proud of herself: "[All Mirrors] is about walking away from the noise and realizing that you can have solitude and peace in your own thoughts, that your thoughts alone can be just as valid, if not more," reads the aforementioned bio. She repeats this sentiment on the album's most poignant lyric, from "Tonight": "I like the air that I breathe / I like the thoughts that I think / I like the life that I lead / Without you." Olsen sings these words in her huskiest, lowest register over the barest current of strings, trumpet, trombone and flugelhorn. The serenity is deliberate, as though to say: In gaining resolve and forgoing turbulence instead of wading right back into it, Olsen has finally found contentment. With songs this powerful, All Mirrors might just compel listeners to do the same.