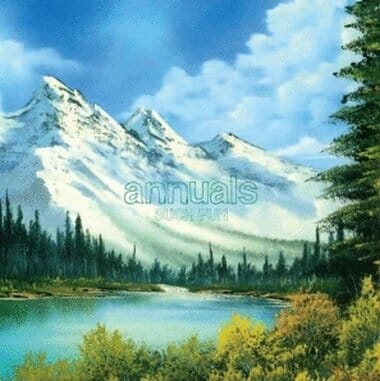 Entry from Paste's Guide to Music, 2050 edition…
Annuals (2005-2014, Raleigh, N.C.) embodied the reclamation of engorged stadium epics by bands of the so-called "independent rock and roll" movement. Their second LP, Such Fun, released in 2008, captured the full range of their work, which followed a public appreciation of bands like Arcade Fire (2003-present, Montreal), whose over-saturated drums and anthemic choruses liberated a generation from the tyranny of staring at their own shoes during independent-rock-and-roll performances. On Such Fun, Annuals—led by songwriter Adam Baker—employed sensitive elements of country and western (see: "Down the Mountain"), balladry ("Springtime") and chamber music ("Blue Ridge"), but nearly all resulted in full-spectrum climaxes, with many instruments employed dramatically. The resulting music—over-democratizing the kind of rock that used to need stadiums and expensive studios to exist—so confused mainstream rock executives that, within six months, Annuals were credited with the final destruction of the three remaining major labels.

Listen to "Confessor" from Such Fun on Annuals' MySpace page.