ANOHNI is Asking for a "Gesture of Anonymous Vulnerability" from Fans In Exchange for a New Song
Photo by Inez and Vinoodh
Music
News
ANOHNI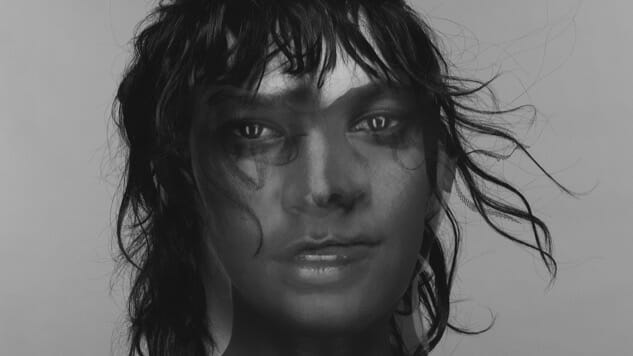 This week, ANOHNI will be releasing Paradise, a new EP that serves as a welcome follow-up to last year's stellar debut, HOPELESSNESS. In a Facebook post this morning, the singer revealed that what was initially going to be a six-song record would be expanding with the addition of two more new tracks. But there's a catch.
While the first of those two remains something of a mystery, with ANOHNI simply stating that the EP would arrive with seven songs despite the fact that its initial announcement listed just six, the second new song will be called "I Never Stopped Loving You". To obtain the final track from the record, she is asking fans to email her and "share … in a sentence or two what you care most about, or your hopes for the future," after which she will send them the song.
According to ANOHNI, "I Never Stopped Loving You" represents "some of my better thinking," so if this invitation into "anonymous vulnerability" isn't quite up your alley, it may still be worth it to give a proper completion to Paradise—although this seems so perfectly up ANOHNI's alley that it's difficult imagining many fans who aren't up for the challenge.
Read her full statement below and click here to read Paste's review of the new Paradise EP (sans-additional songs).
My EP PARADISE is released on Friday 17th. There are 8 songs on PARADISE. You will find 7 of them on the release. The final piece of the puzzle is the song I held back. It is called I NEVER STOPPED LOVING YOU.
If you have listened to my music over the years, you know that I have publicly given something of my heart.
If you would like the final song from PARADISE, email me at [email protected] and share with me in a sentence or two what you care most about, or your hopes for the future. Send this to me instead of the dollar you used to send me in the olden days. The price for this song is a gesture of anonymous vulnerability. That may be too expensive for some of you, and that's okay.
I want to hear your collective mind. I want to see that river of thoughts. Please don't write about how my music affects you; if you mention me or my work I will not send the track. Please keep the focus on yourself. Take a risk and break out of established ways of doing and perceiving. It is what you have expected of me as an artist, and just for a moment, it is what I ask of you.
I will respond in kind, by sending you my final song from this series, one which represents some of my better thinking. Please listen to it within the album sequence as the 8th song of PARADISE.
– ANOHNI