Arctic Monkeys Share "Anyways," Previously Unreleased Single from Tranquility Base Hotel & Casino
Images via Zackery Michael, Domino Record Co.
Music
News
Arctic Monkeys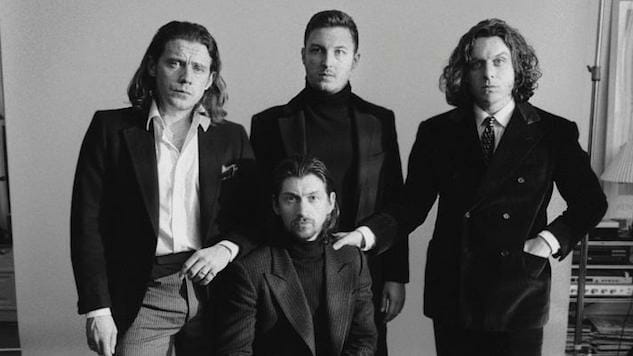 Arctic Monkeys have shared a previously unreleased single from their recent album Tranquility Base Hotel & Casino.
Tranquility Base Hotel & Casino was released in May, quickly reaching No. 1 on the band's native U.K. charts and becoming the fastest-selling vinyl LP in the U.K. in 25 years. Today's single, "Anyways," is a b-side from the album, first announced last month. The single announcement was paired with the release of Warp Speed Chic, a mini documentary on the album's production created by filmmaker Ben Chappell.
"Anyways" follows the vintage, lounge-pop sound that dominated much of TBH&C, with frontman Alex Turner crooning over atmospheric synthesizers and an understated, slow-moving rhythm section. Much of the track's interest instrumentally is in the strings which, while often dainty and almost ethereal, are juxtaposed with staccato, jangly riffs interspersed here and there.
Check out the new single below, along with a 2014 Arctic Monkeys interview from the Paste archives, and revisit Paste's in-depth feature on the band's discography through the years here.