COVER STORY | Arlo Parks Embraces the Intimacy of Aliveness
The English singer/songwriter talks finding a temple in stillness, the literary language of hip-hop and her sophomore album My Soft Machine
Photos by Alexandra Waespi & Vince Mayo M. Aung
Music
Features
Arlo Parks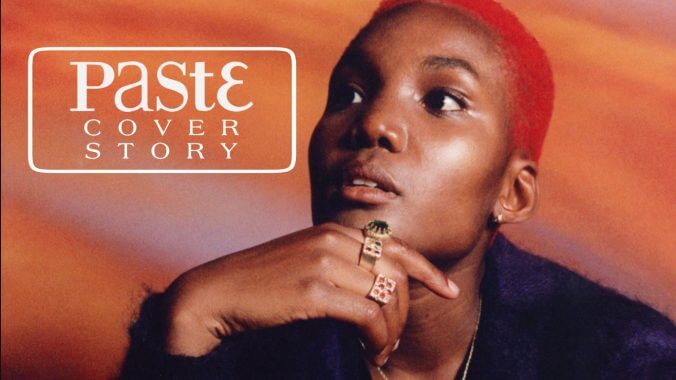 I was—admittedly—not immediately hip to Arlo Parks' brilliance. But don't get it twisted, I was fully there when her debut LP Collapsed in Sunbeams came out in 2021. And, my goodness, what a treasure that project was to behold. Few debuts in the last decade—maybe even this century—have been so literary, soulful and paradisiacal. "Too Good" itself endures as a monumental, sultry soul tune that will outlive us all. In the confines of the music industry, Parks was born in a different millennium than most of her peers; yet, when she wrote "Super Sad Generation" at the age of 17 on the back of a napkin, something perfect was born in that moment. And ever since, she has—slowly, but rapturously—held court at the intersection of indie rock and R&B.
I am often reluctant to embrace my Generation Z identity. Being born in 1998, I cling to the Millennial cusp—which wasn't made to include me in the first place—as much as possible, lamenting the rigorous "90s Baby" prophecy I worked so hard to fill. I played GoldenEye 007 on Nintendo 64; I worshiped American Idiot once upon a time; I filled up on hefty doses of Nickelodeon's Golden Age. However, when I tap into Parks' work, I become willing—and excited—to call myself a Zoomer and unhinge my identity from the jaws of those surfing across their 30s. How could you not be, when someone as gravitational as her is holed up at the frontlines?
The 12 chapters that comprise Collapsed in Sunbeams, from the title track to "Portra 400," all combine to make one singular organism: a muscle of heartache, loved and worn-in characters and zeitgeist reference points. "Too Good" and "Black Dog" and "Eugene" are all earworms that have long wedged their ways onto our playlists forever; "Caroline" even made a cameo performance on the second season of Ted Lasso, only a handful of months after the album's release in January 2021. As one of the first superstars to come out of a world forever-changed by COVID-19, Parks rekindled my own hope in finding a voice—not an answer—for what shape my body was meant to take once lockdowns subsided.
Parks' eclectic, familiar range of taste can pull any listener in, but it's her deft, uncanny songwriting prowess that keeps you hooked until the last breathing note. To find common ground through watching Twin Peaks and longing for our mothers is only one piece of the puzzle. It is when we watch the echoes of our hearts bend around the curtain call of a relationship—one that's surrender came on the heels of a fear of taking queer intimacy into the public eye—that we are alive in the wake of Parks' diaristic, communal grieving and passionate charm.
Collapsed in Sunbeams has endured because the songs are as timeless as they are deep-pocketed. Each time I return to its tracklist, I find a new moment to fall in love with and a new person to meet—and that's the purest genesis of a piece of art that transcends eras. When Parks returned to us earlier this year to announce her sophomore album My Soft Machine, I remembered that—per the textbook creative cycle that recording artists must endure—the time had arrived for another entry in her catalog. Though I was still spending as much time with Collapsed in Sunbeams as I was the week it dropped two years ago, I can't lie: I wanted to see where one of the most-brilliant musicians of my generation would go next; how she would begin to live up to the project that had made her a household name barely 700 days prior.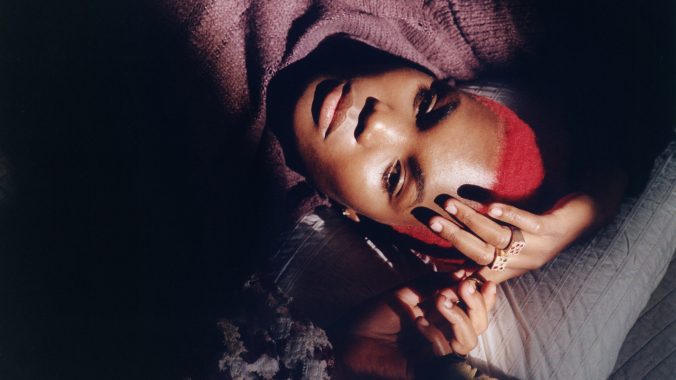 When I get on Zoom with Parks on a rainy weekday, she's in full globetrotter mode—having just done a stint in Los Angeles before jetting off to New York and then back to London and then to Brazil all in a matter of days. The last two years have almost constantly flirted with a similar business for Parks, who—in the last 24 months—has toured with Clairo, Lorde, Harry Styles and Billie Eilish, been nominated for two Grammys and won the highly coveted Mercury Prize for Best Album. Collapsed in Sunbeams—which was at the center of it all—was a smash, but its release and widely beloved praise didn't come without whirlwinds of excess and non-stop movement.
"'Living in the dream' and being inside my dream and reckoning with the reality of that and how confusing and incredible and turbulent that time was, for me, it really encouraged me to—at any moment I could—retreat into myself and throw myself back into books, into films, into reading scripts and going for walks," Parks says. "I had to be really intentional with balancing, having time alone whilst being very much out in the world and having enough energy to give not just to the crowd, but also to myself."
Parks has long coveted and protected a temple of stillness, allowing herself to be in one space with her thoughts, body and energy. This past Christmastime, after finishing My Soft Machine and cancelling shows amidst a case of burnout, she decamped to Mexico with some beloveds from her inner-circle and started writing again. She uses the word "intentional" more than once, emphasizing just how precious she has to be about her own downtime in the wake of a never-ending tour itinerary, a new album cycle and the dozens of other irons she has in her own fire. "It's part of what makes me feel grounded, what makes me feel like myself: making little notes and annotating my books and spending time with my dog," Parks says. "I was really intentional about protecting that time, especially going into this year."
Most of My Soft Machine was made in Los Angeles, where Parks spent large chunks of her time lounging by the Pacific Ocean, taking to the beach with her friends, eating fruit and listening to Frank Ocean's Blonde on a bluetooth speaker. While many of the stories on My Soft Machine find Parks returning to distinct memories in her own coming-of-age and reflecting and interacting with them in new ways broadened by young adulthood, she often replenishes her mid-album creative energy by taking to the privacy of her own getaways.
"A lot of it was just immersing myself in nature and feeling quite small," she adds. "I feel like I need to remove myself from my context in order to feel truly still. Listening to a podcast and going on a very long drive up to the Angeles Crest Mountains and then sitting and looking at the city and reading my book, I find a lot of stillness in a mini, healthy escape." Parks is often working on being a vulnerable voice for the people who don't have one. In turn, My Soft Machine was a great source of healing for the 22-year-old as, for the first time in her career, she's being that voice for herself. All of that stems from her own writing process, which has been a restorative exercise and haven for her. She even goes as far as calling it "the most-extreme form of meditation."
"It was the one space where I could really think aloud and approach feelings that felt quite knotted and really be honest with myself and celebrate the things that have made me joyful and unpack the things that I felt I was really haunted by," Parks says. "The process of producing a record, to me, is really therapeutic—the problem-solving aspect of it, that sense of magic. When everything really falls into place and you're like, 'Finally, we got it,' I feel like a scientist, or something. It's beautiful. I think even writing things by-hand in a notebook, your brain is forced to slow down in a way and you have to take your time and be intentional with what you're trying to say."
That intimate process—hand-writing your own daydreams—is something that Parks found inspiration in from the poet Ocean Vuong, who wrote his debut novel On Earth We're Briefly Gorgeous by-hand, top-to-bottom, in a tiny New York apartment. "That encouraged me to be like: 'Okay, my notebook is sacred. I need to make sure that I'm taking the time with how I note things and that I'm more selective with what I'm cataloging and the moments that I want to immortalize,'" she says. To this day, Parks has a letter that Vuong wrote to her and her partner hanging in a bathroom back home. "It was so beautiful and so simple: 'Thank you for the work that you guys are doing for the culture, I hope this note reaches you in time.' I look at it every morning," she adds.
Though Vuong's command of poetics remains a huge touchstone for Parks, stepping into one of her songs is most-like stepping into a Frank O'Hara poem: There will be people living within the language, many of whom you've never met but are convinced you've loved for your entire life. O'Hara is a poet I am too often inspired by and searching for fragments of in the work of others. Never has that been truer than in Parks' language: She does not live in ambiguity; the people in her life whom she grows into and alongside get called out by name. There's Jodie in "Purple Phase," Grady in "Puppy" and the everlasting "you" that is either one, two or numerous entities all at once. Before My Soft Machine, Parks' dearest arrived in song titles: George, Sophie, Caroline, Eugene; now, she adds her own body into the fold. Her story is just as critical—especially in how it interacts and intersects with those of everyone else around her.
The title of the album stems from a line in Joanna Hogg's A24 film The Souvenir. In one scene, Anthony (played by Tom Burke) says to Julie (Honor Swinton Byrne): "We don't know what the inner machinations of their mind are, or their heart. We don't know. But that's what we want to know when we go and see a film. We don't wanna just see life played out as is. We wanna see life as it is experienced, within this soft machine." Parks watched the film in a hotel room she can't remember the location of, heard that line and knew instantly that it was going to be the name of her album.
"It was coming to a point where I really needed to come up with [a title]," she says. "I had, like, 10-million and I just kept adding and adding to this list and it was becoming more and more crowded. I was watching [The Souvenir] and I was like, 'That is exactly what this is.' And then, I always have this thing where I don't want to tell anyone. Everyone's asking me if I have a name and I'm just like, 'No, no, not yet.' With something that's supposed to capture the whole essence of a body of work, it has to be exactly right. But I knew immediately in my heart."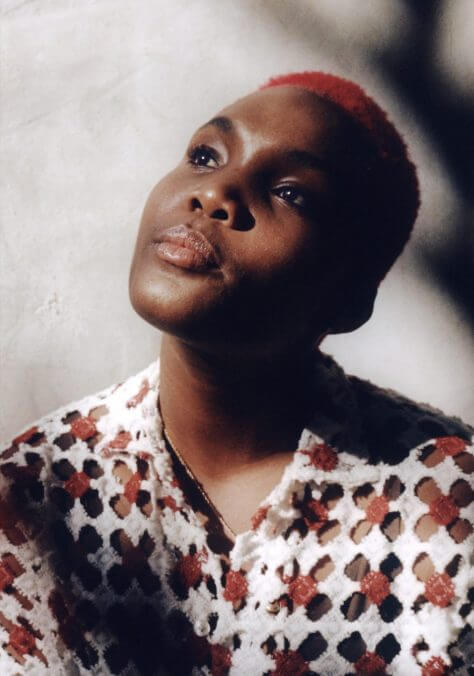 Between Collapsed in Sunbeams and My Soft Machine, Parks hosted her own show on BBC Radio One called Dream Fuel. The ethos of the 20-episode show came to her quickly, as she based it on her always having wanted to create an archive that her teenage self could discover and find inspiration in. "I remember being a kid and being on YouTube and trying to learn about other people's journeys, how other people made it and the mythology behind people's records and who they were as people," Parks says. "I wanted to create that resource for younger kids who want to be writers or fashion designers or producers and have these in-conversation moments and get a little musical education as well, having people talk about songs that were meaningful to them."
Parks interviewed everyone from longtime critically acclaimed novelist Zadie Smith to 2022 breakout musical star Ethel Cain to Vuong upon the release of his latest poetry collection Time Is a Mother. However, she cites her conversation with singer/songwriter Sharon Van Etten as one of the most impactful on her own approach to complex, soul-baring songwriting. "I always think back to [us] talking about how a specific song encouraged her to leave her partner at the time and start making music and start putting herself first," Parks says. "The fact that songs that are vulnerable—and maybe make the writer feel overexposed in some way—are the ones that really move people in their lives." That, paired with how her desire for deep-cut and demo-heavy treasure hunting was reignited by curating the work of others for the show, helped her create a "patchwork quilt" of Parks' taste. "I was constantly searching for newness, searching for freshness. All the songs were making an imprint on the sounds I was gravitating to as I was making [My Soft Machine], because I was doing both at the same time."
The overexposure Parks spoke about with Van Etten arrives just as My Soft Machine begins, as she endows a proclamation of immense openness to her listeners: "I wish I was bruiseless / Almost everyone that I love has been abused / And I am included," Parks sings. From the jump, she makes it clear that—despite a mammoth touring schedule and the inner-mechanisms of writing and recording songs and albums that we'll never understand—she's been through some shit and she's ready to make sense of it in whatever ways the music allows her to.
In our conversation, she calls My Soft Machine a "little terrarium that I've created," and speaks of letting it breathe. Given that the songs navigate PTSD and trauma and grief and addiction and heartbreak in such palpable ways—and that the process of articulating those themes arranging something beautiful beneath them can be exhausting, both mentally and physically—it's easy to wonder whether or not Parks is still caught in a bardo of emotions. The clarity is there, though, and she seems to be at peace with what she worked through on the 12 songs that make up My Soft Machine.
"Obviously I'm still moving through life. I'm still healing, I'm still growing. I still have friends who are struggling. I'm still struggling, at times. But I do think the beautiful thing about this process is that I've made something that will provide some people—who are feeling the same way—with some kind of relief as we all continue to grow. It's very much a journey. When you take steps back and you take steps forward, it gets confusing. It gets painful. You have epiphanies, you forget yourself. It's all complicated and jumbled, but I'm proud of this record," Parks says.
Though My Soft Machine pleaches between numerous sonic criteria, like disco, dream pop, bedroom indie, hip-hop, jazz and—dare I say it—glam rock-infused funk, the way the album came together wasn't as meticulous as the compositional geography it embodies. Parks made "Weightless," "Purple Phase" and "Blades" in the same week; "Dog Rose" came to life in a random Toronto hotel room; "I'm Sorry" and "Puppy" were made in the same two-day studio session. Throughout, the bedrock of Parks' musical archetype holds true: "Electronic music and guitar music have been close to my heart for a very long time, so it was always going to be a meshing of those two things," she says. "But I didn't really want to sit down and restrict the creative process too much by saying, 'Hey, we're only working synths today.' I allowed the songs to reveal themselves to me as they came and just went into it—genuinely—with a blank slate, being like, 'Okay, we can do anything with this music.'"
No two songs on the tracklist sound alike and Parks doesn't shy away from taking risks, and the result is a punchier, more-ambitious album than Collapsed in Sunbeams—which never left the orbit of traditional hip-hop, soul and R&B, three styles she has long mastered. In turn, there is no sophomore slump in sight for Parks, who's truly made something unequivocally pleasing, brilliant and transparent. "Devotion" is a track that absolutely goes, cascading across rock riffs that don't let up; "Dog Rose"—the best non-single—is pure dream pop that's a benchmark in Parks' universe; "Blades" plays with glitchy samples and fluid electronica; "Pegasus" fashions Parks' and her longtime good friend Phoebe Bridgers' voices into a pop pastoral fit for an early-2010s, chart-topping moment. The most-hypnotic piece of the entire album, "Impurities," is sensational R&B down to the bone; a tactile, lyrical oracular fused with wondrous hip-hop percussion.
And while Parks taps into every genre near-and-far to crochet her own singular vision, her springboard has always been hip-hop. She is constantly drawn to how rap is songwriting in its boldest pattern. "It's purely about how playful you can be with language," Parks says. "I've always been a writer before being a songwriter or singer. It's always been about the words and the instrumentation elevating what I'm saying. When I think about the song 'WILSHIRE' by Tyler, The Creator—where the beat is quite simple—it provides a bed for this really vulnerable story. The essence of hip-hop, storytelling and the command of language, are the two things that were very much at the center of [My Soft Machine]."
Parks' work has often landed at the intersection of hip-hop and indie rock, and she understands how the former is always naturally entangling with other genres. She not only points to how Andre 3000 loves Kate Bush, how Big Boi loves Kate Bush and how Tyler, The Creator loves Portishead, but she also throws out Kendrick Lamar's sample of Beach House's "Silver Soul" in "Money Trees" and A Tribe Called Quest's sample of Lou Reed's "Walk on the Wild Side" in "Can I Kick It?" as the most-vivid example of how the greatest musical minds pull references from everything around them.
A big reference point for Parks has been Frank Ocean. She was at Coachella this year, when he infamously cancelled his second weekend performance after a leg injury and curfew cut his first—albeit odd and stripped-down—set short. Channel Orange was crucial to the storytelling Parks performed on Collapsed in Sunbeams. On My Soft Machine, she cites the "life through my eyes" perspective as being influenced by Ocean's 2017 single "Provider." "It will be this barrage of images that feel like little glimmers of memory or things that are yet to come," Parks adds. "It all feels like this tapestry of subjectivity, this beautiful patchwork of beautiful moments that you can tell mean a lot to him. That also leaves space for the listener to piece together their own vision. Then they experience my work through their eyes and create new meaning. It's that endless repetition of subjectivity."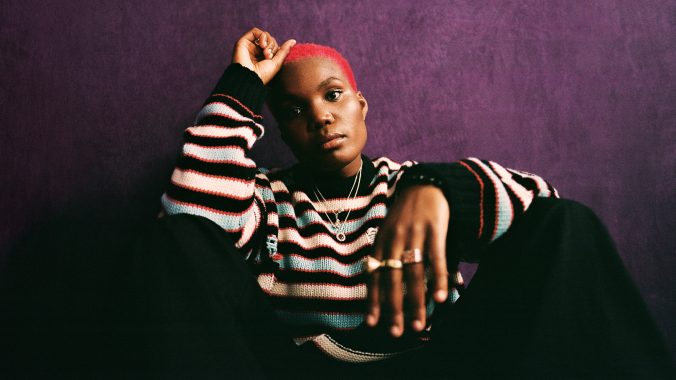 "Dog Rose" is the clearest example of that fragmentation, as the song weaves through brief, consecutive images of jumping turnstiles, drinking mezcal in Gowanus, Brooklyn, a lover's brother's birthday, doing dishes with their mom, dancing to Enya and finding a euphoric prettiness in Nicorette patches. Album opener "Bruiseless" achieves a similar palette of snapshots, transitioning from peonies ripped by dirt bike chains to the narrator being fed cheese to being seven years old and getting flung over the handlebars of a bicycle. Ever the literary purveyor, Parks takes on the role of a novelist and poet on My Soft Machine, coiling lyrical prose into idyllic soundscapes.
Parks' music-making dexterity and slick penmanship has only continued to grow since Collapsed in Sunbeams. My Soft Machine is the first time she's ever really written, consistently, from a place of joy. There are a few lines that Vuong wrote in On Earth We're Briefly Gorgeous that I think about often. They go: "They say nothing lasts forever but they're just scared it will last longer than they can love it" and "Too much joy, I swear, is lost in our desperation to keep it." When I listen to My Soft Machine, those words are not far away, as Parks is very much writing adjascently with Vuong.
There is an undeniable truth in his words, yet, when Parks sings "There are sandflies in the champagne / You are closed off, I am so drained / But I sparkle in the rare case that you tell me I'm your sunray" in "Weightless," I consider what it means to write through joy in a way that's unafraid of—and uninterested in—losing it. Parks traverses this on "Impurities," when she sings: "Don't hide the bruise, I know it's hard to be alive sometimes." She is constantly writing towards joy, even in its plainest moments when cruelty endures someplace within it. "I found it really hard to write about joy, because I was usually just in it, just floating in the feeling," Parks adds. "I could only really be inspired by sad things or difficult things or complicated things. And on this record, with songs like 'Impurities' and 'Pegasus,' I feel like I really unlocked my vocabulary for joy."
Generation Z is continuously finding new ways to analyze the world, as we discover our own vocabularies around mental health, gender, grief and love while becoming more and more open about our struggles within those binaries. At the end of My Soft Machine, Parks is right there with us, moving through life with the people she loves and continuing to unpack the burdens and fascinations that follow them—putting trust in the people around her. When "Ghost" concludes 41 minutes after "Bruiseless" she sings: "Wanna let you in / Wanna let you help me / Wanna let you in / Wanna have transparency / Wanna let you in / Wanna tell you everything / Melt right into you / Let you be the glue."
One of Parks' greatest strengths is her ability to perfect a balance between abrasion and softness. Pulling from Ocean's refusal to be boxed in and Jai Paul's approach to music, which revels in the imperfection of controlled chaos while maintaining a distinct kind of romance, she was able to find a citation for harmonizing wistful, sensual stories with passages of brutality and intensity. That sense of craftsmanship is alive on My Soft Machine, in its mixture of streamlined grace, delicacy, suffering and hindsight.
Hogg once wrote about filmmaker Roberto Rossellini's Journey to Italy: "I strive to create this degree of aliveness. I need to see this film often to understand what it is I am trying to do." That quote resonates with much of what Parks is doing in her own work. Through the attractive shapes and relentless honesty of My Soft Machine, she has crafted her own portrait of aliveness and the intimacy that comes from embracing it through every fault and firework. Parks' music has long been cinematic, often contoured into a coming-of-age film or annal of retrospect continuously being added to. My Soft Machine is not just a document of a Zoomer tumbling in-and-out of common, familiar romances; it's a testimony and celebration of Black queer love and a person still growing. Each song is theatrical like a core memory; the album, like the ethos echoed in The Souvenir, is Parks' approach to seeing life as it's experienced versus how it's played out.
My Soft Machine is out this Friday via Transgressive Records.
Matt Mitchell is Paste's assistant music editor. He lives in Columbus, Ohio, but you can find him online @yogurtowne.