Autogramm Live for the Moment on Music that Humans Can Play
The Vancouver band's third record draws deep from a well of vintage power-pop.
Music
Reviews
Autogramm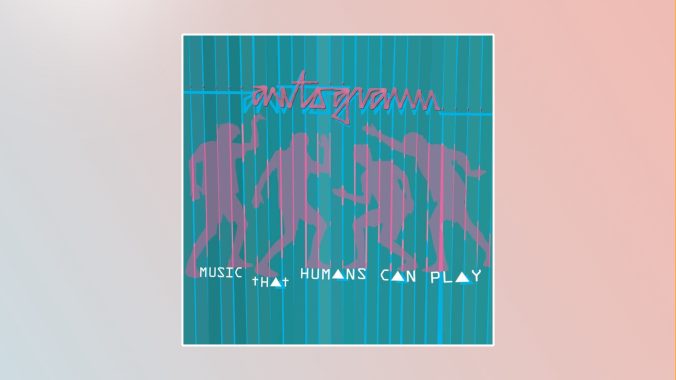 It's telling that Autogramm describe themselves as "plastic punx," which is also the name of a song on their new album. There's no punk-rock manifesto anchoring the band, no doctrine or dogma—just pliable, catchy songs that split the difference between bright synthesizers and punchy guitar riffs. At its core, Music that Humans Can Play is pastiche, but in a non-pejorative sense. These 10 songs make no pretense at breaking new ground. They draw unapologetically on power-pop with a vibe that evokes the late '70s and early '80s, as if to celebrate a sound that was good enough then to be good enough now.
Autogramm features alumni of Black Mountain, the Black Halos, Blood Meridian, the Catheters, Destroyer and Lightning Dust, among other bands, though the musicians felt compelled to go by pseudonyms here. Maybe that's in keeping with their notions of plasticity, but based on past credits, it's easy enough to figure out, for example, that singer/drummer The Silo is, in fact, Joshua Wells, Really, though, the names they use at the Department of Motor Vehicles don't have any bearing on the sleek music here.
Music that Humans Can Play is a breezy collection of up-tempo songs and big melodic hooks. Opener "Born Losers" starts off with thrumming synths that burst into a prismatic spray of musical confetti fit for a roller-rink open skate. Synths carry the blocky arrangement on the angular "Why Do We Dance," and a jumble of surging electronics powers the rambunctious "Westbound." Elsewhere, guitars reign: the riff on "Love Is for Fools" is the heart of the track, while speedy fuzz-tone power chords and a bounding bassline form a firm foundation for synthesizers and, for some reason, honking car horns on "Plastic Punx."
Though the songs on Music that Humans Can Play are unfailingly catchy, it's sometimes tricky to get beneath the surface. It's possible that's because there isn't actually much under the surface of these tunes. That's not a knock against Autogramm—it actually feels like it's the point. The group gives every indication that they're knocking out music for the sheer fun of it, on songs that are meant for right now. What happens later? Easy: just start Music that Humans Can Play again from the top.
---
Eric R. Danton has been contributing to Paste since 2013. His work has also appeared in Rolling Stone, The Wall Street Journal, the Boston Globe and Pitchfork, among other publications. Follow him on Mastodon or visit his website.