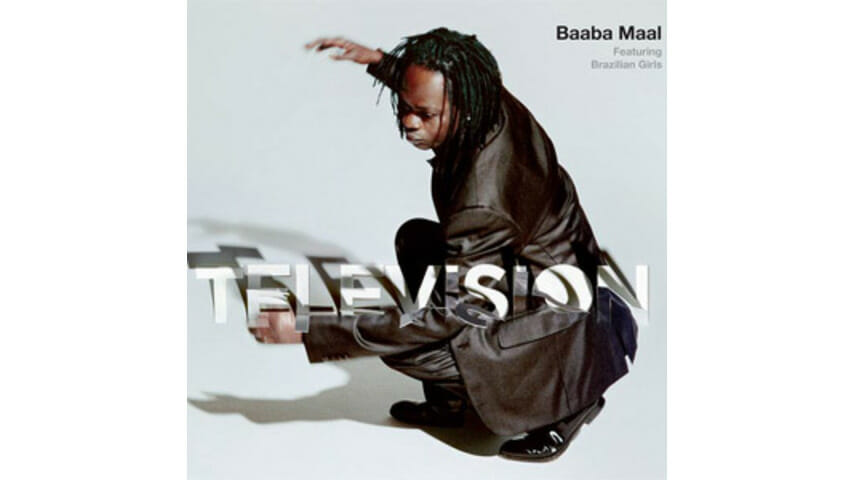 Slowly percolating dance-pop record speaks volumes—even if you're not fluent in Italian, French or Pulaar
On his first studio album in eight years, Senegalese star Baaba Maal teams with members of multilingual New York EDM group Brazilian Girls, blending the earthy ebb and flow of talking drums and djembes, and the crystal-woosh of ankle shakers with reverbed tremolo guitar, computer-generated bleeps and heavenly synth choirs.
Television embodies the sound of the African future while simultaneously nodding over its shoulder at the pain, joy, suffering and beauty of the continent's past.
Listen to Baaba Maal on MySpace.