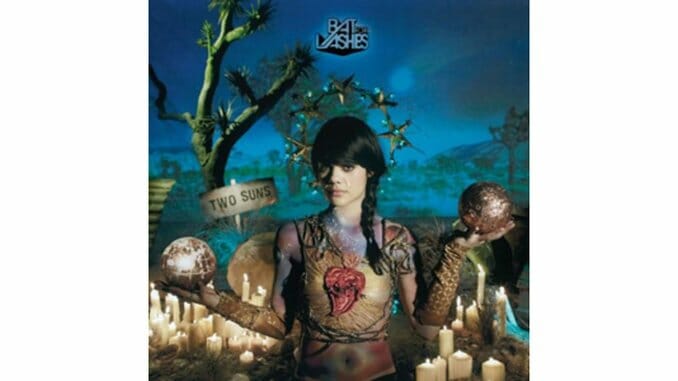 Khan's sophomore album demands continued attention
With guest spots from Scott Walker and Yeasayer, Bat For Lashes' sophomore effort lands with simple poise. While Two Suns largely discards Fur and Gold's more baroque elements in favor of ethereal synthesizer work, BFL continues to benefit from a deeper sense of history, and Natasha Khan's ties to the English folk tradition are palpable. If you stumbled on it out of context, you might mistake "Sleep Alone" for a subtle remix of some unreleased Sandy Denny gem. However, there's a creeping pop sensibility here—"Daniel" sounds like a breathier take on Stevie Nicks' most elegant compositions, and "Pearls Dream" brings a Kate Bush drama to the dancefloor. An easy (if slightly front-loaded) listen that Khan performs effortlessly.
Listen to Bat For Lashes on MySpace.