Beach House Share Unreleased Song from B-Sides and Rarities Album
Photos by Shawn Brackbill
Music
News
Beach House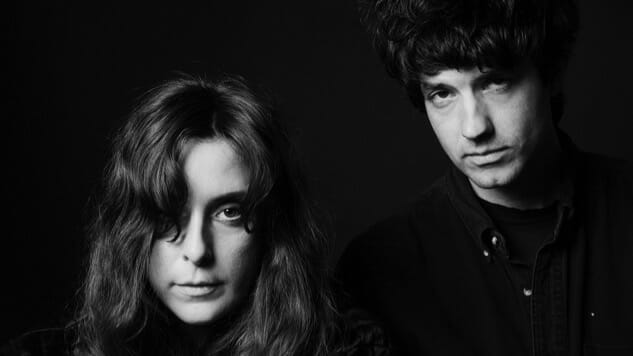 Beach House have been consistent throughout their career, producing compilations of songs that are hauntingly brooding, ethereal-sounding and overall satisfying to their fans and critics alike. The band creates whimsical places with overbearing ominous tones with each album made. They announced today on their Facebook page today, that on June 30, they will release the B-sides and Rarities album, which is a 14-track anthology of songs from across their six-album career.
The album will feature two previously unreleased tracks "Chariot" (embedded below) and "Baseball Diamond," both of which were recorded throughout the Depression Cherry and Thank Your Lucky Stars sessions, and were released within two months of each other in 2015.
In their announcement, the duo say the album will consist of "14 tracks in total … [and] are all songs that have all been released before but were, in general, hard to find good versions of."
The band also states in a press release:
When we announced that we were releasing a B-sides and rarities album, someone on Twitter asked, "B-sides record? Why would Beach House put out a B-sides record? Their A-sides are like B-sides." This random person has a point. Our goal has never been to make music that is explicitly commercial. Over the years, as we have worked on our 6 LPs, it wasn't the "best" or most catchy songs that made the records, just the ones that fit together to make a cohesive work. Accordingly, our B-sides are not songs that we didn't like as much, just ones that didn't have a place on the records we were making.
Beach House have mastered creating a mood that is more bleak and more transcendental. They veer away from the traditional verse-chorus structure and play around with giant waves of moods and feelings, which in return make their music feel more personal. The timbre and texture are overstated in comparison to the melodies in their sound, and Victoria Legrand's vocals are subsumed within the music and present the atmospheric sonic texture we've come to identify with the band.
B-Sides and Rarities will be released on CD, LP, cassette and digital, and is available for preorder now. Beach House are currently on a world tour, as well—find their slate here.
Listen to "Chariot" below, plus Paste Cloud audio from Beach House's 2010 Daytrotter Session, and find the B-Sides and Rarities tracklist further down.
B-Sides and Rarities Tracklist:
01. Chariot
02. Baby
03. Equal Mind
04. Used to Be (2008 Single Version)
05. White Moon (iTunes Session Remix)
06. Baseball Diamond
07. Norway (iTunes Session Remix)
08. Play the Game
09. The Arrangement
10. Saturn Song
11. Rain in Numbers
12. I Do Not Care for the Winter Sun
13. 10 Mile Stereo (Cough Syrup Remix)
14. Wherever You Go