Belle & Sebastian to Score Simon Bird's Days Of The Bagnold Summer
The film is an adaptation of a graphic novel of the same name
Photo by Nicholas Hunt/Getty
Music
News
Belle & Sebastian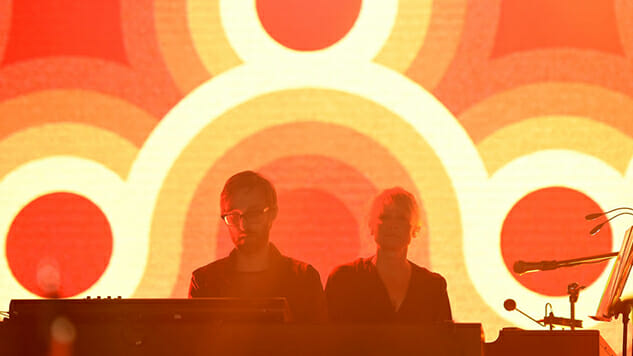 Indie-pop icons Belle & Sebastian have been tapped to score the forthcoming film adaptation of Days of the Bagnold Summer, based on Joff Winterhart's cult-classic graphic novel of the same name.
The film is the feature directorial debut of Simon Bird, who starred in the acclaimed British sitcom The Inbetweeners, and stars Monica Dolan and Earl Cave as an estranged mother and son who must spend a six-week holiday together. The film, which wrapped shooting last Friday, Oct. 5, is due to be released in the U.K. next year.
Belle & Sebastian have dabbled in film music before, including spots in Juno and High Fidelity, as well as much of the music for singer Stuart Murdoch's own film God Help the Girls.