Benjamin Booker: "Fuck. Ryan. Adams."
"This motherfucker better hope I don't see him out there."
Music
News
Benjamin Booker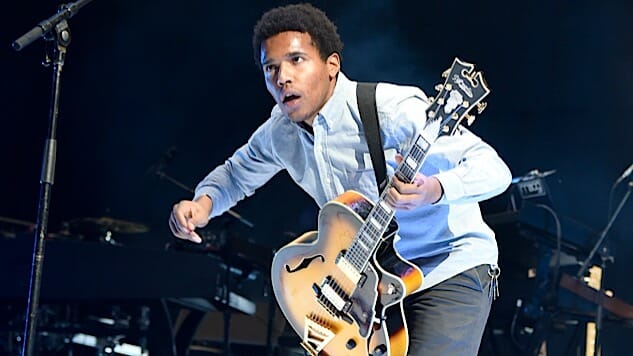 Ryan Adams has an extensive track record of running his mouth. It's part of his persona, part of his talent for songwriting, and usually, everyone can have a good laugh about it. (Although not the Strokes.)
This time, Benjamin Booker is not laughing. In fact, it's safe to say that Adams better be ready to throw down if he runs into Booker in the future.
Adams and Booker were both in Portugal this past week to play the NOS Alive Festival, where Adams delivered a low blow to fellow festival act Alt-J, telling the crowd at his show, "We're sorry about alt-J. It's like a mosquito bite. If you ignore it, it'll go away. I'm just kidding. I love Nickelodeon. It's a great channel."
Burn! This is normally where people wistfully say, "Oh, Ryan Adams…" But not this time. Booker (whose stellar new album, Witness, is out now, by the way) went on Facebook over the weekend to take several shots at Adams about everything from disrespecting other artists to acting like a prima donna.
"Three words," wrote Booker in a since-deleted post. "Fuck. Ryan. Adams. If you see me playing a festival with you…ooo. This motherfucker better hope I don't see him out there".
Maybe Adams should think twice about opening his mouth from now on? Nah… Anyway, here's our ranking of all 16 of Adams's records.