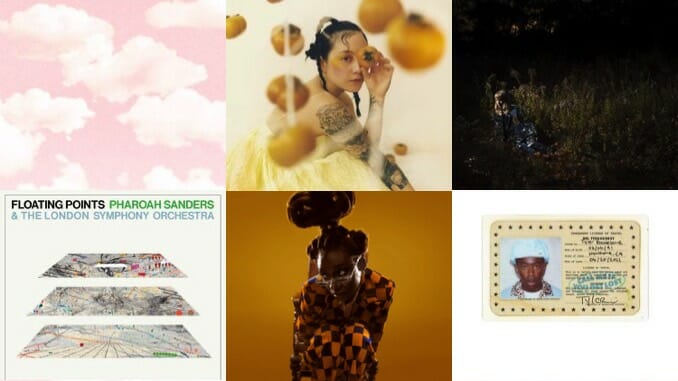 Like stepping out of a dark room into broad daylight, or that first halting conversation after an extended silence, 2021 was a time for the music world to gradually readjust to normalcy. After an all but tour-less 2020, this year brought bands back out of their bedrooms, basements and rehearsal spaces, off constant livestreams and back onto stages at last. Some artists canceled or postponed as many shows as they were able to play, as the pandemic's summer surge, in particular, continued to destabilize the industry. But on the whole, this year finally gave artists the opportunity to get out and support their latest records after an existential threat to their livelihoods, making their all-important returns to the road. It enabled them to share with audiences the releases they wrote and recorded while they were stuck on the sidelines—a chance to step out of 2020's shadow and let their eyes adjust to 2021's sunshine.
Of course, it's worth pointing out that "normal" wasn't all that great to begin with. Independent venues were struggling even prior to the shutdown that prompted the movement and legislation to save their stages, and the streaming economy continues to pay the vast majority of artists a pittance. Worse still, a perfect storm of bottlenecked vinyl production and skyrocketing demand left many indie artists on the outside looking in when it came to getting their records pressed in 2021. Bandcamp and their wonderful Fridays continued to be a vital lifeline for artists struggling to make ends meet, supporting them directly when other income streams had run dry. Before vaccine mandates were normalized, the onus for imposing such common-sense measures fell on musicians, forcing them to go out on a limb and risk alienating fans and show promoters in order to play safely—artists did just that anyway.
Yet in spite of all this inequity, pressure and confusion, the music itself was the industry's saving grace, same as always. Songwriters channeled their existential dread into their work, with climate change and COVID looming over urgent and indelible albums from the likes of The Weather Station, Nick Cave & Warren Ellis, and Gojira. Artists like TURNSTILE, The Armed and Deafheaven reimagined hardcore music as pop at its punchiest, while Pink Siifu, Remi Wolf and Genesis Owusu moved as if genre didn't exist at all. New faces including Dry Cleaning, Arlo Parks, Katy Kirby and Geese rode their debut albums straight to "ones to watch" status, and veterans like The Mountain Goats, Madlib and Low made formidable additions to already-herculean catalogs. On this year's 50 best albums, artists forced by the world's troubles to look inwards—whether at their unanswered emotional questions or simply into their own imaginations—discovered new corners of their creative universes, and returned to show the rest of us. We're thankful for each one.
Listen to Paste's Best Albums of 2021 playlist on Spotify here.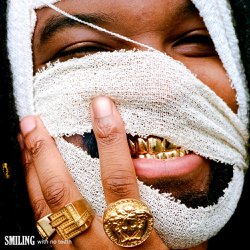 50. Genesis Owusu: Smiling with No TeethGenre classifications can be a helpful shorthand when it comes to understanding and engaging with new music, but nowadays, more and more artists are leaving them entirely in the dust. Just take Ghana-born, Australia-based musician Genesis Owusu, whose thrilling debut record Smiling with No Teeth is consistently difficult to pin down in a way that feels nothing less than vital. The avant-garde, yet undeniably accessible album spans glitchy, Death Grips-esque electro-hip-hop, lush dark-pop and R&B, lusty synth-funk and new-wave rock, with Owusu as the charismatic presence in the eye of the stylistic cyclone. On lead single "Gold Chains" and the album as a whole, Owusu exposes "the flaws of being in a profession where, more and more, you have to be the product, rather than just the provider of the product," emphasizing the human being under all that gold, whose peace of mind may be the price he pays. —Scott Russell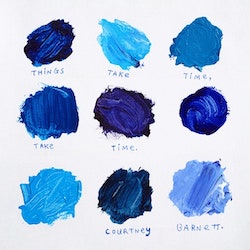 49. Courtney Barnett: Things Take Time, Take TimeThings Take Time, Take Time is a record of contemplation, that damnable, lazy buzzword folks use when art denies them obvious adjectives for describing a deliberately relaxed piece. In Courtney Barnett's case, contemplation is her immediate aim, though this can be broadened into a larger story about slogging through negativity to find a bit of sunshine. For a record born of introspection, though, Things Take Time, Take Time is surprisingly fun. Barnett flirts with lugubriousness, but doesn't actually commit, because committing to moping isn't the point. Looking inward and working through depression, exhaustion and other stresses naturally means facing up to a degree of sadness, but Barnett reaches the other side of her emotional processing with newfound optimism. Tell Me How You Really Feel didn't pull punches; that record cut and stung as Barnett meant it to. She kept the music honest. Things Take Time, Take Time is vulnerable music, which represents an honesty Barnett tends to stray from in her superb discography. —Andy Crump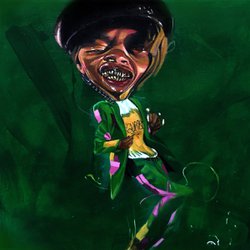 48. Pink Siifu: GUMBO'!The third album from Birmingham-born, Cincinnati-bred, Los Angeles-based artist Pink Siifu, GUMBO'!'s guiding principle is the same multiplicity that defines both its namesake and its creator. It's as if Pink Siifu, who produces a handful of tracks himself under his iiye alias, set out specifically to disprove that "too many cooks spoil the broth." All 18 GUMBO'! tracks are collaborations, from de facto title track "Gumbo'! 4 tha Folks, Hold On," featuring Big Rube, Liv.e, V.C.R, Nick Hakim and producer DJ Harrison, to "Play On'! Inshallah," with Liv.e, Kamilah and producer Notwolfy. The record is just as protean from a genre standpoint, as Pink Siifu's tireless explorations span the entire spectrum of Black music, from in-your-face hip-hop ("Wayans Bros.," "Big Ole" feat. BbyMutha) to electro-soul ("Doin Tew Much. [In My Mama Name]") and borderline-ambient R&B ("Living Proof [Family]," prod. The Alchemist). It's a rich, complex concoction, bold and subtle at turns, a feast for the ears. —Scott Russell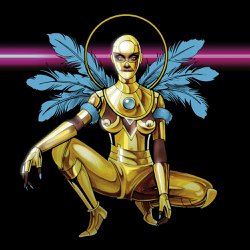 47. Dawn Richard: Second LineFor someone so committed to flexing her New Orleans roots, Dawn Richard often makes music that sounds like it's coming from an entirely different planet. On previous albums, the former Danity Kane and Dirty Money member often sang about love and life in the language of sci-fi and fantasy atop equally celestial beats. Her music likewise sounds interstellar throughout most of her sixth and newest album, Second Line: An Electro Revival, but here, she sets an explicit goal of shouting out her homeland more than ever before. Richard weaves New Orleans into Second Line more in spirit than in sound. Short but frank audio clips from Richard's mother about her Louisiana upbringing and Creole roots open several tracks, but you won't hear bombastic walls of bounce (save traces in the bassline of "FiveOhFour") or bursts of Louisiana Indigenous zydeco. Instead, Richard shows us what being a "Creole girl" (to quote her mother) or "Creole King" (the fictional protagonist who supremely loosely guides Second Line) is like by just being herself. —Max Freedman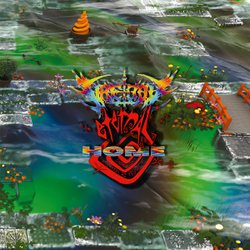 46. Fire-Toolz: Eternal HomeEternal Home is the most expansive statement yet from Chicago-based producer, composer and multi-instrumentalist Angel Marcloid, who records as Fire-Toolz, among other monikers. The prolific artist's seventh full-length since 2015 is a 78-minute double album that seems to defy time, not to mention genre classification, sweeping you into a whirlwind of ambient, yet melodic, Oneohtrix Point Never-esque electronics, operatic prog percussion, caustic black metal vocals and heavy shoegaze guitars. These elements collide to particularly mesmerizing effect on standouts like "Odd Cat Sanctuary" and "Thick_flowy_glowy_sparkly_stingy_pain.mpeg," demonstrating the unconscious precision of Marcloid's vision. Eternal Home makes, say, hyper-pop feel quaint, treating experimental sounds not as a fashion statement, but as a governing principle. If you have yet to wander into the topsy-turvy world of Fire-Toolz, there's no time like the present. —Scott Russell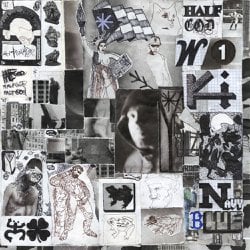 45. Wiki: Half GodIf there's one thing Wiki learned during his time with New York hip-hop group Ratking, it's that he works well with others. With the slick talk of a seasoned New York rap veteran and the experimental itch of the '90s East Village art-punks, Wiki dipped his toes in the water with Telephonebooth, released in collaboration with Nah. Now, he sets his sights on producer Navy Blue for their collaborative album Half God, enlisting his gloomy production laced with ever-familiar piano samples and hi-hats for a classic New York feel. Wiki proves he is perpetually a student, always seeking to see how far his talents can take him. At this rate, he could go to the moon. —Jade Gomez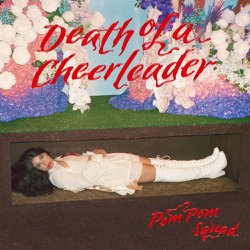 44. Pom Pom Squad: Death of a CheerleaderMia Berrin of Pom Pom Squad has long been an avid explorer of pop culture, though as a person of color and a queer woman, neither facets of her identity have historically been given much attention in media. She dealt with this lack of representation resourcefully, finding snippets that resonated with her. She explains in a press release, "I absorbed everything I could and tried to make a collage that could incorporate every piece of me." Now, with bandmates Shelby Keller (drums), Mari Alé Figeman (bass) and Alex Mercuri (guitar), Berrin is ensuring that present and future generations won't have to live on meager scraps. Death of a Cheerleader synthesizes Berrin's various influences—aesthetic, musical, cinematic—but ends up as a creature entirely its own, telling Berrin's story in a way that's sure to hit home with many who struggle to see themselves in whitewashed Hollywood releases. The album is well-realized conceptually and brilliantly, viscerally executed. —Clare Martin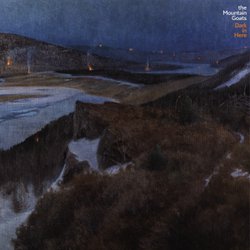 43. The Mountain Goats: Dark In HereAs the tale goes, John Darnielle, Peter Hughes, John Wurster and Matt Douglas, plus guests ranging from Spooner Oldham to Marie Tomlinson Lewey, gathered together on the cusp of the pandemic in March 2020 to record Dark in Here, as well as their October 2020 release Getting Into Knives. Don't think of Dark in Here as a COVID album, though. The music is so good, so cohesive and confidently made, that the record's relevance will live on well beyond the 2020s; Dark in Here won't become a relic of its time, but a marker. This happened. This is what The Mountain Goats did when this happened. Maybe listening to Dark in Here will help their audience move forward, even if the band puts on no such airs. They're straightforward. They're even realistic about what "moving forward" even means when fucking up is fundamental to human nature: "We've made mistakes / Everyone spots their own mess when the dawn breaks," Darnielle murmurs on "When a Powerful Animal Comes." The dawn has broken and we all know the myriad "oopsies" that led us to where we are now. Dark in Here isn't a solution to the problem. It's just a damn good soundtrack. —Andy Crump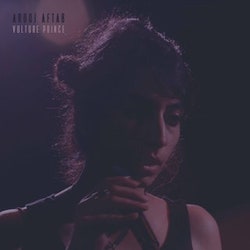 42. Arooj Aftab: Vulture PrinceA Lahore, Pakistan-born graduate of Boston's Berklee College of Music now based in Brooklyn, composer, singer and songwriter Arooj Aftab's latest album Vulture Prince follows her 2018 collection Siren Islands, but is in direct conversation with her 2015 debut, Bird Under Water. Vulture Prince opens with "Baghon Main," a new reimagining of her debut's fourth track that replaces the original's subdued harmonium with bright, beautiful strings, as if assuming a newly accepting outlook on a painful past. This act of looking back on days gone by is central to Vulture Prince, which is dedicated to the memory of Aftab's younger brother Maher, whom she lost while writing it. Among Aftab's most compelling explorations of the liminal space between love and loss is "Mohabbat," which finds her breathing new life into a decades-old example of an ancient poetic form, the ghazal. With Vulture Prince, Aftab not only connects her songwriting to time-honored artistic traditions, but also makes music with the bittersweet beauty to echo through the years in and of itself. —Scott Russell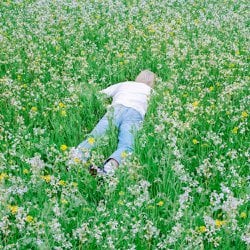 41. Porter Robinson: NurtureNorth Carolina-based producer and songwriter Porter Robinson exploded onto the EDM scene in 2010, headlining festivals worldwide at just 18, years before releasing his first proper album, 2014's Worlds. Even in those days of dubstep and drop worshipping, Robinson's music had an uncanny sensitivity, with a fragile beauty present even in his bangers. But his meteoric rise threatened to suffocate his creativity, placing an immense amount of pressure on his songwriting—in many ways, Robinson's journey back to a place of creative fulfillment is what his first new album in seven years is all about. Nurture draws its power from "hope, overcoming despair, faithfully pursuing a sense of purpose, and trying to prove that it's worthwhile to try," as Robinson puts it, frequently stripping away everything but his vocals and piano, as if to bare its soul for the listener. Bright, unerringly melodic and upbeat textures abound, yet a song like "Dullscythe" feels as if it's coming together in real time, beginning as a collection of synth stutters before coalescing into a gorgeous, sweeping piece of electronic pop. Nurture is welcoming and vulnerable from beginning to end, radiating gratitude for all who take the time to find refuge in it. —Scott Russell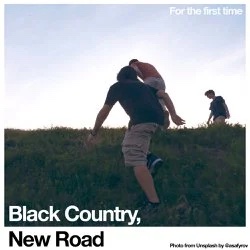 40. Black Country, New Road: For the first timeBorn of the same South London scene that's produced the likes of black midi, PVA and Squid, skyrocketing septet Black Country, New Road found their band name using a random Wikipedia page generator. With singles like 2019's "Athens, France" and "Sunglasses," and last year's "Science Fair," the U.K. up-and-comers are growing and changing before our eyes. On their debut album For the first time, frontman Isaac Wood's hypnotic speak-singing shifts subtly away from "speak" and towards "sing" so as to more effectively meld with the band's mercurial instrumental outbursts. Their thunderous post-punk, spiked with discordant jazz and bookended by klezmer squalls, feels both explosively raw and carefully, ingeniously crafted. —Scott Russell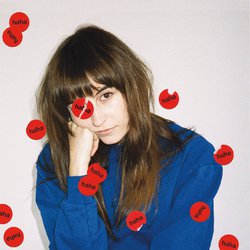 39. Faye Webster: I Know I'm Funny hahaIn conversation with Paste about her 2019 standout Atlanta Millionaires Club, Southern songwriter Faye Webster told us, "I think what makes it nice is that there are songs on this record that could have been on my self-titled or could've even been on Run And Tell, my 16-year-old album. Every album has been like the small gateway to something new, but it still all makes sense." That holds true on the 23-year-old's fourth album (and second for Secretly Canadian), another lovely collection of loping, lap steel-laced Americana-pop that's as nuanced, yet charming as Webster herself. An ATL native with ample ties to the city's sprawling hip-hop scene, the singer/songwriter reunited with frequent collaborators including producer/mixer Drew Vandenberg and pedal steel player Matt "Pistol" Stoessel to create I Know I'm Funny haha, her most thoughtful, intimate and self-assured effort yet. —Scott Russell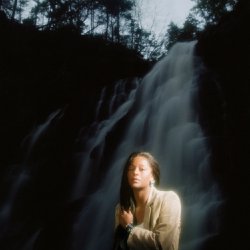 38. L'Rain: FatigueOn Fatigue, the second album from Brooklyn singer and multi-instrumentalist Taja Cheek (aka L'Rain), the artist presents lush, textural music that encourages deep, emotional change. Each song its own sonic universe, the sprawling compositions are matched with introspective lyrics that guide the listener towards individual catharsis. Songs like "Two Face" experiment with dark themes and conversational misunderstandings atop an extremely lively, jazzy-sounding beat, while "Suck Teeth," a song meant to evoke "a very Black sound of disapproval, annoyance and disappointment," is groovy and unsettling. Several short interludes scattered throughout the album offer glimpses into its creator's mind, pulling the listener deeper into Cheek's creative vision. Fatigue, with its ever-shifting soundscapes, illuminates the magical aspects of change, and how it can shape us into the best versions of ourselves. —Jason Friedman

37. Dazy: MAXIMUMBLASTSUPERLOUD: The First 24 SongsAdmittedly, any release with the title MAXIMUMBLASTSUPERLOUD would've caught my attention, but Dazy's 2021 compilation proved to be so much more than its eye-catching name. And sure, this release has plenty of thundering girth, but the band pairs it with classic, tuneful pop, which, in my book, is one of the most lethal combinations in all of music. Virginia-based musician James Goodson is the sole mastermind behind Dazy, and this latest release collects everything the band's put out so far—two EPs plus four singles with accompanying b-sides—along with a handful of previously unreleased songs. Recorded at home with a lone mic and amp, these songs are loaded with lo-fi rock goodness of the power pop and Britpop varieties, and some of the vocals even have an emo-adjacent charm. Their distorted guitars provide a colossal rumble throughout the whole record, and the sun-drenched melodies made it an absolute must-listen during those dying days of summer. One of my favorite moments is Goodson's citrus-themed refrain over delectable, modulated guitar squeals on "Crowded Mind (Lemon Lime)," along with the swagger and meaty force of "See The Bottom." Just like many authentic pizzerias forbid takeout to preserve the pizza's integrity, you should crank this album as loud as you can or not at all. —Lizzie Manno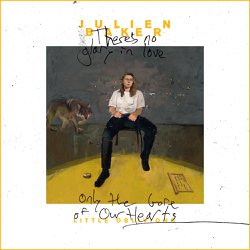 36. Julien Baker: Little OblivionsIn the past, indie dynamo Julien Baker—acclaimed both as a solo act and as a member of boygenius alongside Lucy Dacus and Phoebe Bridgers—has stunned us with her ability to evoke powerful feelings using only her hushed vocals, confessional lyrics and sparse instrumentation. On her third studio album Little Oblivions, though, Baker's self-described "bummer jams" have gained a new and arresting sense of scale, losing none of their poignance in the process. These are lush, expansive compositions, awash in everything from drum machines and synthesizers ("Highlight Reel") to banjo and what sounds like theremin ("Heatwave"). But ever-present on Little Oblivions is the breathtaking introspection of Baker, alone at a piano ("Song in E"), pouring her whole heart into her songs. They're more fearless than ever, with instrumental scope to match that of their overwhelming emotions. —Scott Russell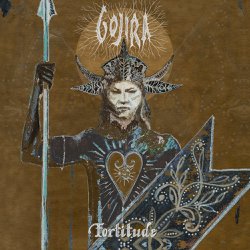 35. Gojira: FortitudeGojira have slowly strayed from their death-metal roots, but on their latest effort Fortitude, the French metal pioneers embrace a more mainstream approach to their enchanting songwriting. There is no shortage of chugging guitars and frontman Joe Duplantier's war cries, but the way that the band continues to innovate with their slow-rising melodies and silky echoes is exciting and mesmerizing. The subtle nods to blues-rock, as well as Indigenous and African drumming, make Fortitude a necessary protest album. —Jade Gomez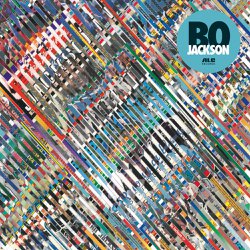 34. Boldy James and The Alchemist: Bo JacksonDetroit rapper Boldy James has gone from underground sensation to mainstream success following the steady rise of Griselda Records as one of rap's most exciting collectives. Alongside The Alchemist, a living legend in the genre, James' lackadaisical delivery over the stripped-down boom-bap beats position him side by side with the main players in the golden age of rap. His menacing bars open themselves up more with each listen to reveal a vivid portrait of street braggadocio painted with care. The chemistry between James and Alchemist becomes stronger with each release as the two bring out the best in each other to create love letters to a time in hip-hop that is seeing its resurgence. —Jade Gomez

33. Katy Kirby: Cool Dry PlaceThe inevitable messiness of life is what makes it so painful, interesting and enjoyable, but learning to be okay with it all is much easier said than done. Nashville-via-Texas singer/songwriter Katy Kirby is well on her way in that journey. On her debut album Cool Dry Place, Kirby tries to decide what's worth holding on to and what's worth seeking, but also allows herself the freedom to pause and just revel in precious moments, like a drunken walk home ("Peppermint") or the fantasy of protecting someone you love ("Eyelids"). Whether slipping into playful metaphors or arriving at an important realization, Kirby sounds, at once, comfortable and uncomfortable with the fluidity of interactions and situations, which is what makes this record more than just an incredibly pleasing collection of songs. Wants and needs are blurred, relationships shapeshift, but more than anything, a human desire for intimacy and understanding underpins it all. After dropping in and out of school, religion and recording music, Kirby is searching for a sustainable source of warmth—whether a person, a plant, Target lingerie or "a secret chord that David played." —Lizzie Manno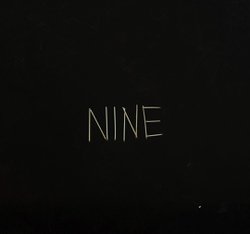 32. SAULT: NineAfter releasing not one, but two of Paste's top 2020 albums, enigmatic U.K. soul group SAULT returned in 2021 with an unexpected new project. Like everything they do, Nine was enshrouded in mystery and excitement alike—the band announced their new record only a week or so before its release, and only made it available for 99 days before pulling it from the web. One of the band's slightest projects at just 10 tracks (including intro "Haha" and interlude "Mike's Story," featuring Michael Ofo) and 34 minutes, the nimble Nine foregrounds shifty grooves and stories of street life rendered via grippingly rhythmic vocals, featuring London rapper Little Simz on "You from London." Though lyrically, the album is concerned primarily with cycles of violence, it gradually moves from thick-skinned resignation to resilient hope as the album progresses: "Don't ever lose yourself / You can always start again," SAULT sing in unison on uplifting closer "Light's In Your Hands." It's the audio equivalent of flowers growing through cracks in concrete, and another powerful effort from a singular outfit. —Scott Russell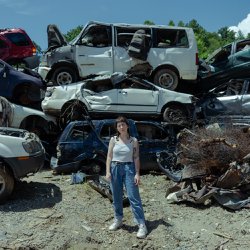 31. Wednesday: Twin PlaguesFamed novelist and poet Richard Brautigan was best known for his blurry, fragmented writing style. The scenes he describes are ephemeral—almost painfully so—but they're so specific and meaningful that they resonate long after your eyes leave the page. Karly Hartzman, vocalist and lyricist of Asheville five-piece Wednesday, writes in a similar manner. Like Brautigan, she captures the pain and surreal nature of reality, and she writes with a rapidly shifting focus and no sense of chronology, imprinting a sense of longing on their songs. Unsurprisingly, Hartzman cites Brautigan as an influence on the band's new album, Twin Plagues. Brautigan's work predates shoegaze, but Wednesday's distorted, wailing guitars pair perfectly with this style of writing, which is just as blustery and powerful as their triple guitar barrage. Wednesday aren't a straightforward shoegaze band by any means—they also fold in elements of slacker rock and country—but they harness a considerable amount of force from their rugged guitar roars and quiet-loud dynamic. Simply put, Twin Plagues is one of the best and most consistent records you'll hear this year. It's a stunning body of work for many reasons—the way it grapples with trauma, the way it captures suburban melancholia, the way each hook somehow sounds better than the next, the way they manage to spark something inside the listener with such specific lyrics—but more broadly, it's because every song feels like a cathartic explosion. —Lizzie Manno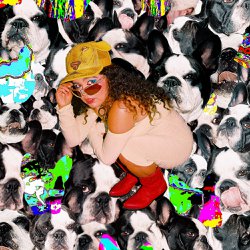 30. Remi Wolf: JunoRemi Wolf is one of pop's most exciting acts in recent memory. Following a series of EPs beginning with 2019's You're a Dog!, Wolf has since gone on to collaborate with everyone from Beck to Nile Rodgers, thanks to her joyfully eclectic brand of soul and funk. Her debut album Juno was preceded by a hefty amount of singles, which utilize the same palette in an ever-changing kaleidoscope's worth of ways. Whether singing about ordering Chuck E. Cheese on Postmates or calling herself a "thrift store baddie" on "Liquor Store," Wolf's brand of humor is just as tapped into current culture as someone like Lil Nas X's, if not a little more crude and surreal. Wolf has most of the pieces in place to become the next big thing, and Juno is the final one. —Jade Gomez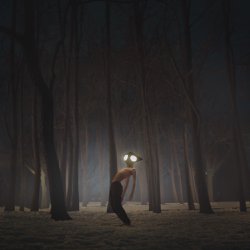 29. Geese: ProjectorTeenaged Brooklyn rockers Geese grabbed our attention with their stellar first single over the summer and, with the release of their much-anticipated debut album Projector, show zero signs of letting it go. The quintet's sound fits most comfortably in the post-punk bucket, but placing any one descriptor on it is a mistake—Geese's raison d'être is stylistic multiplicity, and their songs never occupy a single space for long, shifting fluidly between angular precision and psychedelic sprawl, all while remaining perpetually danceable and energetic. Frontman Cameron Winter's lyrics inhabit the perspectives of various shadowy characters, spinning tales of anxiety and annihilation that imbue the band's mercurial instrumentation with a gripping darkness. All told, Projector is an exhilarating first statement from a preternaturally talented band, bottled rock lightning with roots in decades of compelling musical influence. —Scott Russell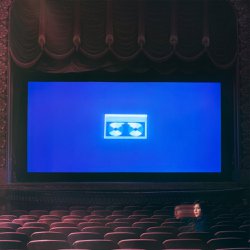 28. Lucy Dacus: Home VideoDigging into personal history is not a new undertaking for Lucy Dacus. Historian, Dacus' 2018 album (as well as Paste's pick for the best of that year) and the follow-up to her 2016 debut No Burden, followed the end of a five-year relationship and the death of Dacus' grandmother. She did a magnificent job throughout the album knitting together her own sorrows and joy with our collective strife in 2018. It's clear on her third LP, Home Video, that the Virginia-born singer/songwriter wasn't quite finished exploring her past and how it connects to the present. Throughout Home Video, Dacus revisits key scenes from and offers reflections on her childhood in Richmond, with the unexplainable perspective of not only someone who lived that childhood, but also—somehow—someone who witnessed it. First and foremost, Dacus is a storyteller. Home Video, recorded at Trace Horse Studio in Nashville, is just what you'd expect from such a talent. Here, her wise brand of rock music blooms into something even more palpable, relatable and beautifully messy. —Ellen Johnson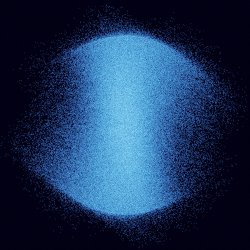 27. Deafheaven: Infinite GraniteDeafheaven have made two albums since Sunbather: 2015's New Bermuda and 2018's Ordinary Corrupt Human Love. Both are very good, and each one inches away from black metal and toward post-rock and shoegaze. Infinite Granite ditches the inching and dives into the deep end of Deafheaven's softer, prettier predilections. Gone, mostly, are the blast beats and gone, mostly, are vocalist George Clarke's howls and growls, which appear most prominently in the last three minutes of the album's stunning final song, "Mombasa"—a classic closing number that begins with quietly intertwined acoustic and electric guitars, and evolves into a dream-pop lullaby before crescendoing into chilly calamity. "Travel now where they can't let you down," Clarke screams, delivering Infinite Granite's most unintelligible lyrics. "Where you can't fail them now." The road to "Mombasa" is paved with eight tracks of buoyant and beautiful post-rock and shoegaze that, even with the context of their past material, paints Deafheaven in a whole new light. —Ben Salmon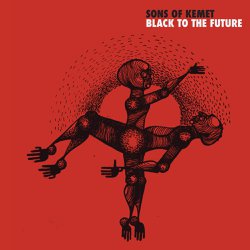 26. Sons of Kemet: Black to the FutureWith Black to the Future, U.K.-based jazz supergroup Sons of Kemet followed up nothing less than a Mercury Prize-nominated effort in 2018's Your Queen Is a Reptile. Shabaka Hutchings (composer, sax, clarinet) helms a band featuring tuba player Theon Cross, and dual drummers Tom Skinner and Edward Wakili-Hick, and the Sons welcome a variety of collaborators on their latest, including Lianne La Havas, Moor Mother, Angel Bat Dawid, Kojey Radical, D Double E and poet Joshua Idehen. Bandleader Hutchings calls the album "a sonic poem for the invocation of power, remembrance and healing" that "depicts a movement to redefine and reaffirm what it means to strive for Black power." You could also describe it as a towering hour of Afrofuturist jazz, haunting on "Field Negus," hungry on "Hustle," righteously furious on "Black," visionary and virtuosic everywhere. —Scott Russell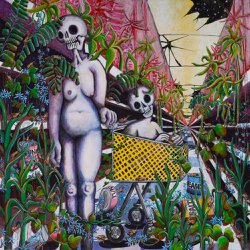 25. Indigo De Souza: Any Shape You TakeAsheville, North Carolina's Indigo De Souza clears the sophomore slump by leaps and bounds on Any Shape You Take, the follow-up to her 2018 self-released debut, I Love My Mom, and her first LP for Saddle Creek. Any Shape You Take, a fitting title for the multitudes that De Souza and her new songs contain, is about the difficulties and joys of pushing through the growing pains of change: "I'll be here to love you / No matter what shape you might take," De Souza sings on "Way Out," an all-encompassing declaration of unconditional love. De Souza and her co-producer Brad Cook (Bon Iver, Waxahatchee), who recorded Any Shape You Take at Sylvan Esso's Chapel Hill studio, couch the album's confessionals in vivid, dynamic sonic rollercoaster rides, from the vocoderized synth-pop of opener "17" and the palm-muted harmonics on "Darker Than Death" to the peaks and valleys of "Late Night Crawlers" and the explosive emotions of the closing cut, "Kill Me." De Souza's singular voice is the invaluable core running through it all: She can do pure pop on "Die/Cry," get downright operatic on "Bad Dream" and slip into an effortless falsetto on "Pretty Pictures," taking any shape she likes. —Scott Russell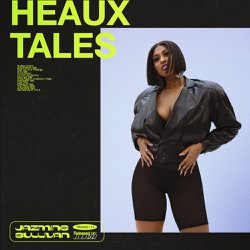 24. Jazmine Sullivan: Heaux TalesThere is something magnificent in the way that Jazmine Sullivan dissects the intricacies of relationships, from the struggles of heartache to the rush of really great sex, on her latest album Heaux Tales, all with the skill of a slick-talking preacher, or perhaps a goddess herself. Sullivan's words are interspersed with spoken interludes of women reflecting on their own ideas of sex, which contradict just as much as they agree with each other, emphasizing the difficult position of sexual indulgence as a woman, and the societal pressures to keep quiet and submissive. Sullivan's vocal control shines, ping-ponging between a soft croon and a rap as she lets desire take control and lets her voice echo the choir of other women who are finally embracing their human right: pleasure. Don't get it twisted—"Heaux" (pronounced "ho") is a term of empowerment, and Sullivan will make sure you know it. —Jade Gomez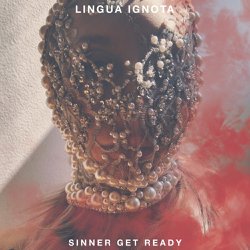 23. Lingua Ignota: Sinner Get ReadyFollowing her titanic, devastating mesh of metal, opera and noise, Caligula, Kristin Hayter (aka Lingua Ignota) retreated to the desolation of central Pennsylvania for her new album, Sinner Get Ready. Steering in the opposite direction of her previous work, Hayter embraced the isolation of her environment for a comparatively sparse, minimalist album that loses none of its emotional potency. The songwriter's lyrics are dark and calamitous, foretelling hellish prophecies and painting brutal pictures almost as a form of worship, frequently recalling familiar religious icons in devotion. Sinner Get Ready thrives in these profound feelings, achieving something hauntingly beautiful. —Jason Friedman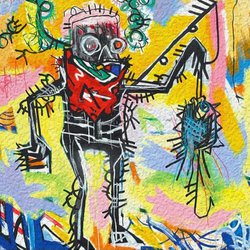 22. Mach-Hommy: Pray for HaitiSome of the biggest artists out there are stylistic weather vanes, blown this way and that by whichever strong winds happen to catch them. Enigmatic Haitian rapper Mach-Hommy is the opposite: His style is his style, and he'll compromise it for no one. Pray for Haiti, executive produced by Westside Gunn (and released by Gunn's Griselda Records), is a mesmerizing display of that style: Mach-Hommy's rhymes are as erudite as they are ice-cold ("Oh, word? Your raps braggadocious? / Put this .38 in your mouth, go 'head and spit your magnum opus" he smirks on "No Blood No Sweat"), and he delivers them over sparse, yet dreamy beats, spliced together using jazz and soul samples, and punctuated by audio clips pulled from such disparate sources as Martin Scorsese's Taxi Driver and a PBS panel discussion of the Haitian Creole language. Mach-Hommy is walking a path that's all his own, and this album is proof he knows exactly what he's doing—Pray for Haiti has the immediacy to grab your ear and hold it, with the depth and density to keep you coming back. —Scott Russell

21. Arlo Parks: Collapsed in SunbeamsArlo Parks has already accomplished one of her biggest goals. The 19-year-old British musician, born Anaïs Oluwatoyin Estelle Marinho, has said that she writes her songs "to feel both universal and hyper-specific." The high-profile fans—Phoebe Bridgers, Billie Eilish, Michelle Obama—whom Parks has accrued since her 2018 emergence certainly attest to her music's broad relatability, and her music itself displays her talent for intimate, you-had-to-be-there details and unyielding, wise-beyond-her-years empathy. On Parks' long-awaited debut album Collapsed in Sunbeams, her narratives remain vivid and often crushing. Likewise intact is her vibrant fusion of rock, jazz, folk and hip-hop, a combination both dedicated to her idols Frank Ocean and Radiohead (she namechecks Thom Yorke on "Too Good") and sprinkled with a blueness distinctly her own. Her sound is compelling enough that, even when her lyrics regress into platitudes, her music remains stirring and intense. —Max Freedman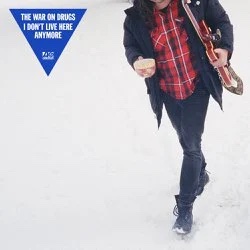 20. The War on Drugs: I Don't Live Here AnymoreOn I Don't Live Here Anymore, The War on Drugs had a decision to make at the metaphorical fork in the road: Would they continue down the path of being a successful—albeit predictable—guitar band, or take a risk and produce work outside of their wheelhouse? Somehow, the answer turned out to be both. Like Wagonwheel Blues before it, the bones of I Don't Live Here Anymore are strong and sturdy, but its execution is more nuanced, more daring, more personal. Adam Granduciel has always sung as if his lips were pressed to someone's ear and that intimacy remains intact, particularly in the album's most vulnerable moments. The tenderness on opener and lead single "Living Proof" is wrapped in lush piano chords and simple lyricism about feeling foreign to a place you once called home. But the most thrilling parts of the LP are in the center, the space where The War on Drugs feel free enough to deviate from the expectations that made them mainstream darlings. Over the past 13 years—and with each project—The War on Drugs have continuously grown into fuller and more realized versions of themselves. I Don't Live Here Anymore is fitting for their newest form: revered musicians with over a decade of quality music under their belts who never lost sight of the prize. —Candace McDuffie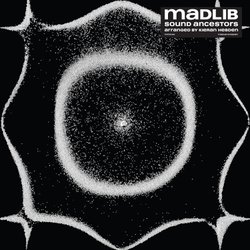 19. Madlib: Sound AncestorsThe idea of Madlib and Four Tet joining forces is unbelievably enticing. Both are forward-thinking artists who are admired in their respective musical corners—one is hip-hop's undisputed beat king and the other is an acclaimed electronic musician. So it won't come as a shock that their collaborative record, Sound Ancestors, sounds like decades of mastery went into it. Madlib, who's famously mysterious and prolific, and has collaborated with greats like MF DOOM, De La Soul and Erykah Badu, sent Kieran Hebden (aka Four Tet) hundreds of files over several years, consisting of various beats and live instrumentation, and he allowed Hebden to distort and curate them as he saw fit—however, Hebden decided he wouldn't add anything of his own. The result is an ambitious, versatile LP that displays their wide range of tastes, from left-field flute and bass odysseys ("One For Quartabê/Right Now") and minimal, groovy psych-rock à la Unknown Mortal Orchestra ("The Call," "Road of the Lonely Ones") to Spanish guitar fingerpicking ("Latino Negro") and dramatic organ noodling ("The New Normal"). The record is also sprinkled with Madlib's various record scratches, artful bells and enigmatic samples, and though it might sound like sensory overload, there's actually plenty of space in these songs, allowing listeners to latch onto the album as if it's one hypnotizing, ever-changing groove. To call this album inspired would be an understatement. —Lizzie Manno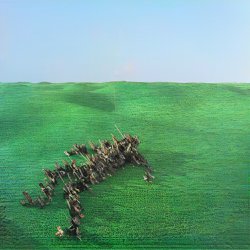 18. Squid: Bright Green FieldToward the end of Squid's debut album Bright Green Field comes a brief moment of liberation. "Well, I've always been told what to do," the narrator of "Peel St." mumbles, "but now, I'm free / There's no warden following me." Whether the prison from which this character has been released is literal or one of the mind is left for the listener to decide, and most of the details underpinning Bright Green Field's paranoid, dystopian universe are similarly vague. More immediately apparent is Squid's utter disregard for rock convention—where drummer-vocalist Ollie Judge's words leave gaps in his Orwellian brutalism, his chainsaw of a shout-speak and his band's squawking guitars fill in the blanks. Though Bright Green Field is easily Squid's most musically varied and ambitious work yet, the British quintet—whose contemporaries include black midi and Black Country, New Road—remains thematically tethered to the pervasive anxiety and fear that have defined them from their 2019 breakout single "Houseplants" through last year's Sludge / Broadcaster 10", their debut for storied electronic and experimental label Warp. If anything, Bright Green Field—co-written by the entire group and produced by Speedy Wunderground mastermind Dan Carey—raises the band's longtime stakes. Where "The Cleaner," the highlight from 2019's Town Centre EP, hinted at simultaneously more abrasive and hooky grooves to come, Bright Green Field delivers on that promise without diminishing Squid's madness. —Max Freedman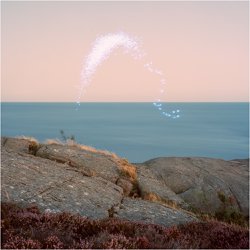 17. Cassandra Jenkins: An Overview on Phenomenal NatureThe second album from New York City-based songwriter Cassandra Jenkins revolves around the notion that "Nothing ever really disappears, it just changes shape," as the artist herself opines. These seven ambient folk songs find Jenkins tracing the very universe's through lines, considering the energy that animates our everyday lives and where it goes after we've moved on. "You're gone, you're everywhere," she sings on "Ambiguous Norway," a farewell to the late David Berman, who died in August 2019, just before Jenkins had been set to tour with him as part of his Purple Mountains project. Like human beings, An Overview on Phenomenal Nature overflows with nuance and an unknowable wonder, its instrumental alchemy blending restrained keys with jazzy horns and Jenkins' sing-spoken hypnotism—nowhere as bewitchingly as on album centerpiece "Hard Drive." On ambient closer "The Ramble," the album finally transcends language entirely, setting chirping birds alongside the music, humankind and (phenomenal) nature made one. —Scott Russell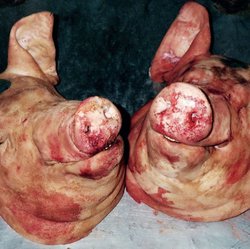 16. Armand Hammer & The Alchemist: HaramELUCID and billy woods, aka Armand Hammer, are a dynamic duo, capable of digging a knife into any subject they want and twisting it, capturing the pain and grotesque fascination with how it got to that point. Their new album Haram, produced by The Alchemist, is a disturbing and stunning thesis on irony and the failures of the big dogs. The paranoia never comes off as being wrapped in tinfoil, nor does the cultural analysis feel condescending. They have struck the perfect balance for an accessible Armand Hammer album without sacrificing the resonance of their message. —Jade Gomez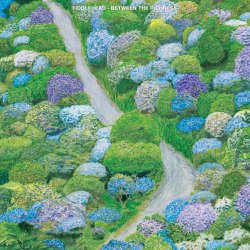 15. Fiddlehead: Between the RichnessOn both their records to date—2018's Springtime and Blind and this year's Between the Richness—Boston rockers Fiddlehead have delivered a potent combination of anthemic melody, hard-rock muscle and poignant lyricism; the band, featuring members of Have Heart, Basement and others, "blend post-hardcore punch with emo's openhearted catharsis," as we previously wrote in praise of standout single "Million Times." Between the Richness packs hard-won wisdom—vocalist Pat Flynn got married, had a son and marked the 10-year anniversary of his father's death, all between the band's two albums—into 25 minutes of explosive, deeply personal rock 'n' roll that manages to look back on life's peaks and valleys without ever taking its foot off the gas. —Scott Russell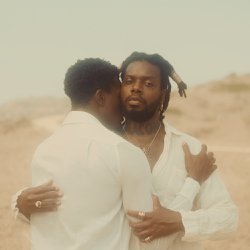 14. serpentwithfeet: DEACONOn DEACON, serpentwithfeet presents Black queer love and joy more as a series of little everyday moments than an all-consuming, mystical force. While vivid details and a Black queer foundation are nothing new for the Ty Dolla $ign and Björk collaborator—on "fragrant," from his 2018 debut LP soil, he recalled asking all of his ex's exes one by one to kiss him—the presence of unbridled joy and love on his sophomore album is a striking sea change. Where serpent mourned fizzling loves on soil and debut EP blisters, here, he hails the simple glories and everyday little moments of thriving Black queer romances. His perspective, though a stretch to read as some sort of overt or grand political statement, is a beaming needle in the ever-cluttered, often redundant haystack of romantic music. —Max Freedman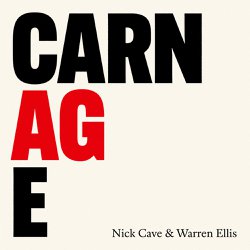 13. Nick Cave & Warren Ellis: CarnageFor such a literate person, Nick Cave does his new album with Warren Ellis a bit of a disservice by choosing to describe it as "a brutal but very beautiful record nested in a communal catastrophe." That is, of course, an accurate description of what this music is, but it doesn't really encompass everything Carnage can blossom into once it reaches the listener's ear. Part of what's made Cave and Ellis' voluminous body of work so beguiling is the way that primary-color descriptors like "brutal" and "beautiful" lose their meaning in the endless shades the two musicians have at their disposal. And to prime the audience to expect something that slots neatly into Cave's setup is to constrain an extraordinarily complex work of art. Regardless of how the COVID backstory makes the music relatable, the ambiguity here—both disorienting and rewarding—is one of Carnage's main selling points. —Saby Reyes-Kulkarni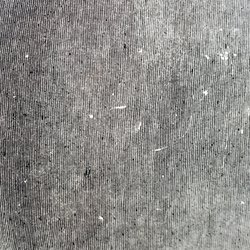 12. Low: HEY WHATAfter what sounds like a mechanical bull backfiring inside a hall of mirrors, Alan Sparhawk and Mimi Parker light the whole cow on fire and let it explode. On "White Horses," the opener of Low's 13th album HEY WHAT, Sparhawk's voice and guitars are among the loudest and clearest they've been across 13 albums spanning nearly three decades, with Parker's harmonies not far behind in heft and lucidity. If the ever-mercurial married duo (HEY WHAT is technically the first album Low created as a duo—Steve Garrington, their fourth bassist, departed last year) have long sounded listless and adrift amid myriad moments of personal and political uncertainty, HEY WHAT reimagines Low as a vehicle for powerhouse vocals, high-Richter-scale distortion and blink-and-you'll-miss-it percussion. The duo's recent fascination with 21st-century disconnection continues, but the bombast is louder and the tranquility is quieter, and in focusing on lucid melodies and unobscured fidelity, they've created their most visceral work yet. —Max Freedman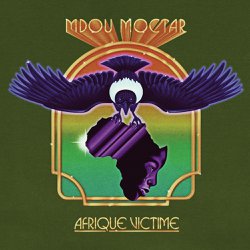 11. Mdou Moctar: Afrique VictimeIt's best to ignore the fact that Matador Records billed Afrique Victime as a cross between Van Halen, Black Flag and Black Uhuru. Mdou Moctar may be a Billy Gibbons fan, but those descriptors sell him short—not because it wouldn't be cool as hell to hear a Saharan shredder type emerge from the Sahel setting his fretboard on fire, but because Moctar isn't that player. As Afrique Victime makes abundantly clear, the real selling point here is how delightfully inviting and accessible he tends to be. Yes, there are blazing solos and squalls of feedback, such as on the extended lead section of the title track. Still, for all his chops, Moctar has a rare gift for fluidity, as he and rhythm/acoustic guitarist Ahmoudou Madassane meld assouf, rock, psych and jazz elements into a single stream under their fingertips. Moctar and the rest of the band—Madassane, drummer Souleymane Ibrahim and Brooklyn-based producer/bassist Michael Coltun, who would routinely go through a grueling 48-hour journey just to rehearse with the others—vary their approach from song to song with such impeccable grace that Afrique Victime never settles into one gear. Nevertheless, as a complete work, the album goes down in a single, 40-minute gulp as easily as a glass of cool (if spicy) iced tea that leaves you tingling with refreshment and leaves myriad flavors on the tongue long after the fact. —Saby Reyes-Kulkarni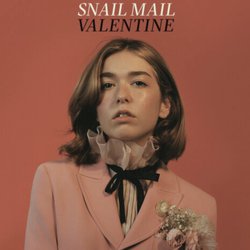 10. Snail Mail: Valentine"Referring to the process as the deepest level of catharsis and therapy I have ever experienced would be a huge understatement," Snail Mail's Lindsey Jordan said of making her new album. That healing comes packaged in a blend of blistering rock and pensive singer/songwriter product that isn't too far off from what we first heard of Jordan on Lush and even her Habit EP from 2016. The main difference on Valentine is Jordan's newfound vocal confidence: She has perfected her singing voice to match her musical maturity, making Valentine more like Lush's cool, assured older sister than simply a sequel. Undoubtedly one of the best songs of the year, the triumphant title/opening track, also the album's lead single, finds Jordan beyond frustration while yearning for the ex who dumped her, or maybe just someone out of reach. The song's grand scale works because it's so easy to believe Jordan is as desperate as she sounds. Breakups aren't just sad—they're rage-inducing. "So why'd you wanna erase me?" she hollers through the tears, before adding, "You won't believe what just two months do / I'm older now, believe me / I adore you." —Ellen Johnson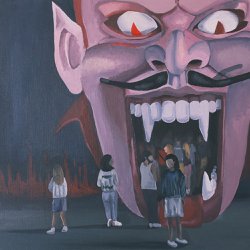 9. Spirit of the Beehive: ENTERTAINMENT, DEATHShapeshifting. If there's one descriptor for Philadelphia rockers Spirit of the Beehive, that's it, so we figured we'd get it out of the way early. Transformation surrounds their fourth album and Saddle Creek debut ENTERTAINMENT, DEATH, affecting the band itself—founding members Zack Schwartz and Rivka Ravede are now joined by Corey Wichlin—as well as their recording process and, of course, the music itself. While the band recorded their breakout 2018 album Hypnic Jerks in only a week, they took four months for ENTERTAINMENT, DEATH, self-recording and producing their most adventurous album yet. Just take "I SUCK THE DEVIL'S COCK," the record's near-seven-minute third single, which they describe as "our take on 'a day in the life'": The song begins as glitchy, drum machine-spiked jangle-psych, but quickly devolves into borderline ambient noise, eventually reconstituting itself as dreamy indie-pop with the oddest refracted textures. It, like all of ENTERTAINMENT, DEATH, is thrillingly unpredictable from moment to moment, and a mind-expanding exploration of the innumerable forms rock music can take. —Scott Russell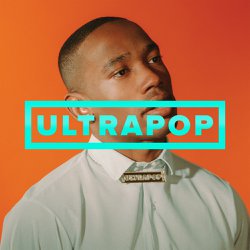 8. The Armed: ULTRAPOPEverything you read about The Armed's latest album ULTRAPOP will mention the mysterious nature of the Detroit-based band's true lineup. They'll cite made-up names and untrustworthy interviews, falsified press releases and photos featuring models standing in for whoever's behind such an uncommonly catchy and charismatic strain of hardcore punk. Here's what we do know: Whoever is pulling strings and pushing boundaries for The Armed is doing a hell of a job. What's most impressive about ULTRAPOP is not necessarily the killer riffs, the pummeling rhythms or the plentiful melodies, though all of those are consistently thrilling. What's most impressive is the way this band brings together different, disparate styles in a way that sounds seamless and natural and new, even if others have done it before. When The Armed announced ULTRAPOP last winter, de facto leader Dan Greene was quoted as saying the album "seeks, in earnest, to create a truly new listener experience. It is an open rebellion against the culture of expectation in 'heavy' music. It is a joyous, genderless, post-nihilist, anti-punk, razor-focused take on creating the most intense listener experience possible." With ULTRAPOP, they've done exactly that. Whoever "they" are. —Ben Salmon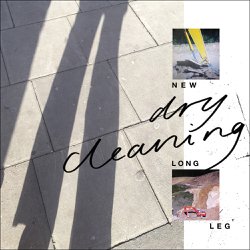 7. Dry Cleaning: New Long LegBritish quartet Dry Cleaning extract the profound from the mundane and the meaningful from the nonsensical. On "Viking Hair" from the band's 2019 EP Boundary Road Snacks and Drinks, frontperson Florence Shaw's everyday sexual fantasies stood in for the arbitrary guidelines determining acceptable and shameful desires; as she surreally rattled off "traditional fish bar, chicken and ribs, bus pass" and more on "Traditional Fish" from the band's other 2019 EP, Sweet Princess, she scorned the very idea of commerce. And she did it all in a bone-dry, comical sing-speak set to rollicking, if not straightforward, post-punk courtesy of guitarist Tom Dowse, bassist Lewis Maynard and drummer Nick Buxton. New Long Leg, Dry Cleaning's debut album (and first release for 4AD), is all of that and none of that. Shaw's semi-accidental revelations about the ridiculousness of being alive when we live in a society are sharper than ever, and her voice newly takes the tone of a psychic waking up from a 70-year nap. Dowse, Maynard and Buxton have massively upped their game, too: The EPs' post-punk foundation remains, but atop it come stomping glam riffs, dream-pop arpeggios and razor-sharp melodies that loosen Dry Cleaning's prior tension without entirely taming the mania. —Max Freedman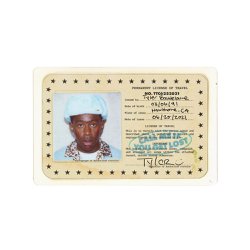 6. Tyler, the Creator: Call Me If You Get LostCall Me If You Get Lost doesn't strike the same emotional resonances as Tyler, the Creator's last two LPs, but it isn't meant to. When that piano and brass section pulsates behind Tyler on "RUNITUP," you might think of the lingering horror orchestras that engulfed Wolf. Or when his vocal delivery on "LEMONHEAD" rushes and thrashes, you're transported back to listening to a kid figuring himself out on Goblin. That's the crowning achievement of this record—the way it sharply reminds every listener that the early entries in an artist's discography are not parts of their past meant to be forgotten. For Tyler, the recklessness of his 20s did not leave him among the ruins of early-2010s hip-hop, but rather has helped make him a 30-year-old with a multi-million-dollar confidence and a Rolls Royce collection to flaunt—in an industry praying just to catch up. —Matt Mitchell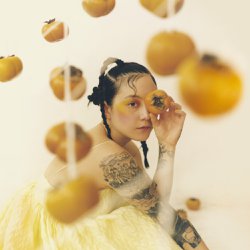 5. Japanese Breakfast: JubileeMichelle Zauner's third album as Japanese Breakfast finds her shedding the sadness and trauma of her past, embracing joy and celebrating Jubilee. Upon its announcement, Zauner said of her follow-up to 2017's Soft Sounds From Another Planet in a statement, "After spending the last five years writing about grief, I wanted our follow-up to be about joy. For me, a third record should feel bombastic and so I wanted to pull out all the stops for this one." The soaring, yet densely layered Jubilee lives up to that billing: Zauner's palette boasts more colors than ever—the yearning strings that conclude "Kokomo, IN," the regal horn outro on "Slide Tackle," the noise-rock crescendo of closer "Posing For Cars," so much more—and her new masterpiece is abundantly vivid as a result. —Scott Russell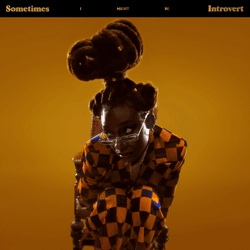 4. Little Simz: Sometimes I Might Be IntrovertWhile artists like Skepta and Dave have come to define the future sound of British rap, it's Little Simz who might very well leave the most lasting mark this year. Her single "I Love You, I Hate You" is one of the best all-around tracks of 2021. Produced by Inflo (who has had nothing short of a Midas touch on his work with SAULT, Michael Kiwanuka, Cleo Sol and Jungle), the song finds Simz sliding into each bar with dense lyricism that's just flat-out impressive on a pointed track about her maligned father; there's opening yourself up by being vulnerable and then there's this: "Never thought my parent would give me my first heartbreak (I hate you) / Anxiety givin' me irregular heart rate (I love you) / Used to avoid gettin' into how I really feel about this (I hate you) / Now I see how fickle life can be and so it can't wait (I love you) / Should've been the person there to hold me on my dark days (I hate you) / It's easier to stargaze and wish than be faced with this reality (I love you) / Is you a sperm donor or a dad to me?" There's emotional outpourings like this at every turn of Sometimes I Might Be Introvert, but it always sounds so grandiose. She's as confident on the mic as they come and you can feel the cold, hard gaze in her eyes when she's delivering lines like the one above. You vibe hard with how cool she is on "Woman," saying, "Brooklyn ladies, know you hustle on the daily / Innovatin' just like Donna Summer in the '80s." She's rapping for women, she's rapping for Black women, she's rapping for women all around the world, and she's rapping for people who can appreciate how the hip-hop art form is built for marginalized voices to rise up. There's broad appeal to her overall aesthetic, too, and now on her fourth album, Little Simz is poised to highlight the mighty British rap scene for good. —Adrian Spinelli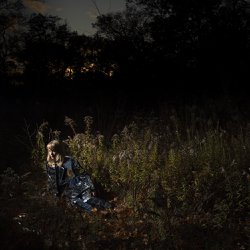 3. The Weather Station: IgnoranceIgnorance, the fifth and best album by The Weather Station, is the kind of album that arrives in the middle of an artist's discography and marks a clear, penetrating break with everything that came before it. Think The Dreaming, or Kaputt: abrupt stylistic leaps that subvert and explode whatever category the artist previously seemed to occupy. In The Weather Station's case, that category was folk music. For more than a decade, the Canadian band—led by singer and former child actor Tamara Lindeman—specialized in delicate indie-folk, rooted in fingerpicked guitars and light, rustling percussion. 2015's Loyalty and 2017's self-titled follow-up enlarged the band's sonic range and empathetic lyrics, but still operated within the folk tradition. Ignorance is a departure. More specifically, this album is a stunningly assured plunge into a sleek, buzzing jazz-pop wilderness. Lindeman's guiding impulse here is rhythm: interlocking polyrhythms ("Robber"), hi-hats that rattle and hiss like gently persistent metronomes ("Wear," "Separated"), even some outright four-on-the-floor beats, which spring to life on the sparkly disco-pop of "Parking Lot" and "Heart." And on "Atlantic," she's more expressive than ever, fitting a world of pathos and awe into the way she utters the mere words "My god." The song describes the feeling of marveling at natural beauty and yet being unable to let go of dread, unable to dismiss grim thoughts of what humans have done or will do to all that beauty. —Zach Schonfeld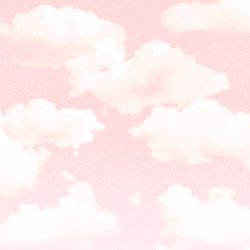 2. TURNSTILE: GLOW ONOne of the most conspicuous musical trends of 2021 has been quiet introspection. Across genres, artists have folded inward. Clairo relinquished the indie-pop of her 2019 debut in lieu of a softer style that evokes '70s singer/songwriters like Stevie Nicks. Vince Staples deserted his high-energy delivery (and producer Kenny Beats abandoned his frantic arrangements) for something more lo-fi and muted. Though records such as these are captivating in their own rights, it's also interesting to hear artists go against that current. That's exactly what the Baltimore-based hardcore band TURNSTILE have done on their latest album, GLOW ON. With production from Mike Elizondo (now Grammy-nominated for his work) and co-production from TURNSTILE's vocalist Brendan Yates, GLOW ON is the group's most fully realized work yet. They use the full-throttle blueprint of their sterling sophomore album, 2018's Time & Space, and expand upon it. GLOW ON puts TURNSTILE's sheer amount of ambition on display, and they deliver on that ambition with a record that widens their scope. Throughout its 15 tracks, their newly expanded sound never falters, and it sees them toying with fresh effects and textures while still maintaining their forceful approach. At the same time, TURNSTILE move forward without losing sight of what made them so intriguing to begin with. GLOW ON isn't just one of the best hardcore albums of the year; it's one of the best albums of the year in general. —Grant Sharples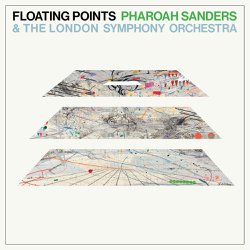 1. Floating Points, Pharoah Sanders & The London Symphony Orchestra: PromisesThis unlikely pairing of British electronic wiz Sam Shepherd, aka Floating Points, and free-jazz saxophone titan Pharoah Sanders is among the most revelatory match-ups in recent memory. On their long-simmering album Promises, which also features the cinematic swells of the London Symphony Orchestra, the musicians' collaborative energy proves as remarkably potent as it is improbable. Unfurling in one continuous, wordless composition split into nine movements, Promises sounds like a leap of creative faith, a cosmic communion that reaches across generations, genres and musical barriers to build something beautiful. When played without interruption and afforded the patience (and quality speakers) it demands, Promises is the kind of album that can rearrange the molecules in a room. It can imbue your drab apartment with a vast, cinematic weight. It can kill a party (this is admittedly speculative) in the best possible way. It can fill up the space while you wash dishes, put away laundry or water plants, infusing any mind-numbing household activity with a mist of supernatural yearning. Sanders, a "spiritual jazz" pioneer, is not a stranger to this transcendent approach to experimental jazz, but it's a pleasure to hear him still pushing himself forward, still seeking the unknown, more than half a century removed from Karma. There's a timeless quality to Promises, an inscrutable sense that the album could hail from 30 years in the past or 30 years into the future. Of course, that's what makes it a genuine intergenerational collaboration, this sense of time collapsing upon itself. It's in the empty space between these two vastly different generations, eras and creative disciplines that something remarkable unfolds. —Zach Schonfeld

---
Listen to Paste's Best Albums of 2021 playlist on Spotify here.