Watch the Touching Video for Beth Ditto's "We Could Run"
Image via UMG/YouTube
Music
Video
Beth Ditto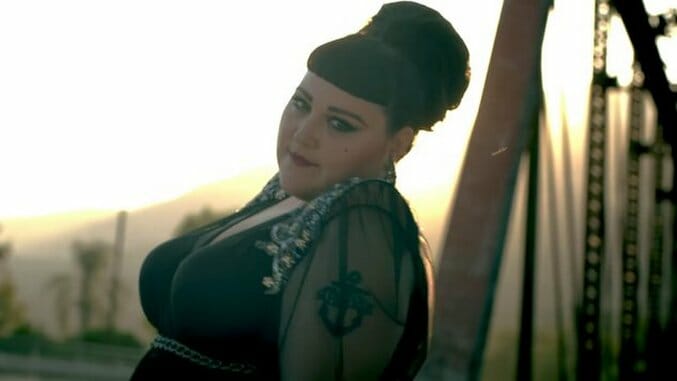 Beth Ditto has always done things unconventionally. Whether it's with her personal style or through her music, the former Gossip frontwoman never gives us something we'd expect or something we've seen before. In the video for the newest single from her debut solo album, Fake Sugar, Ditto trades in the typical boy-loves-girl trope in favor of a girl-loves-girl storyline.
Sonically, Ditto has described "We Could Run" as her "U2 song." It's larger-than-life, with her vocals booming over a rock instrumental. The video, directed by Mark Staubach, follows two young girls as they run away together, enjoying the limitlessness of freedom.
Watch "We Could Run" above, revisit our extensive June interview with Ditto here and read our review of Fake Sugar here. You can stream the album right here.