On Countless Branches, Bill Fay Quietly Ruminates on Life
New album is Fay's third in eight years after a four-decade break from public life
Music
Reviews
Bill Fay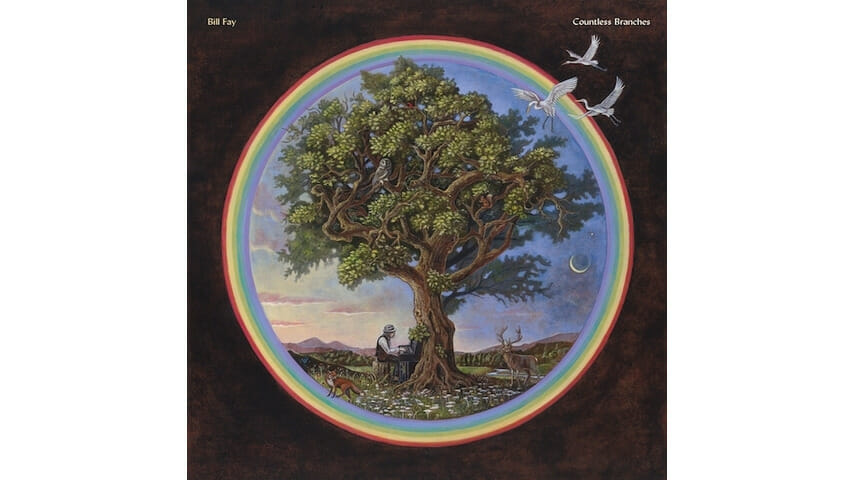 Just one minute into his new album Countless Branches, Bill Fay puts into words what increasingly seems to be an unavoidable truth about our current times: "I wanna turn my back on the forces from hell and feel my heels touch something real," he sings with extraordinary warmth and fragility, as a stark piano line ambles in the background. "This world ain't safe in human hands."
Now in his late 70s, Fay's wisdom is well-earned, even if we didn't always value it as such. The London-born singer/songwriter recorded and released two acclaimed albums in the early 1970s and then famously disappeared from public life after he was dropped from his label. He never stopped making music, however, and the past decade has seen a resurgence of interest in Fay's work, thanks to championing by indie faves like Wilco and The War on Drugs. Since 2012, he has released three new albums—as many as he put out the previous four decades combined.
The latest of these is called Countless Branches, and listening to it feels like sitting down and soaking in the stories of someone who has seen it all, written in a direct, uncomplicated and emotionally resonant way. But credit also goes to producer Joshua Henry, who decided to capture Fay the way he composes at home: voice, piano and not much else. It's a classic decision to stay out of the way of a master at work, and it pays off all over Countless Branches' 10 tracks.
"How Long, How Long," for example, features soft acoustic guitar played beautifully by Matt Deighton as Fay delivers a vocal melody with a lilting nursery rhyme quality. The title track finds Fay fusing Biblical allusion and natural beauty accompanied only by piano and Alex Eichenberger's tasteful cello. And on "Salt of the Earth," the piano is bolstered by keyboard tones that fade in and out and then start to distort ever so slightly in the song's final minute. After listening to Fay sing a hymn to the nobility of the common man, the effect of those keyboards feels positively church-like.
When the arrangements are expanded, they are done so with great care. Matt Armstrong's bass line sturdies "Time's Going Somewhere," while Noel Langley adds just eight notes of gentle trumpet playing to the middle of "Love Will Remain"—which doesn't sound like much, but boy does it stand out without overpowering its surroundings. Only one song, "Your Little Face," features the beat of a drum; coincidentally, it's also the least interesting tune on Countless Branches, though that has more to do with its aimless lyrics than the percussion.
The album's high points far outweigh its lows, however. The peak is "Filled With Wonder Once Again," a tune built around an acoustic guitar strum that's as heartening as its title might suggest. And the album ends on a high, too, with "One Life," a song that perfectly encapsulates Fay's breathtaking skill for saying so much with so few words. "One life, constantly changing, and beyond any kind of fathoming," he sings, his voice cracked and worn as a harmonium hums behind it. As much as any working musician, Bill Fay understands the unfathomable nature of life. Thank goodness he's sharing with us what he has learned along the way.