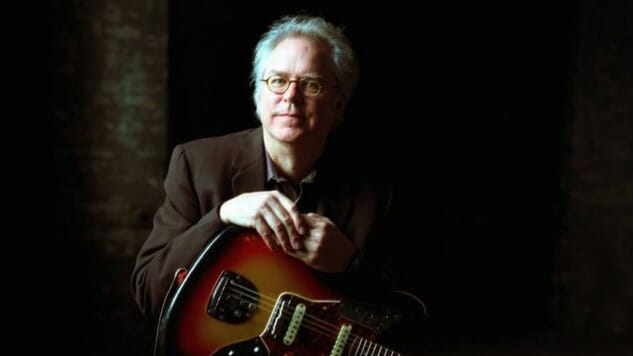 "I could put together the greatest rock and roll band you ever heard," Miles Davis boasted to Rolling Stone in 1969. This was during the early stages of the first jazz-rock movement, which Davis was launching with such albums as 1969's In a Silent Way and 1970's Bitches Brew. He was working from two main assumptions: one, that jazz players were much better musicians than rock musicians, and so, two, the jazzmen could make better rock music.
His first assumption was accurate, but his second was not, and that paradox hobbled jazz-rock fusion from the first. Davis led some of the greatest jazz bands of all time, and In a Silent Way and Bitches Brew were great jazz albums, but Davis never led a real rock band and never recorded a convincing rock album.
There were several reasons for this. First, you can never excel in any genre—whether it be rock, country or EDM—if you condescend to it. Second, while virtuosity is a crucial element in jazz; it's not in rock—or in its constituent elements of blues and country. Third, rock is not defined by technology. Adopting electric guitars and keyboards does not make your music rock.
But if virtuosity and technology are not crucial to rock, what is? Memes. Like all pop music, rock is at its best when it focuses all its emotion, energy and ideas into small bits of information that stick in the memory. Those bits may be a melodic hook, a groove, a guitar riff, a verbal description, a chorus catchphrase, a punch line or a vocal harmony. The quality of the meme depends on the density of feeling in a small piece of music that can be repeated without ever wearing out its welcome. Creating such compact statements is a very different talent than improvising a jazz solo. Not better or worse—just different.
And nothing creates density better than sticking words to music, and rock has it all over jazz in this area. With a few exceptions such as Bob Dorough, Patricia Barber and Gregory Porter, there has long been a shortage of strong lyricists in jazz, reinforcing a reliance on show tunes and instrumentals.
That's why Davis and his protégés such as Chick Corea, John McLaughlin and Wayne Shorter were never very successful at fusing rock and jazz, no matter how good they were at pioneering electrified jazz (two exceptions must be acknowledged: Herbie Hancock's funk grooves and Joe Zawinul's hummable R&B melodies). That's why much of the most interesting jazz-rock came from the rock side of the boundary. Steely Dan, Santana, Parliament-Funkadelic and Earth, Wind & Fire were able to fuse jazz harmonies and solos to pop-craft hooks.
But a new generation of jazz players has emerged with none of the old condescension. These younger jazzers view post-Beatles pop music—including rock, R&B, hip hop and Americana—with genuine admiration and affection, not as mere gimmicks to sucker in gullible audiences and pad the wallet. These younger players will not dash off a pop theme as a perfunctory, inconvenient stop on the way to their solos; they will dig into each musical element and try to add to its density. They are creating a newer, better kind of jazz-rock.
The SFJazz Collective, for example, has just released a terrific album, The Music of Michael Jackson & Original Compositions. Each member of this all-star, acoustic octet has arranged one Jackson song for the band and has composed one new original in Jackson's style. The results peel away the weirdness of Jackson's public persona to reveal the richness of the music created by the singer and his chief collaborator Quincy Jones, himself a former arranger for Count Basie.
Brad Mehldau has just released the album Blues and Ballads, which contains instrumental, piano-trio interpretations of songs by Paul McCartney and Jon Brion, and last fall released 10 Years Solo Live, which contains solo-instrumental versions of Radiohead, Jeff Buckley, Brian Wilson, Sufjan Stevens, Ray Davies and others. Mehldau never uses electric instruments nor vocals, and yet he achieves a true jazz-rock fusion by honoring the power of pop memes, using them as departure points for improvised jazz tangents but always drawn back to the gravitational force of these dense rock nuggets.
Bad Plus, another piano trio, has tackled songs recorded by Nirvana, Blondie, Black Sabbath, Pink Floyd, Flaming Lips and Abba, their fusion cemented by the give-and-take between hard-rock drummer Dave King and post-bop pianist Ethan Iverson. Sonny Rollins protégé Ron Holloway has become a frequent collaborator with Warren Haynes and Little Feat. Though Robert Glasper and Nicholas Payton get all the credit, the most interesting experiments fusing jazz and hip hop have come from trumpeter Christian Scott and a trio of pianists: Jason Moran, Matthew Shipp and Lafayette Gilchrist.
The most important figure in this new jazz-rock movement, though, is Bill Frisell. This guitarist made a decision early in his career to forego speed for emotional color. He used fewer notes, but the notes he did use were often unexpected, and he manipulated the length, shape and timbre of each one for maximum effect. This made it easy for him to play with less virtuosic singer/songwriters; he could play along at their deliberate tempos and with their simple chord changes without getting bored, because he was always tinkering with the melody and harmony to inject more feeling into already dense memes.
In the past Frisell has recorded with the likes of Elvis Costello, Paul Simon and Rickie Lee Jones; this year he has already appeared on impressive new albums from Lucinda Williams, Allen Toussaint, Bonnie Raitt and Carrie Rodriguez. Frisell's pliant, plangent guitar phrasing is so vocal-like that he can't be kept in the background; he often seems a wordless duet partner.
Such experiences are reflected in his own recordings. The latest, When You Wish Upon a Star, a reworking of memorable theme music and songs from such movies as To Kill a Mockingbird, Psycho, The Godfather and Pinocchio. Leading a quartet that includes Eyvind Kang on viola, Thomas Morgan on upright bass and Rudy Royston on drums, Frisell layers legato lines that resemble not only jazz at its most surprising but also chamber music at its most sumptuous and movie music at its moodiest.
On six numbers, the quartet is joined by Petra Haden—the daughter of jazz great Charlie Haden and a sometime member of the Decemberists, That Dog and the Haden Triplets. With a voice as understated and intuitive as Frisell's guitar, she extends a bridge between the concision of pop and the expansiveness of jazz.
But the year's best jazz-rock album—and one of the best in any year—is I Long To See You by Charles Lloyd & the Marvels. Lloyd may be 78, but this new quintet features Frisell and Greg Leisz in the chording-instrument role held down by Jason Moran in Lloyd's previous band. The two guitarists, who recently collaborated on Frisell's surf-jazz record, Guitar in the Space Age, Lucinda Williams' The Ghosts of Highway 20 and Frisell's John Lennon tribute All We Are Saying, have an almost telepathic rapport, with Frisell's plucked notes prodding and responding to Leisz's slide notes.
Lloyd's album begins with the tenor saxophonist blowing a wordless protest over the melody from Bob Dylan's "Masters of War." The two guitarists, bassist Reuben Rogers and drummer Eric Harland provide the kind of liquid support that allows the music to spark into anger or lapse into sorrow at a moment's notice. As much as it improvises, the band never loses contact with the melody and message of Dylan's original.
Another anti-war song, "Last Night I Had the Strangest Dream," recorded by the Weavers, Johnny Cash and Simon & Garfunkel, is given a new vocal by Willie Nelson, warbling with jazz-like elasticity in waltz time. Norah Jones provides the vocal on "You Are So Beautiful," made famous by Joe Cocker. But even on the album's eight instrumentals, the inventions by Frisell, Leisz and Lloyd resemble the human voice so much that lyrics are strongly implied, especially on Lloyd's rearrangements of four traditional folk songs: "Shenandoah," "All My Trials," "La Llorona" and "Abide with Me."
The mood always lifts when Lloyd switches from sax to flute and becomes a pied piper inviting the listener to a happier place beyond the next hill. This is especially obvious on "Sombrero Sam," the irresistible Lloyd composition that highlighted his breakthrough 1966 album Dream Weaver, the first to feature his legendary quartet with Keith Jarrett, Cecil McBee and Jack DeJohnette.
It's a reminder that Lloyd led a different kind of jazz-rock fusion in the late '60s when he became the first jazz artist to headline at the Fillmore West. Soon he was sharing bills with the Jimi Hendrix Experience, the Grateful Dead and Cream and recording with the Byrds and Beach Boys. He didn't rely on amplifiers or far-out solos to lure rock fans into jazz improvisation; he relied on a deep appreciation of pop's concentrated emotion. In retrospect, his jazz-rock breakthrough has proven more fruitful than Davis'.