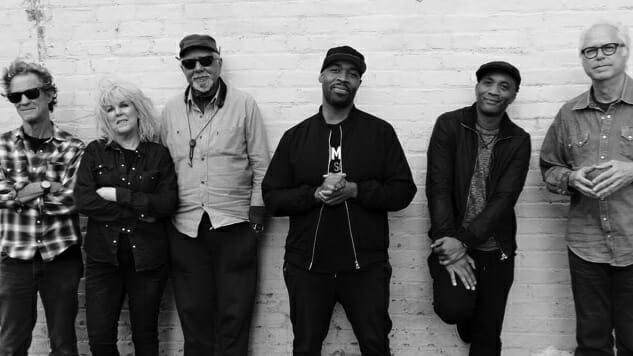 The first rock 'n' roll records were a kind of hopped-up blues, and the same is usually true of the best rock 'n' roll records today. Whether it was young white kids such as Elvis Presley and Jerry Lee Lewis following the example of Howlin' Wolf and Ike Turner at Sun Records in Memphis or young black kids like Chuck Berry and Bo Diddley following the example of Wolf and Muddy Waters at Chess Records in Chicago, rock 'n' roll worked best when it combined the working-class fundamentals of the blues with the upwardly mobile ambitions of refusing all limitations.
Ever since, the challenge has always been the same: How do you hold on to those roots, while stretching for new possibilities? Bob Dylan reached for new verbal possibilities and Paul McCartney for new harmonic possibilities, but they never lost contact with the blues, and that's why their music endures. Those who stretched too far and lost that blues connection (Phil Ochs, Tim Buckley, Pink Floyd, the Moody Blues) have proven less enduring. The 2018 albums that are most likely to be remembered in 30 years are those that find ways of duplicating that Dylan/McCartney trick of combining the oldest basics of American music with something new and personal.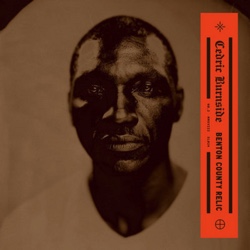 10. Cedric Burnside: Benton County Relic
Cedric was the grandson and drummer for R.L. Burnside until that Mississippi blues giant died in 2005. Like his friends in the North Mississippi Allstars, Cedric knows how to stay inside the hypnotic grooves, stabbing guitars and droning two-chord vamps of the Mississippi Hill Country without diluting its power with needless "improvements." As both a singer and rhythm master, Cedric is always locked in and never fussy. For this album he has written the kind of catchy new songs this most African of American musics needs if it is to survive the death of his grandfather and Junior Kimbrough.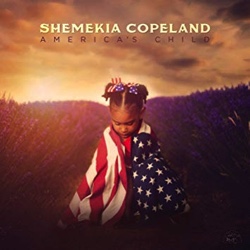 9. Shemekia Copeland: America's Child
Shemekia is the daughter of Texas blues legend Johnny Copeland, and she launched her career by crafting a northern-soul version of her daddy's music. On her last two albums, however, she has applied that big-lunged, big-funk blues sound to some of the best songwriters in Nashville. On this album, she fleshes out the possibilities of songs by Mary Gauthier, John Prine, Oliver Wood and Kevin Gordon. This is the best of both worlds: terrific literary songwriting coupled with a tradition older than any college curriculum.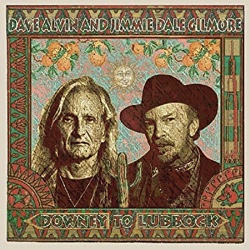 8. Dave Alvin & Jimmie Dale Gilmore: Downey to Lubbock
The title track from this album makes the connection between the SoCal blue-collar town of Downey where the Blasters' Alvin grew up to the West Texas cotton town of Lubbock where the Flatlanders grew up. The I-10 interstate that links the two never gets far from the Mexican border, and it pulls together two kinds of blues: the troubadour blues of Texas's Lightnin' Hopkins and the jump blues of California's Johnny Otis. When Alvin and Gilmore hit the road as a duo act, they soon discovered the blues were the glue they needed, and they were soon convinced that their different takes on a shared music were too good not to record. They were right. The roughened texture of Alvin's baritone and the purity of Gilmore's tenor complement each other perfectly.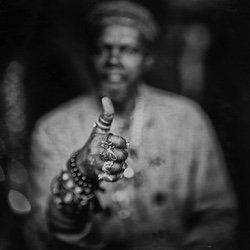 7. Lonnie Holley: Mith
This may well be the closest thing we'll ever get to a sequel to Van Morrison's Astral Weeks. Like the Irishman's masterpiece, this one involves a big-throated singer working the same blues phrases over and over again, insistently looking for another way to handle the same words in free-form fashion over jazz musicians and chamber-music reverie. In this case, however, the vocalist is an Alabama outsider artist collected by museums and acclaimed for his visionary refashionings of found objects. He achieves a similar effect with these intuitive musical performances, reflecting America's racial tensions back on itself as if beamed from outer space by Holley's fellow Birminghaman Sun Ra.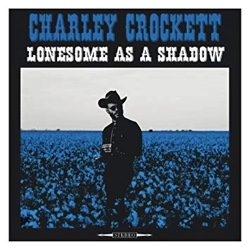 6. Charley Crockett: Lonesome as a Shadow
The Gulf Coast of Texas is a steaming gumbo of musical mixtures and inventions—blues, honky-tonk, R&B, gospel, Tex-Mex and New Orleans second line. No one covers that waterfront better than Charley Crockett, a former street busker from the Rio Grande Valley who has blossomed into an impressive songwriter on this album. Sometimes he's channeling Lefty Frizzell on steel-driven two steps; sometimes he's channeling Bobby Blue Bland on horn-fueled ballads; sometimes he's mashing the two together into the soundtrack for a dance party without racial or historical limitations. With a gliding, knifing tenor and a well-oiled machine of a band, he's the real thing.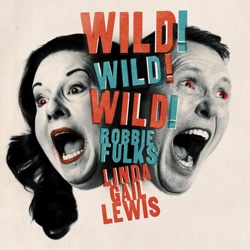 5. Robbie Fulks & Linda Gail Lewis: Wild! Wild! Wild!
Jerry Lee Lewis was always at his best when he got hold of great songs, especially those by Otis Blackwell: "Great Balls of Fire," "Breathless" and "Let's Talk About Us." Linda Gail Lewis can pound the piano and belt out the blues nearly as compellingly as her older brother, but she needs good material too. On this album, she gets Blackwell-caliber songs from Americana hero Fulks. There's a giddiness to this album, an exuberant sense of humor that comes from the ultimate freedom: the cutting loose from all worries and constraints. Fulks liberates Lewis from the burdens of history, and she gives him the history he never had.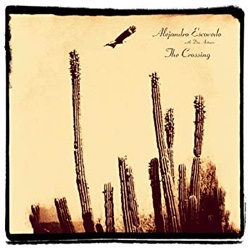 4. Alejandro Escovedo & Don Antonio: The Crossing
Escovedo's notion of roots is the Stooges/Velvets/Mott the Hoople punk of his youth and the Mexican folk songs of his parents' youth. His most memorable recordings have always found new ways to connect the two, and on this album, one of his best, he does it again by teaming up with Don Antonio, an instrumental garage-rock band from Italy. The collaborators invented a story of two twentysomethings—one from Mexico and one from Italy—who meet in Galveston and team up for a car ride across the American Southwest in search of punk rock, beat poetry, desert landscapes and Latin food. That journey is traced in both slam-bang fast songs and achingly slow songs that capture both the parallel arrivals of foreigners into America and of teenagers into adulthood.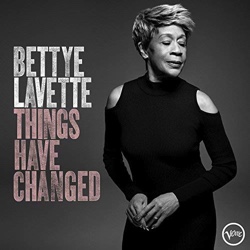 3. Bettye LaVette: Things Have Changed
Dylan drew from many wells for his songs, but one of the primary sources was the blues, as his nods to Charley Patton, Blind Willie McTell and Blind Lemon Jefferson attest. And it's through the blues that legendary rhythm & blues singer LaVette connected to a dozen Dylan compositions—most of them deep album cuts—for this disc. LaVette comes out of Detroit's northern soul scene, and she approaches Dylan as if he were just another songwriter on Berry Gordy's payroll at Motown. These songs pull LaVette back to the Mississippi Delta, however, back where John Lee Hooker and so many Detroiters came from, and she pulls them up north to a streetwise perspective. In the process, she roughs up the songs, funks them up, until they take on whole new personalities.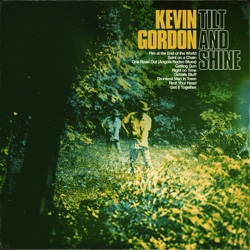 2. Kevin Gordon: Tilt & Shine
Gordon hails from the same rural patch of Louisiana as Jerry Lee Lewis, and he plays a similar brand of unbridled rockabilly rooted in the state's swampy blues. Gordon, though, attended the University of Iowa's Writing Workshop as a poet, and he adds a verbal edge to his songs. North Louisiana supplies not just the sound of this music but often the subject matter as well: the anarchistic kicks and spooky loneliness of those small town and those straight-as-a-ruler highway across the rich, empty farmland. The blues set the mood and the poetry fills in the details.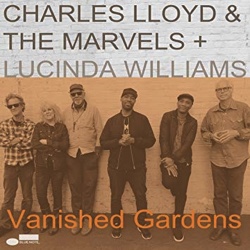 1. Charles Lloyd & the Marvels + Lucinda Williams: Vanished Gardens
Before he became a Fillmore-headlining jazz star in the '60s, saxophonist Lloyd played in Howlin' Wolf's band. Before she became one of Dylan's most obvious heirs in the '80s, Williams got started by covering blues standards by Robert Johnson and Memphis Minnie. Those early apprenticeships enabled Lloyd and Williams to pull off the year's most audacious album: a long overdue integration of Dylan's innovations in the '60s with John Coltrane's innovations in the same decade. Williams's moaning vocals lend language to the instrumentalists' improvisations, and their musical inventions trace the implications of her literary forays. A landmark achievement.

Honorable Mentions: Bottle Rockets: Bit Logic, Lucero: Among the Ghosts, David Davis & the Warrior River Boys: Didn't He Ramble: Songs of Charlie Poole, The Wood Brothers: One Drop of Truth, Roosevelt Collier: Exit 16, Sam Lewis: Loversity, The Claudettes: Dance Scandal at the Gymnasium, Chris Smither: Call Me Lucky, The War and Treaty: Healing Tide