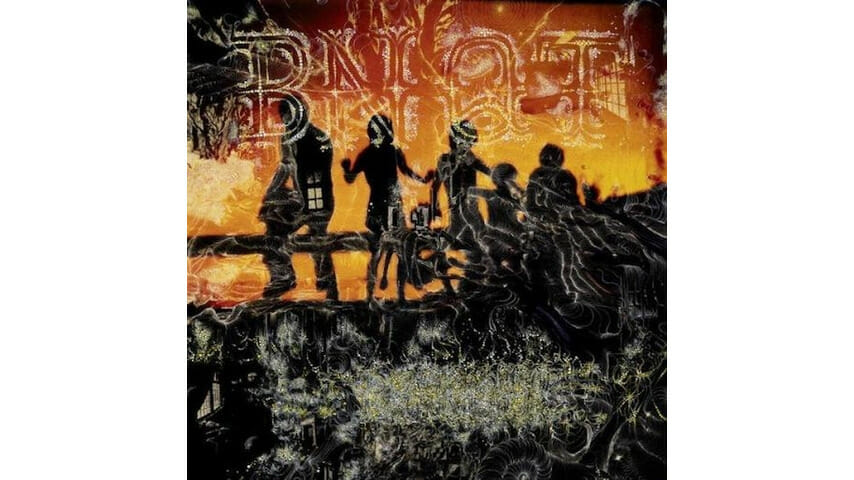 Don't call BNQT a supergroup, exactly. Although their brightest lights have dimmed precipitously over the past decade, any assemblage boasting the front men for Band of Horses (Ben Bridwell), Franz Ferdinand (Alex Kapranos), Travis (Fran Healy), and Grandaddy (Jason Lytle) still features starpower aplenty. But the exact nature of their involvement falls somewhat short of even the "poor man's Traveling Wilburys" status claimed by Midlake guitarist/BNQT founder Eric Pulido. Following the departure of his day band's lead singer, Pulido dreamt up the notion of enlisting past tourmates for a baroque pop project recorded in his Texas studio with backing by his indie folk troupe's remaining members. The resulting song cycle ends up something more than merely a celeb-studded Midlake album, but also leaves little evidence the starting five have ever ever met.
Moreover, since each frontman grabs two tracks while his ostensible teammates busy themselves elsewhere, this particular meta-collective never bothers pretending it formed as the logical culmination of a shared muse. If anything, the proper comparison would be one of those jerry-rigged comic book team ups featuring second-tier heroes shoehorned under the same banner.
For all the lush arrangements and precision of craft our singer/songwriters bring to bear upon their tunes, there's still something profoundly inessential about the project from release date—some two years after recordings were finished—to a moniker unprettily reduced from "Banquet." (Leaving aside the ever-so-slightly dated futurism of absent vowels, the suggested pronunciation feels no less awkward than a dozen other alternatives: Been Quiet? Bean Quota?) The overriding sensibility best resembles a mutually beneficial exercise in artful whimsy commissioned by an enlightened booster.
Though there's no unifying concept beyond approximating the lesser stage of the Reading Festival ca. 2006, the toll of advancing years does seem a key concern. (Kapranos' arch-psych Donovan pastiche "Hey Banana" a singular exception) Album opener "Restart" launches Pulido into a prowling, swaggering, Bronski-beatdown that swells toward an elegy for failing long-term relationships. Celebrating the same across the creepily joyous AOR undercarriage of "Unlikely Force," Bridwell doubles down upon alliterative caprice ("Out with the birds and a bottle in the bar/I made a beeline for the boondocks"). Meanwhile, Lytle's "100 Million Miles" starts off on a cheekily-lurching vehicular metaphor ("Your Kelly Blue book called/And everyone's appalled") that barely distracts from gorgeous roundabouts of luxe-pop majesty.
At its best, the collection unfurls a succession of sugared, shimmering, time-swept confections seemingly torn from an alternate-universe '70s AM playlist, and even those relatively throwaway numbers boast a masterful leftfield popcraft whose flawless form never masks the profound eccentricities bleeding through each track. Though certain similarities of sound may be unavoidable when like minded contemporaries deploy weaponized hooks via the same Laurel Canyon-steeped instrumental backdrop, the artists lovingly indulge their own stylistic quirks for distinctly different effects. Given the variety of approaches employed within, just about everyone scrolling through these 11 tracks should find an addled anthem easy to love…even as the album itself remains frustratingly difficult to like.