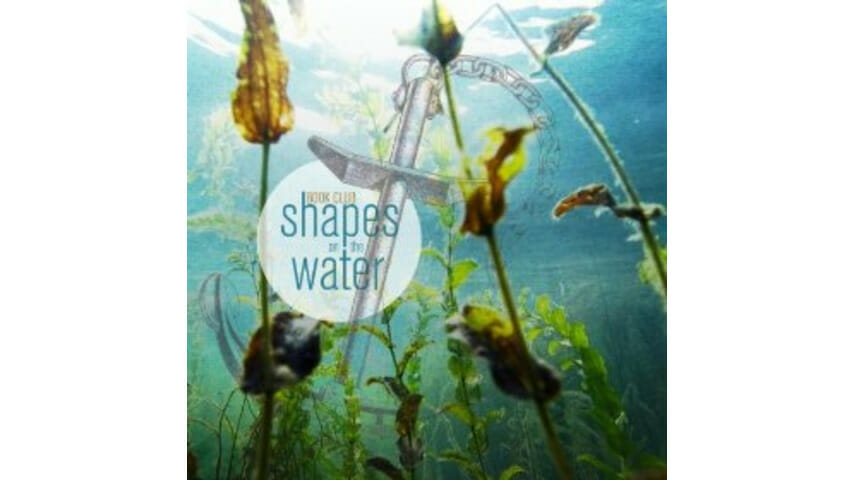 With seven different facets composing Atlanta-based indie-folk group Book Club, the talent is extremely layered and widespread. With more than enough opportunities for standout moments and noteworthy instances, Book Club opts more for a comprehensive and wholly encompassing sound that, while enjoyable, occasionally threatens to shroud individuality.
Shapes On The Water is an EP that demonstrates this fact, with five tracks that blend together into a unifying collection of songs that ultimately end up somewhat indiscernible from one another. Consisting of three studio and two live recordings, Shapes On The Water ultimately makes for an auditory experience that challenges its listener to find, or perhaps make, particularly memorable moments.
The EP bookends with "Oh! You Lied," one studio and one live recorded version, both of which are lighthearted-sounding tunes that simply and beautifully float by. While unapologetically easygoing upon first listen, the track's lyrics—as you might discern from the title—reveal a darker, emotional tale of deceit.
"Love Like Parachutes" certainly embodies the EP's highpoint, an achingly slow ballad that sways back and forth with the beat. Featuring a haunting duality between vocalists, the track as a whole leaves a lasting impression for the ease at which the band delivers it.
With Shapes On The Water, Book Club does not seem to be necessarily breaking any new ground, but rather honing a careful sound that builds upon the very deep foundations of the band.