Listen to Julian Baker, Phoebe Bridgers & Lucy Dacus Back Together with 3 New boygenius Songs & a New Album
Photo by Matt Grubb
Music
News
Boygenius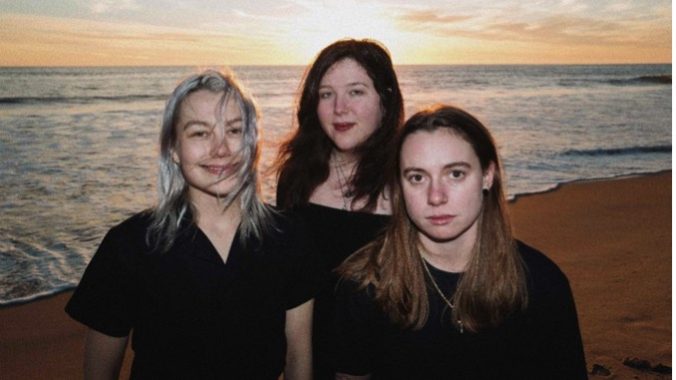 Back in 2018 a trio of beloved singer/songwriters announced a new supergroup. Julien Baker, Phoebe Bridgers and Lucy Dacus had united to become boygenius, releasing a self-titled six-song collection that Paste named that year's best EP, saying, "Bridgers, Baker and Dacus pack a novel's worth of narrative and as many masterful melodies (not to mention harmonies) into just 21 minutes that will leave you feeling as if you've had the wind knocked right out of you."
If we complained that it's only (forgivable) flaw was that it was too short, the trio has just announced it'll be righting that wrong with a full-length album, the record, coming out March 31 on Interscope Records.
The album was produced by Baker, Bridgers and Dacus, along with Catherine Marks, and recorded at Shangri-la Studios in Malibu, Calif., over a month of 10-hour days of writing and re-writing and recording an unfathomable number of guitar parts.
The album announcement comes with the release of the first three singles, the first new music from the band since they shared demos from the EP in 2020 to raise money for their respective local charities, Downtown Women's Center of Los Angeles, OUTMemphis, and Mutual Aid Distribution Richmond.
Baker wrote "$20," the hardest-hitting of the trio of new tracks, a celebration, she says, of "Sick Riffs." "In another life we were arsonists," she sings, as they all seem to set virtual fire to their instruments. It's a joy to hear boygenius turn it up to 11 as the song crescendos with a chorus of singing and shouting and shredding and beating holes into the drums. This is the band at its most Arena Rock.
"Emily I'm Sorry," on the other hand is a lovely Bridgers-penned ballad. She sent a demo of it to Baker and Dacus a week after her sophomore album Punisher came out, asking them if they were interested in reforming boygenius. The harmonies and counter-singing on the chorus are a wonderful reminder of why we loved this particular supergroup. The three friends complement each other so well, adding a musical complexity to the most straight-forward songs.
Dacus wrote and takes lead on the final track released today, "True Blue." She says in today's release, "I find comfort in knowing that I'm going to know you two a long time, and get to see the different iterations of the person you are." And that comes through in this song: "I can't hide from you like I hide from myself," she sings. "I remember who I am when I'm with you / Your love is tough, your love is tried and true blue." The care and craft of a month in the studio comes through beautifully in soaring anthem built on top of atmospheric guitar that gives weight to the sisterly love she celebrates.
boygenius is sure to play these new tracks and others from the record at this year's Coachella, where they'll perform both weekends.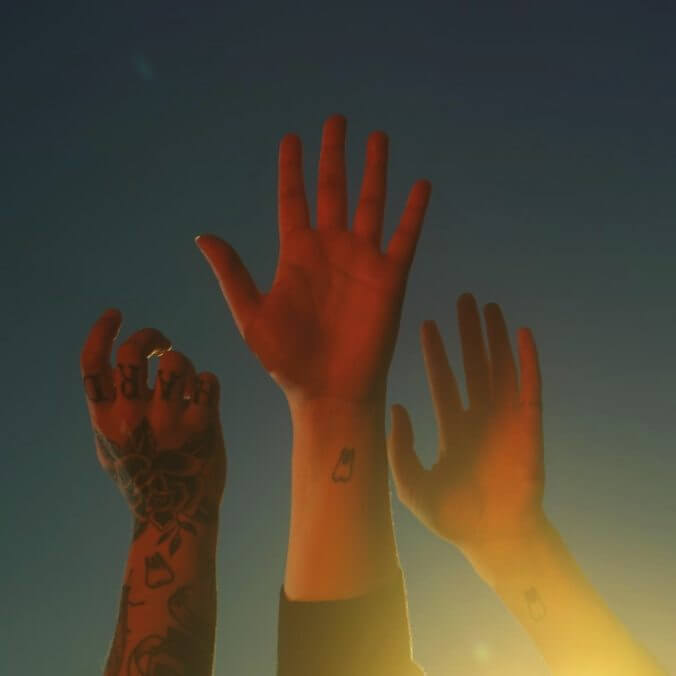 Full track list for the record:
Without You Without Them
$20
Emily I'm Sorry
True Blue
Cool About It
Not Strong Enough
Revolution 0
Leonard Cohen
Satanist
We're In Love
Anti-Curse
Letter To An Old Poet