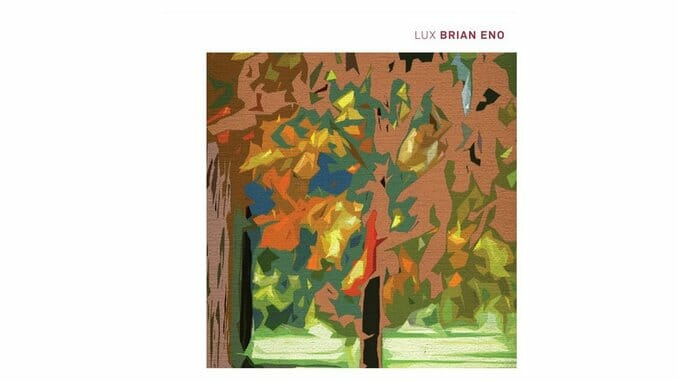 Brian Eno's ambient touches can be heard in his own work as well as the numerous records he's produced for Talking Heads, U2 and Devo. In those four decades Eno has also squeezed in a handful of works where the ambience is the album. They're the type of records that are best experienced through a pair of headphones and paired with your substance of choice.
Eno's latest ambient opus, LUX, clocks in at a lengthy hour and 15 minutes. And despite it being made up of 12 sections, it's not chopped into separate tracks—which gives the impression of Eno telling you to buckle up and stay for the ride. And good on him for that. LUX was made originally for an art exhibit in Italy. Sure, it's beautiful on its own, but without any visuals (that is unless you create your own), LUX meanders while the listener potentially zones in and out.
The composition begins with a single keyboard line that slowly morphs with additional layers of synth. It's not until the 10-minute mark that the mood changes—slightly. For me, the duration of LUX gives the feeling of weightlessness. To you it might be the perfect prescription for falling asleep. Maybe it's a stately drug trip for someone else. Needless to say, Eno knows what he's doing. It's up to us to do the rest.