Brian Wilson Postpones Tour Due to Mental Health Concerns
Photo by Daniel Knighton/Getty
Music
News
Brian Wilson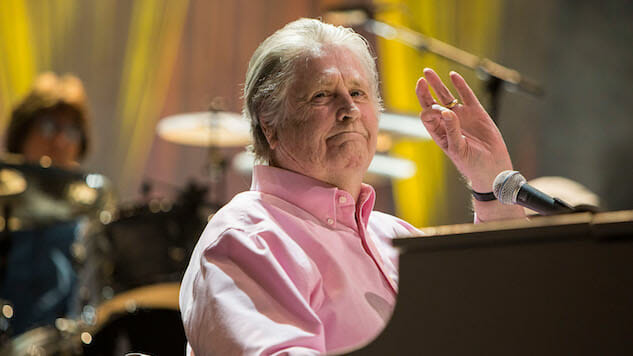 Brian Wilson has postponed his upcoming June tour dates to focus on his mental health.
In a statement published on his website, the musician and Beach Boys co-founder writes that his fight with mental illness is "no secret," and despite being excited to perform, it "crept back and I've been struggling with stuff in my head and saying things I don't mean and I don't know why."
Wilson also stated that he will be taking the time to rest, recover and work with his doctors to fight it, writing: "The music and my fans keep me going and I know this will be something I can overcome."
Wilson was set to embark on 11-stop tour during June to round out the last of his Pet Sounds 50th Anniversary World Tour, which began in 2016 and marks the musician's final performances of the album.
No further details of the tour's rescheduling have been released. As of his initial announcement, Wilson's upcoming tour with The Zombies has not been affected by the news.
Check out Paste's list of the eight best Beach Boys albums here and Wilson's 2008 performance of "Do It Again" from the Paste archives below.