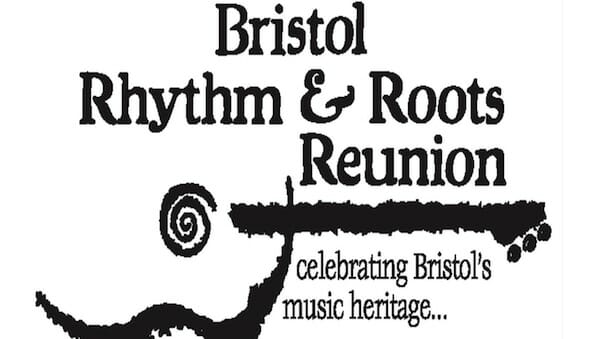 American music has been indelibly altered by big cities such as New Orleans, Memphis, Chicago, New York, Nashville and Los Angeles. But small cities have also left their mark. Studios in towns such as Muscle Shoals, Alabama; Clovis, New Mexico; Beaumont, Texas; Lafayette, Louisiana; and Macon, Georgia, have all created distinctive, influential sounds. But few small cities have done more to change American music than Bristol on the Tennessee/Virginia border.
Last weekend you could walk down the middle of State Street in Bristol because the road was closed for the terrific annual festival, the Bristol Rhythm & Roots Reunion. If you were walking eastward, your right shoulder would be in Tennessee and your left in Virginia. Straight ahead would be the State Street Stage, where Dale Watson had sauntered out during Billy Joe Shaver's set. The two men bantered good naturedly about their two different songs about Shaver's shooting of a man in Waco in self-defense.
Just south of Shaver's stage was a historic marker designating the site of the Taylor-Christian Hat Company, the warehouse where Victor Records' Ralph Peer had set up his portable recording equipment to record local artists between July 25 and August 5, 1927. Among the artists making their first-ever recordings were Jimmie Rodgers and the Carter Family, the acts that can fairly be said to have launched the modern era of country music.
The warehouse burned down in the 1970s, but a month and a half ago the Birthplace of Country Music Museum opened in Bristol, a belated acknowledgement of the town's biggest historical event. Though it is short on actual artifacts, the museum tells the story of those momentous two weeks in 1927 through sophisticated, interactive multi-media stands.
Not only can you put on headphones and listen to many of the original recordings while reading the lyrics and credits, but you can also remix the songs using tracks recorded recently by local musicians. You can listen to the Tenneva Ramblers' 1927 version of "The Longest Train I Ever Saw," and then hear Leadbelly's 1944 version (retitled "In the Pines") and then Nirvana's 1994 version (retitled "Where Did You Sleep Last Night?").
The state border that runs through the middle of town is actually the reason for Bristol's fame—for nearly a century, the northern and southern lines didn't connect, forcing passengers to get out and walk to the other depot. To serve those pedestrians, hotels, restaurants, nightclubs, bars and brothels sprang up in town, which became a magnet for hospitality workers, including musicians. Recruited from regional farms, these young workers were metaphorically transplanted from the 19th century to the 20th when they moved to this railroad hub.
"The town's motto wasn't 'Welcome to Bristol,'" says the museum's director Jessica Turner. "The motto was 'Push!' This was a busy, progressive railroad town eager to be moving forward."
The museum makes clear that the Bristol Sessions were not about preserving the old but creating the new. An audio recording has Peer explaining that he took the train from New York to Bristol in search of "the new stuff" that the other record companies didn't have yet. Though the songs of Rodgers and the Carters were based on old hymns, ballads and fiddle tunes, Rodgers and A.P. Carter had radically rearranged that material to condense it into compact, hook-laden, three-minute pop songs of a kind never heard before.
It's a tremendous challenge to create such a museum in 2014, long after collectors have scooped up the most valuable artifacts. The Birthplace of Country Music Museum has no original instruments or clothes from the 1927 sessions. It tries to compensate with multi-media displays of a standard that allows it to be a Smithsonian Affiliate museum. One of the best is a documentary film of contemporary string-band pickers recreating the original arrangements from 1927 and explaining what each instrument and voice was doing.
"It's difficult to find original instruments from the 1927 sessions," acknowledges Turner, "but we will be a collecting museum. We've only been open six weeks, but now that we are open, people are finding us who can help us tell our story."
Those people include the Carter Family's grandchildren and great-grandchildren, who donated items for the museum's first temporary exhibit: "The Carter Family: Lives & Legacy," which is on display through February 28, 2015. It includes a large, nicely illustrated family tree, A.P.'s 1936 Martin guitar that he played on the group's broadcasts from Mexico, Maybelle's pink stage dress edged in costume jewelry, and June Carter's boots and cape.
The museum's biggest asset in its infancy is its geography, claims Turner. You can see all the exhibits about Bristol's atmosphere in 1927 and then walk outside and see many of the same streets and buildings in 2014. Last weekend those streets and buildings were filled with 21 different stages, all within easy walking distance of the museum.
The big headliners for this year's festival were Emmylou Harris and Jeff Tweedy. But a wide range of roots-music performers were on hand: old-time musicians such as Frank Fairfield, bluesmen like Jarekus Singleton, country outlaws such as Ray Wylie Hubbard, bluegrass bands like Balsam Range and rock'n'rollers such as J. Roddy Walston & the Business.
My favorite set of the weekend was delivered by 21-year-old Parker Millsap. The young Oklahoman had already released one of the year's best albums, "Parker Millsap," in February, but he is evolving so quickly that his live performances of the record's songs easily outstripped the studio versions. Wearing a pearl-snap work shirt with the sleeves rolled up, the boyish-faced singer threw himself into the songs with the reckless abandon that comes only from hard-won confidence.
Backed by fiddler Daniel Foulks and upright bassist Michael Rose, Millsap gave the fast songs a hot, string-band snap and the slow songs a plush bed of harmony. Many of the songs dealt with his ambivalent emotions about the devoutly Protestant family he came from. Even if he had to leave those constricting circumstances, he can't deny the influence of church music and morality. When he addressed that family in "Forgive Me" Sunday, he sang with a gospel-soul edge that made the religious references and conflicted feelings far sharper and more dangerous than the album version.
As I watched Millsap from a banquet table at stage left, I chowed down on some fried chicken, collard greens and cornbread from Eatz, the nearby terrific soul food restaurant. Flanking the stage's other side was a century-old brick building that Jimmie Rodgers might have visited. There was no other place I would have rather been at that moment.