CHAI's Music Video for Their New Single "CHOOSE GO!" Shines with Unbeatable Optimism
Photos courtesy of CHAI
Music
News
CHAI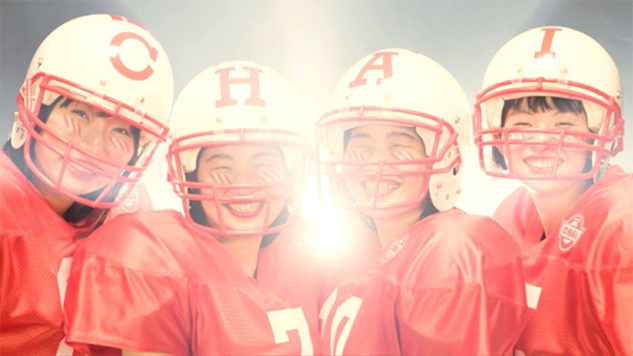 Japanese pop-punk outfit CHAI have shared the music video for "CHOOSE GO!," the latest single released off their sophomore record PUNK. The track explodes with the same infectious energy packed into previously released songs "Fashionista" and "GREAT JOB," adding an extra layer of sugary-sweet optimism.
The video, directed by Japan-based creative collective Team Mikansei, is a fever dream of high school activities and subverted expectations, with the four piece dressed as cheerleaders taking up baseball and football players slicing bread. In a statement on the video, CHAI say:
Cheerleaders, who are usually known for cheering for athletes on the sideline, now become the actual athletes and are shown as baseball players! It's the evolution of what is already in existence like sports or cheerleaders to then what would be considered non-existent or fantasy like cheerleaders turned into baseball players and barbies tossed instead of footballs by football players, which makes this music video so cool! CHOOSE GO! CHOOSE FREEDOM!
These punk rockers with hearts of gold are goofing off, but they're also showing us that unabashedly "choosing go" is the best way to reach our full potential. It's a message reflected in the relentlessly upbeat lyrics, translated courtesy of the video's YouTube description:
By all means, I'm going to try!
Starting from things I've never done before, I will try it all!
Because in the midst of being lost,
You end up forgetting what you wanted to initially do!
You fail, you get really embarrassed, you laugh about it, and then you try it again! That's the best part!
To become who I want to be, I'll always continue to CHOOSE GO!
That's the type of song this is!
PUNK, the group's follow-up to their debut album PINK, is out on March 15 via Burger Records. Watch the video for "CHOOSE GO!" below and further down, explore CHAI's album art, and upcoming North American tour dates.
PUNK Album Art: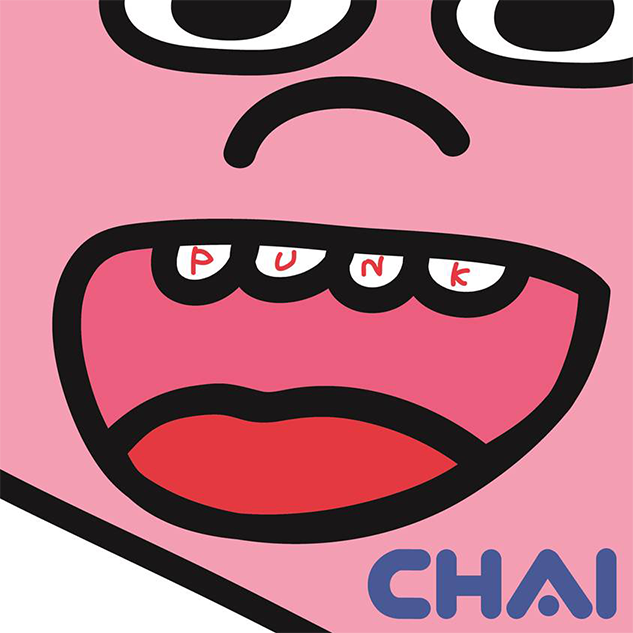 CHAI Tour Dates:
March
13—16 — Austin, Texas @ SXSW
18 — Washington, D.C. @ Union Stage
19 — Brooklyn, N.Y. @ Market Hotel
20 — Toronto, Ont. @ The Velvet Underground
22-23 — Boise, Idaho @ Treefort Music Festival
25 — Los Angeles, Calif. @ The Moroccan Lounge
27 — San Francisco, Calif. @ Rickshaw Stop
29 — Seattle, Wash. @ The Vera Project
30 — Portland, Ore. @ Holocene