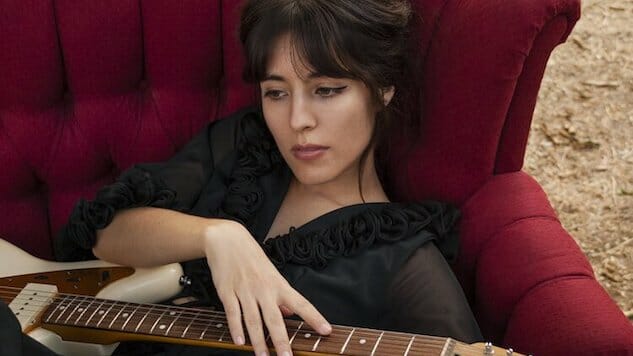 Daily Dose is your daily source for the song you absolutely, positively need to hear every day. Curated by the Paste Music Team.
After 10 years of performing with her sister Justine as the doo-wop and garage-inspired duo Summer Twins, Los Angeles-based songwriter Chelsea Rose Brown decided to set out on her own. A tragic flood last year destroyed all of the equipment in her home studio—amps, drums, guitars and more—prompting a new start as a solo act. Her new project draws on fresh influences, taking up jazz and bossa nova alongside Summer Twins' '50s and '60s touchpoints. Her latest track, "Minha Velha Amiga," is a bonafide slice of bossa nova bliss inspired by Brown's travels around Brazil.
"I fell in love with bossa nova and Brazilian music a few years back," she says. "There's something about it that just takes me to another world." Though Brown composed and initially recorded the new single in English (the original version is set for release shortly), she sought help from friends to translate it into Portuguese to better pay tribute to the musical legacy she admires. In a statement, Brown shared insight into the meaning behind "Minha Velha Amiga": "The song is about embracing your sadness. It's about spending time with these feelings and exploring them, rather than turning away from them."
The track's video (dir. Wendy McColm) is a charming, whimsical ride that runs with the theme of getting comfortable with negative emotions. Brown is beset by two mysterious veiled visitors—cobalt-clad representations of sadness wearing saint-like, spiked halo crown headpieces—who coax her out of a lonely funk. The three gab at her kitchen table, dance around her apartment and share waltzes in a strange mirror-filled room with black-and-white checkered floors, ultimately ending up in bed together.
Watch "Minha Velha Amiga" below and keep an eye out for the English version, coming soon.