Chromatics Return From the Dead with an Album that Sees Them Go Toward the Light
Closer To Grey is tightly-edited return for the masters of noir-pop
Music
Reviews
Chromatics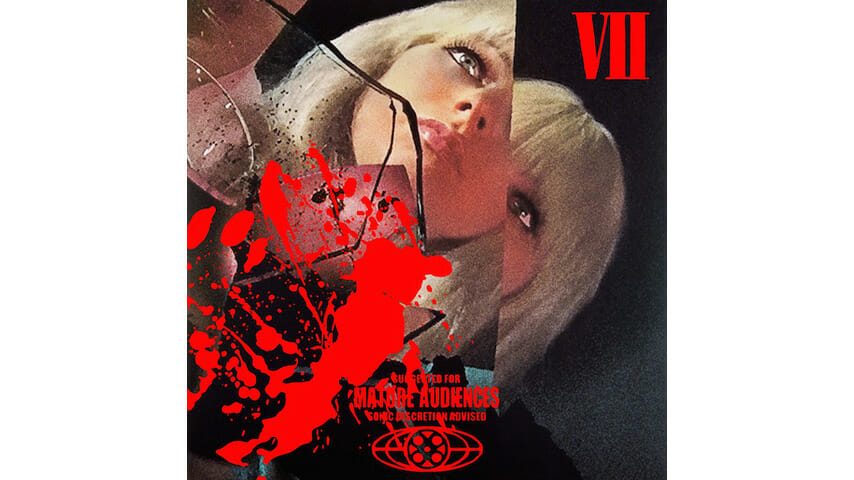 At the end of the decade, the shadow left by Chromatics' inimitable output feels hard to overstate.
The trio's widescreen, darkly-lit brand of Italo disco has lingered, influencing everyone from ScHoolboy Q to Cigarettes After Sex, who have been stripping their songs for parts and retrofitting their singular, decades-past dance-noir for big-budget rap and pop.
The first sound on Chromatics' masterful fifth album, Closer To Grey, is a ticking clock, accelerating by the second and then cutting out, an especially cinematic move for a band chock full of moments like this. They're no less aware of the passage of time than their captive audience—and the curtain opens with a cover of "The Sound of Silence," which would, in lesser hands, scan as a joke. Here, it feels apropos, a folk-rock gem lamenting the modern world (from a beloved film, no less) dressed in dark tones but still uncertain of what the future holds.
To be sure, Closer To Grey is not Dear Tommy, the group's long-gestating follow up to their 2012 breakthrough, Kill For Love. But with the burden of following up an immaculate collection of such dark pop, Chromatics had nowhere else to go but toward the light.
On all accounts, Chromatics gravitates toward shades beside its familiar palette of black and red. Bells and flute lines circle around "Move a Mountain," an uncanny valley of Carpenters-core soft-rock, haunted by Ruth Radelet's sighs. "You're No Good" and the title track, the latter of which was previewed four years ago, are as close to straightforward electo-pop as Chromatics have ever gotten, shiny and sharp as a knife blade.
The passage of time, it seems, has streamlined Chromatics. Closer To Grey feels more polished and shimmering, and with only 12 tracks and a compact 45 minutes, it's considerably shorter than the expansive, sometimes daunting records it followeds (Kill For Love clocked in at 16 songs over an hour, 17 minutes). As an entryway into the Italians Do It Better universe, it feels enticing, welcoming even.
Their familiar fatalist streak lingers throughout, such as on "Light as a Feather," where frontwoman Ruth Radelet coos the sleepover game's chant from the beyond with buzzcut synths swarming around. But it's also the first time where Chromatics has sampled a break, a modernist touch that pushes it toward the unwelcoming present.
On "Twist the Knife," a euphoric four-to-the-floor romp is made somber by the company Radelet keeps: "You could teach me to be cruel like the way they tortured you," she confesses. And even at their most sonically noir, like on "Whispers in the Hall," where the low-end is menacing and astral keyboard lines enmesh, Radelet takes on the role of a moral compass in a time of moral uncertainty, the stakes seemingly transcending the filmic milieus it's trafficked in for so long.
Closer To Grey plays with these ambiguities in their sound, letting the light in and embracing the possibilities of the world outside them. "Morning will forget about the ghost of last night," goes closing track "Wishing Well," a reminder that even the most inviting phantasms, like the ones Chromatics has conjured throughout its lifespan, are only temporary. It's a welcome dose of reality from a band that's finally come back from the dead.