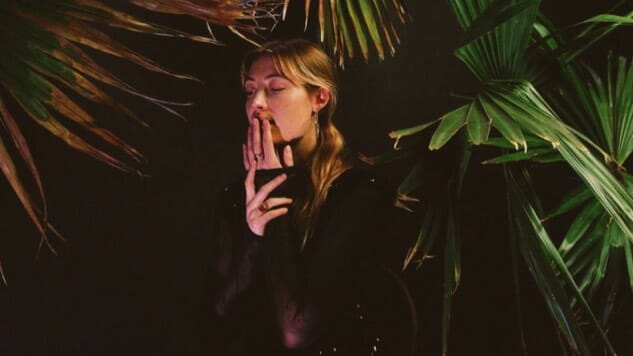 Daily Dose is your daily source for the song you absolutely, positively need to hear every day. Curated by the Paste Music Team.
Cornelia Murr, London-born and American-raised (quite literally; she grew up, in fits and spurts, in Colorado, Massachusetts, New York City, California and the Hudson Valley), drops her debut album, the Jim James-produced Lake Tear of the Clouds, on July 13. If you haven't had the pleasure of hearing the record's first two singles, "Tokyo Kyoto" and "Man On My Mind," you should give them a listen, the latter in particular; it feels like the part one to her latest, "Who Am I To Tell You," a buoyant track about considerably less buoyant subject matter.
If "Man On My Mind" is a fantasy of a sort, a story about idealization versus reality, "Who Am I To Tell You" is about the end of the fantasy, the moment where the illusion gives way to truth and you see that the man isn't who you thought he was. "I didn't want to bring you down," Murr hums, "Little did I know / I was gaining ground / My own ground." There's a brisk, Feist-like effervescence to the tune that underscores the sober gender politics while uplifting the eventual outcome: Self-possession and freedom from a dude who's either neglectful at best or domineering at worst. You'll tap your feet along with it, and you'll probably cheer by the time Murr draws the song to close. ("Now after all that I ain't your baby.")
You can listen to the full track below.
---
Boston-based culture writer Andy Crump has been writing about film and television online since 2009 (and music since 2018). You can follow him on Twitter and find his collected writing at his personal blog. He is composed of roughly 65% craft beer.