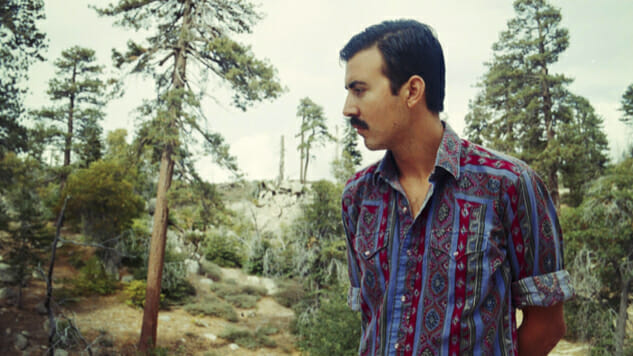 Daily Dose is your daily source for the song you absolutely, positively need to hear every day. Curated by the Paste Music Team.
Crane Like The Bird is the project of Kyle Crane, a studio and touring drummer who has performed with Neko Case and M. Ward, as well as filling in as the studio double for Miles Teller in Whiplash. Today marks the release of "Wishing Cap," featuring James Mercer of The Shins, the second single off Crane's forthcoming self-titled debut album as Crane Like The Bird, due out Jan. 18, 2019.
Crane's penchant for collaboration has been on full display with both this track and lead single "Nicole," a duet with Band of Horses singer Ben Bridwell. "Wishing Cap" has the bounce of an early Shins track, but it's more nostalgic, more obviously rose-tinted. The song and its accompanying video are centered around Crane's grief following his father's passing.
"When I would visit my grandparents i would stay in my father's old room that he grew up in," Crane said in a statement. "One time I was rummaging through the closet and I found an old shoe box with letters and an old green baseball cap in the closet. I thought, 'What if I put this hat on and it gives me special powers and I can climb through that old photo on the wall and be transported to the past?'"
Watch the video for "Wishing Cap (feat. James Mercer)" below.