EXCLUSIVE: Crooks & Nannies Premiere "3am"
The West Philadelphia duo's new single is a cassette exclusive from their 2023 EP No Fun
Photos by Brooke Marsh
Music
News
Crooks & Nannies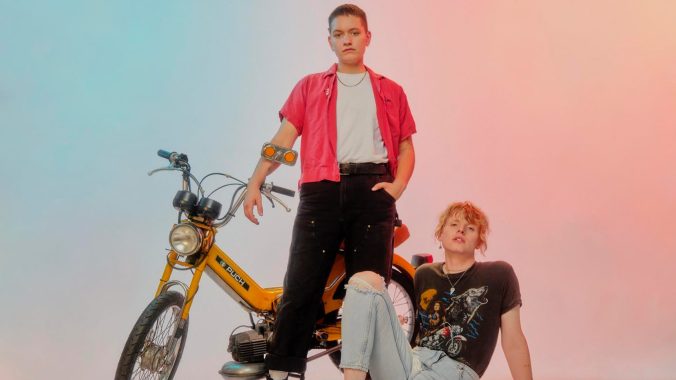 Earlier this year, Crooks & Nannies—Madel Rafter and Sam Huntington—put out their No Fun EP after touring with Rubblebucket and Lucy Dacus in 2022. The three tracks ("control," "Sorry" and "no fun") were great fits of indie rock engulfed in gnarly riffs, powerful harmonies and a perfect emo twang, as Rafter and Huntington chronicled young adulthood through heartbreak and gender dysphoria. Now, with a cassette edition of No Fun coming, the duo has released a fan-favorite exclusive from the physical edition: "3am."
"3am" is a great cauldron of everything Crooks & Nannies are good at. Seriously, it's the epitome of a multi-hyphenate in song form. From sax-heavy jazz to emo to plucky synth-pop to heat-seeking indie, "3am" is, possibly, the duo's grandest statement yet. The fact that it wasn't included on the No Fun EP originally only solidifies just how deep their bag of songs goes. With a mystifying trumpet performance from Rafter's dad—John Rafter—and a chaotic, confessional stream of lyricism from Huntington, "3am" refuses to bend to the will of any one texture. What a joy it is to watch a band at the top of their game make such dazzling, singular tracks; how lucky we are that Crooks & Nannies have so, so much left to give.
"I wrote '3am' a couple years back, shortly after our previous single 'Sorry,' and they deal with similar themes. In both, I hear myself struggling to stay afloat—grasping frantically for confidence in the face of what felt, at the time, like an impossibly hostile world. In '3am' however, I hear a shift away from isolation and toward community," Huntington says. "As I pulled myself out of desperation and reconnected with friends, I began to see my own value reflected back at me through those relationships. The anger and frustration I had been directing inward was beginning to shift towards a more deserving—if incredibly vague—target: the world in general, with all of its cruelties and injustices. I had not yet learned to care for myself, but had found a buoy in my care for others and felt fiercely determined to protect them.
"Madel is one of the first people I came out to, and hearing their voice on '3am' makes so much sense to me. I wrote all the lyrics, but the song has a conversational quality and we wanted to lean into that by trading lines. As far as sound, we went for a mixture of punk and disco, hoping to simultaneously emphasize the visceral frustration, as well as the warmth and communal focus of the lyrics. The cherry on top was a raucous horn duel in the bridge, between Madel on sax, and their dad—John Rafter—on Trumpet."
Listen to "3am" and check out the No Fun EP artwork and tracklist below.
No Fun EP artwork: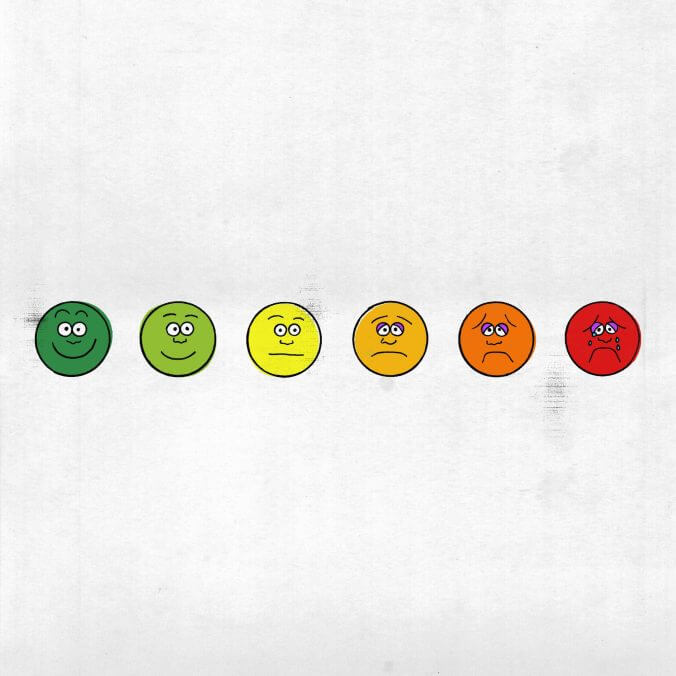 No Fun EP tracklist:
liquor store*
control
Sorry
Cantaloupe*
3am*
No Fun
*cassette exclusive track