Damon Albarn is Working on a Second The Good, The Bad & The Queen Album
Photos by Cassandra Hannagan/Getty, Ian Gavan/Getty
Music
News
Damon Albarn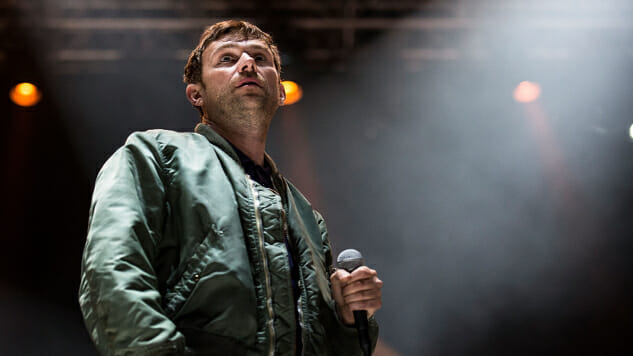 Damon Albarn is one busy chap. He's got a new Gorillaz album, Humanz, due out April 28. He's reportedly got 40-45 more songs for the project in the bag. He's involved in some sort of TV series that might be dropping in the not-so-distant future. And he's working on a follow-up to 2007's stellar folk-pop team-up record The Good, The Bad & The Queen.
The low-key supergroup, which features Albarn along with The Clash's Paul Simonon, Simon Tong of The Verve and Tony Allen, hasn't played together since 2011, but Albarn tells Q magazine that the group is finally getting around to a sophomore record.
In that conversation with Q (via CoS), Albarn says, "Brexit has obviously given us a wonderful starting point," which is not a far-cry from his statements about the new Gorillaz album being influenced by the current political climate. And considering that the first The Good, The Bad & The Queen release focused on life in modern-day London, a Brexit-themed record would be a logical next step.
Enjoy a clip of Albarn and company playing the haunting "Kingdom of Doom" below. Also, check out the latest Gorillaz track, "Let Me Out," which is just ferocious.