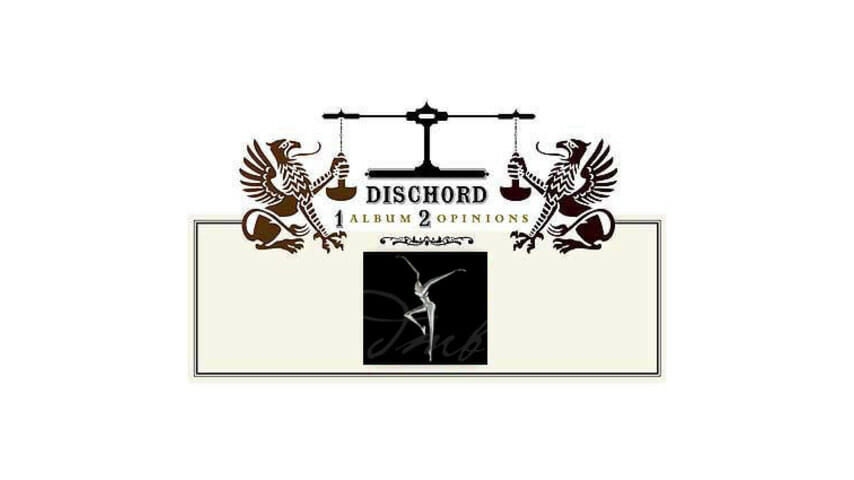 Patriotic
by Nevin Martell
Dave Matthews Band's sixth studio album, Stand Up, finds the Charlottesville, Va., quintet collaborating for the first time with producer Mark Batson—a man best known for his work with the likes of Eminem and 50 Cent. His influence manifests itself most noticeably in Carter Beauford's drumming, which possesses a newfound hip-hop sensibility with its sharp rhythmic phrasing. These head-bobbing beats are well-paired with Matthews' engaging lyricism, which swerves between his usual lovestruck declarations and more serious post-9/11 ruminations.
Tracks like "American Baby" are Matthews' most politically outspoken to date and imbued with a true feeling of innocence lost as he intones, "If these walls came crumbling down / Fell so hard to make us lose our faith" and as he later laments "Nobody's laughing now / God's grace lost and the devil is proud." Thankfully, the fivesome hasn't lost its knack for writing jammy, feelgood tunes, like the country-fried stomper "Hello Again" and the neo-soul-influenced "Everybody Wake Up (Our Finest Hour Arrives)," a perfect panacea for these dark days. So even if Stand Up only inspires listeners to get up and dance—rather than march or protest—it will have done its small part to bring some light into the darkness.
Idiotic
by Dave Sims
Dave Matthews' somnambulent croak has always been more suited to prurience than protest, and Stand Up makes for a nice case in point. The album opens with his trademark heavy-lidded leer, eyes locked like a smart-bomb guidance system on a south-bound bead of sweat, rolling over in rumpled covers, and hey babe, y'know, let's make love. But he attacks the politically tinged "Everybody Wake Up" with his voice draped in the same gauzy purr, giving the impression of a well-meaning MoveOn.org'er who can't seem to shake a hangover.
A couple of hazy mood pieces ("Out of My Hands," "Steady As We Go") fail to coalesce, and the 16 Horsepower reference of "Hello Again" feels less like experimentation than a desperate grab for musical distinctiveness. When Stand Up isn't wandering around in search of a hook, it's straining past a perfunctory sense of outrage, and in both cases generally gives up and turns the track over to Carter for a drum solo. The inexplicable closer, "Hunger for the Great Light," is a bizarre, disjointed attempt at mystical vision pulled to earth by greasy sensuality and bombast. If aimlessness and overproduction hadn't already grounded Stand Up, "Great Light" could have done the job by itself.
Reader's Poll Results
Patriotic (for): 69%
Idiotic (against): Idiotic 31%