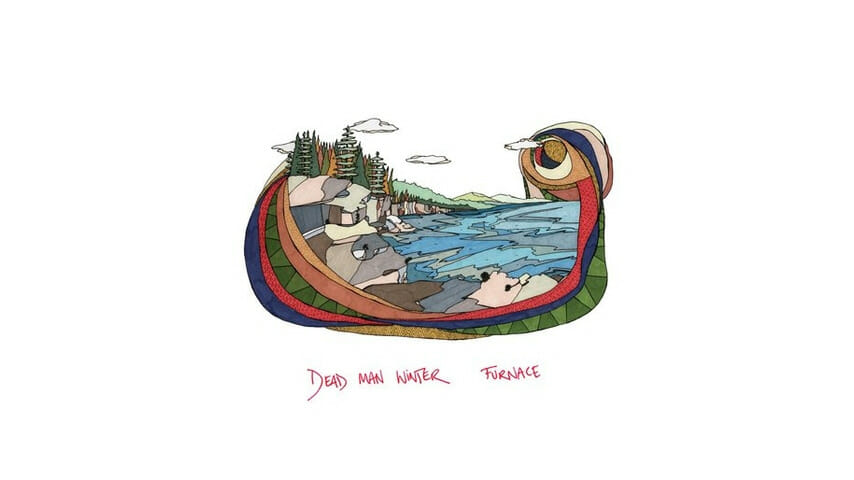 One of the best things about living in a city is your proximity to so much humanity. Public transit becomes the great equalizer for suits and beggars and everyone in between, hurtling through underground tunnels to get you where you need to be. The streets teem with activity, as the tourists mingle among the transients who have each found somewhere within such a crowed place to call home.
And then there are the windows. In a city, you're so close to each other that privacy becomes a premium. You can walk past shops, cafes, offices, apartments stacked on high, one upon another, peering into each glass pane and making up stories about every face you see.
Albums can be like that, too—portals into a particular time or place, moving pictures screening behind windows of brick building façades. And Furnace, the second LP that Trampled By Turtles frontman Dave Simonett has released as Dead Man Winter, is one of those records. It's an album that grants you a voyeuristic view into its maker's most closeted emotions.
Yet, for all the city metaphors, Simonett craved the opposite. Dead Man Winter began officially in 2011, but returned in earnest a few years ago in the wake of Simonett's divorce. After retreating to the north Minnesota woods, his separation yielded an outpouring of feelings—self-loathing and guilt, existentialism and fear. As a result, Furnace leaves ashes in its wake and cigarette burn marks on your heart.
But such heavy lyrical content doesn't necessitate sad, smoldering music. Indeed,
Furnace is steeped in rich folk-rock traditions. Lead single "Destroyer" rustles with swishing rhythm guitar work and the lead lines on the following "Red Wing Blue Wing" sound like a Telecaster tuned with the perfect amount of light distortion. Later, "Am I Breaking Down" takes an upbeat romp in a major key with a Wurlitzer cooing in the background, even as Simonett references his two kids, "Jack and Lucy know / what it takes to grow / What it takes to love each other, can I go" before hurtling into the chorus of a repeated question, "Am I breaking down?"
Still, it's the ballads that deliver the clearest views into the most Windex-wiped windows of Dead Man Winter's past. The weeping pedal steels and swaying, brushing rhythms of the opening "This House Is On Fire" and "I Remember This Place Being Bigger" guide attention toward Simonett's lyrics of burning houses and freezing snow—the vivid minutia of a discontented winter. Furnace closes with "You Are Out of Control," a seven-and-a-half-minute doozy that—in its mere five lines—goes from slow-burn to full-fledged panic attack. It's this kind of musical range and lyrical brutality that makes an artist—someone who can find, and then articulate, something beautiful in the wake of destruction.