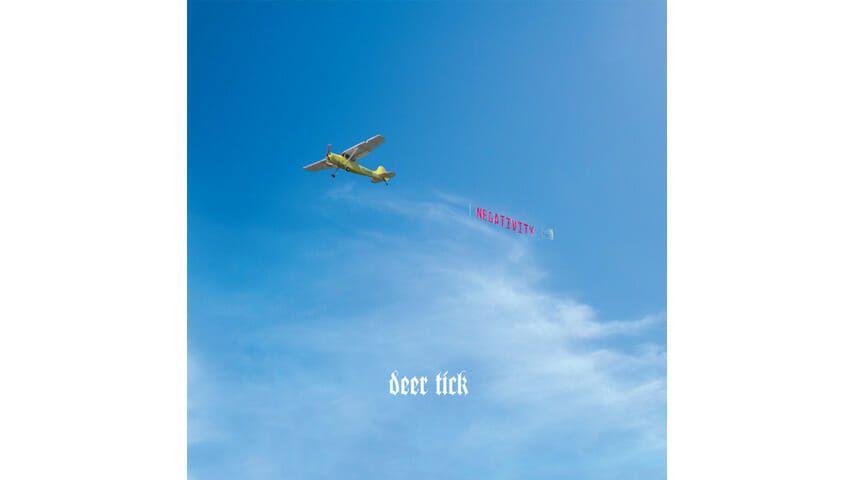 It's been a few years now since Deer Tick lead singer John McCauley and his former fiancé, Those Darlins' Nikki Darlin, split, but if Negativity is any indication, the wounds are still fresh.
"I didn't write about it for a couple of years. I just kind of blocked it out. But I guess I started examining my feelings. It was pretty inspirational for me, when I finally took the time to think about it," McCauley told Paste back in June. Turns out McCauley's been hauling around some serious pathos these last couple years, some of which he brings to bear on Negativity.
Deer Tick have garnered a reputation as hard-partying rock jocks, but their latest output finds them far more sober than fans may recall, both literally and figuratively. "I don't dig the food / I don't want the drink / I'll dry out in style / I'll waste all my ink," McCauley sings on the bluesy "Trash," a four-and-a-half minute lamentation for all the things—boozing, the road, his identity as a gleeful shit-starter—he used to love.
The cause of all this disillusionment, of course, is a broken heart. This heartbreak is perhaps most powerfully expressed on album opener "The Rock," the opening minute of which is a sort of sad-sack lullaby that may or may not be a sexual innuendo—"I give the rock to only you." Fortunately, the band soon rips the song open, with McCauley yowling over insistent piano chords and throbbing bass, punctuated by soulful horns.
Deer Tick proceed to spend the rest of the album jumping genres (from '50s rock slow-dance "Just Friends" to the mildly trippy "Thyme") and exploring, um, different negative things. Guitarist Ian O'Neill contributes one of the record's strongest tracks in the surprisingly poppy "The Dream's in the Ditch." A song about the frustrations of trying to get anywhere in the biz, it features elegant and straightforward lyrics like "First they pull all your teeth / then they want you to eat." Former Top 40 feature Vanessa Carlton even makes an appearance for what may be the album's most upbeat track, an ambling country-rock number about a husband and wife sticking together through hard times.
Deer Tick may have a lot more fun when they're rabble-rousing, but their songwriting has improved as they've explored the not-so-good-times. "This poetry ain't worth a damn," McCauley sings on the awkwardly heavy "Pot of Gold," but it's quite the opposite. It's when the band has something more to say than "Let's All Go to the Bar" that the poetry becomes worth anything at all.