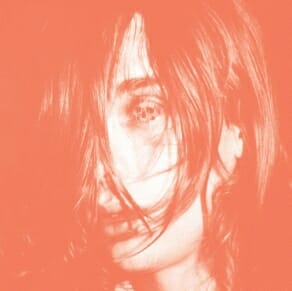 Note: Also serves as review for Deerhoof's Offend Maggie. Go to rate that album by clicking here.
As global warming threatens the chilly habitats of the family Cervidae, we can thank Deerhunter and Deerhoof for calling attention to the noble antlered animal. Last year, the bands' Cryptograms and Friend Opportunity offered equal parts ambition and experimentation. This year both follow-up their breakthroughs, so deer around the world can sleep a little easier, knowing their namesakes are keeping the kingdom in the spotlight.
Bradford Cox, Deerhunter's lead singer, has traded dresses, rants and provocations for a steady, serious normality. This is neither a sellout nor a copout. These days, the sight of the unconventionally handsome Cox as a conventional rock frontman is exhilarating, affirming stuff. And though Microcastle is hardly straightforward, it's an aggressive step toward the mainstream that sacrifices none of Deerhunter's woozy adventurousness.
The album still finds Cox uncertain and a bit paranoid (on "Agoraphobia," he blurs the distinctions between "cover me," "comfort me" and "come for me"), but the shifts from languid ambience to hard-edged rock are much less stark than on the band's previous album.
Indeed, if Cryptograms asked the listener to swim around in the murky depths before shaking a fist in the air, Microcastle is instantly ingratiating. The short intro is a burst of almost kitschy instrumental lushness, while "Never Stops" is a pulsing, revelatory masterpiece, its shimmering guitars meshing beautifully with Cox's hypnotic voice. The rest of the album balances the meditative and the direct, but it's the uptempo songs that leave the strongest impression. For the first time, Deerhunter is writing genuine anthems.
Meanwhile, only in Deerhoofland could the new Offend Maggie be construed as a departure from experimentation. Though the sludgy abrasiveness of 1970s classic rock dominates, the influences, instruments and electronic sounds fly by at a dizzying pace.
It might seem patronizing to assert that Maggie's best lyric is "La la la la life life," but these words, which appear on the bouncy, spooky, Buzzcocks-inflected "Chandelier Searchlight," cut to the heart of the album's appeal: a wonderful tension between the band's light touch, occasionally serious subject matter and always serious musical reach. Indeed, both Deerhoof and Deerhunter have managed to follow two of 2007's most challenging releases with albums that refuse to compromise fun for integrity—or vice-versa.

Listen to tracks from Microcastle on Deerhunter's MySpace page.