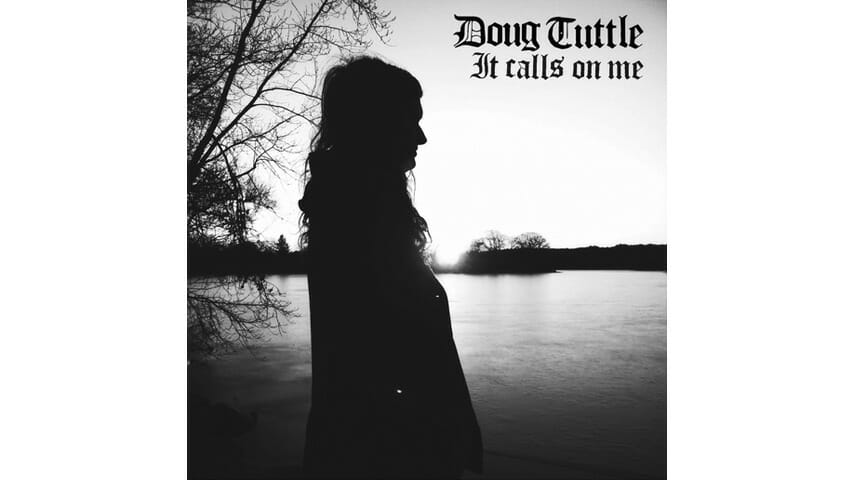 Since the demise of Boston psych-pop group MMOSS in 2013, guitarist Doug Tuttle has continued the exploration of hallucinogenic muses but reined in the eccentric drones he and his cohorts had gained notoriety for. His 2014 solo debut was a more outlandish vivisection of freak-folk grit, but it was clear that Tuttle was going through a bit of an identity crisis, musically speaking. With the release of his second LP, It Calls On Me, it would appear that that crisis has come to a slow.
There are lush, airy employments of guitar interplay throughout It Calls On Me that make it immediately listenable, full as it is of dueling octaves like an arpeggiated fencing match refereed by Peter Buck. Tuttle's deft sense of classic melodies and textural experimentation lend a purposeful air to songs like the title track, itself a kind of possessed meditation in the strictest psychedelic sense. Meandering guitar leads and solos travel trippy sonic thoroughfares and wind in and out of structure but always land on their feet.
Tuttle's rich, hushed vocals come in multi-layered harmonies, too, calling to mind a little more than a passing homage to the easy-breezy, paisley-swathed guitar-pop of groups like The Byrds, The Moon and other similarly heavy-lidded psychsters of yesteryear. Pronounced, plucky bass lines, strings and keys add to the mystique, as Tuttle's compositions more often than not occupy zone-out realms.
That's not always the case though; flowery rocker "These Times" executes in stutters, taking a less fluid and more motorik route, while the enchanting "Painted Eye" draws the shades again, Tuttle serenading in a weary, lovelorn intonation that carries over throughout most of the record. "Falling to Believe" probably best executes the album's reluctant power, Tuttle's wallowing given wing by the sentiment of finding truth by failing with the introspective line "Can you see alone?/Falling to believe/Can you take some time and find out what you mean?" It's a pleading line with an unsure recipient (could Tuttle be asking himself the question?) that's uplifted only when he rips into one of a myriad of blistering fuzz guitar leads.
The real kicker here, though, is the lazy weekend stoner-jam "Saturday-Sunday," which lilts and groans in all the right ways, plotting tasteful keys over dreamy guitars, perfecting the lethargic vibes of workaday millennials, Tuttle singing, "If your Saturday comes ringing like a bell/Let your Saturday surround you/If you've stepped outside a world that can't be well/Let your Saturday surround you." Just when your "Saturday" has finished surrounding you, an onrush of Sunday buzz comes in the form of three minutes of a repetitive instrumental, replete with space-y squalls and a new-day-dawning aural assault.
Whether it's clear precisely what or who is calling on Tuttle, his ability to harness the message is not in question. The musical algorithm he's concocted, while not entirely unique, is built for pure beauty, and Tuttle has homed in on a fantastic stretch of output as a result.