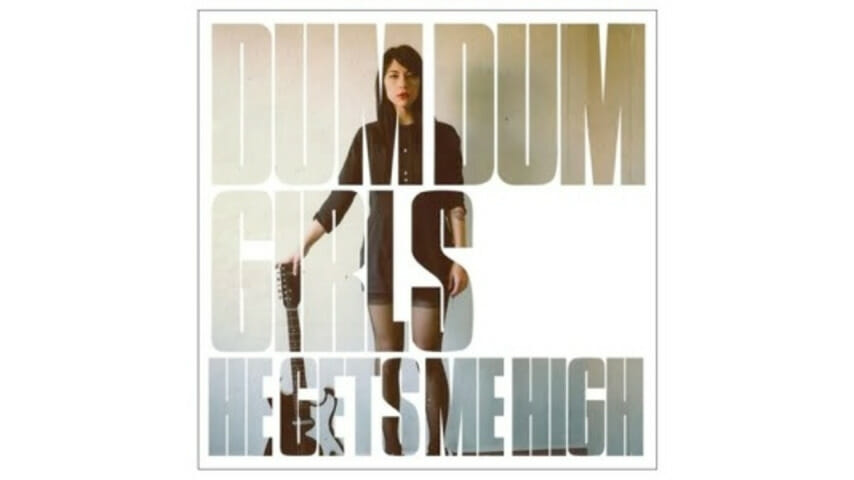 14 minutes in heaven…
It's hard not to fall in love at first listen with the Dum Dum Girls' sexy clash of frail, melancholy innocence and sugar-sticky black-leather/red-lipstick rock 'n' roll. "Jail La La," the single from the band's 2010 Sub Pop debut, I Will Be, is a near-perfect two-and-half-minute noise-pop confection—the aural embodiment of the girl next door dumpster-diving in the remnants of a black-lace gown after an all-night Four Loko bender.
This new four-song EP spikes a similar vein, though Dum Dums' mastermind Dee Dee (aka Kristin Gundred) has since assembled an all-girl band to amplify the music's already feminine vibrations, and reached out to Raveonette Sune Rose Wagner and songwriter Richard Gottehrer (of "I Want Candy" and "My Boyfriend's Back" fame) to co-produce. From the opening "Wipeout"-style tom runs of lead track "Wrong Feels Right," Dee Dee and her gals' lysergic-candy-dot teen-bliss vocals hang ten on a wave of static-addled surf pop, which they ride straight through the title track until it finally crests and collapses into the soft, hypnotic, whitewater-reverb foam of "Take Care of My Baby."
The EP wraps with an adrenaline-injected cover of Smiths classic "There is a Light" that's propelled along by continuous gated-snare-drum blasts, static-submerged strums and pirouetting roto-vibe guitar. Altogether, He Gets Me High is a quick fix, lasting about as long as two games of seven minutes in heaven. Of course, that's plenty of time if you're playing with right girls.