Daily Dose: Earring, "Flower Every"
The Chicago band's murky new single evokes early summer haze.
Music
Features
Earring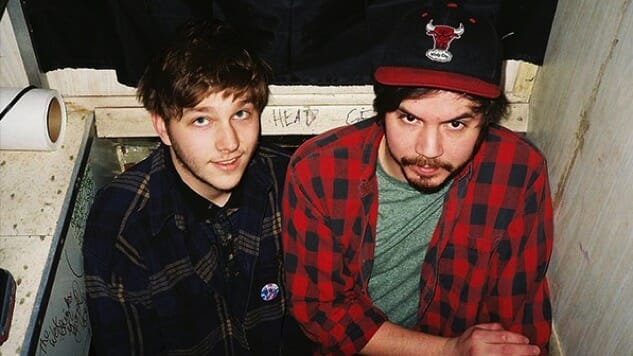 Daily Dose is your daily source for the song you absolutely, positively need to hear every day. Curated by the Paste Music Team.
In 2016, Paste's Zach Blumenfeld gushed about Chicago band NE-HI's signature sound, "a fusion of '60s surf rock and the '80s college scene, with a proclivity toward Roger McGuinn-esque guitar tone." Two members of that band, Jason Bala & Alex Otake, now helm another similarly hazy rock project called Earring.
Heavy yet undeniably hook-y, Earring's latest track, "Flower Every," is a departure from the straighter sludge of their 2016 debut, Tunn Star. The band offer a fittingly shadowy description of the track, writing: "We pick some flowers for what they might say. We give them to speak the things we don't know how to. This song is one of those flowers."
Listen to "Flower Every" below.