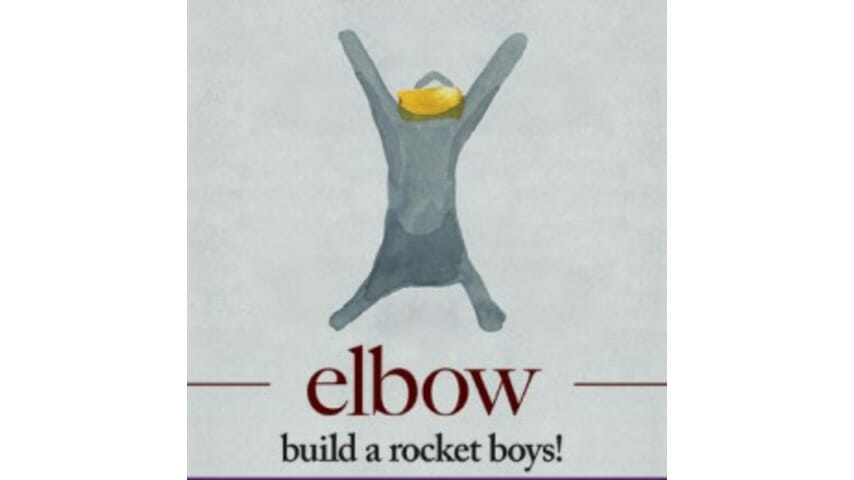 Like other American listeners, I came late to Elbow, paying little attention to the veteran Manchester band until picking up on the U.K. buzz surrounding their fourth album, 2008's The Seldom Seen Kid. What was revelatory (to me, at least) about the record was the band's ability to seamlessly fuse the cerebral and the visceral on irresistible songs like "Grounds for Divorce," with its psyche-probing lyric resolving into cathartic, wall-rattling power chords, and "The Bones of You," with its deeply soulful vocal and delectably slinky groove. From Kid, I went backward, discovering gems like "Forget Myself" and "Mexican Standoff" from 2005's Leaders of the Free World, "Fallen Angels" from 2003's Cast of Thousands and "Powder Blue" from the band's 2001 debut, Asleep in the Back.
But it was that wonderfully accomplished, utterly captivating fourth album that cemented Elbow's status in its homeland, where it was awarded the 2008 Mercury Prize, Britain's ultimate honor. Kid's distinctiveness and the widespread respect it garnered meant that Guy Garvey and his fellow Mancunians had finally escaped the looming twin shadows of Peter Gabriel and Radiohead circa The Bends, to whom the band had frequently (and understandably) been compared in the U.K. media. Feeling validated, Garvey then began what would turn out to be his most personal batch of songs, once again working closely with Elbow producer and keyboard player Craig Potter. The resulting Build a Rocket Boys! (all rendered in lower-case, as is the band name, in the package), like Arcade Fire's The Suburbs, teems with memories of coming of age in a specific locale — but whereas Win Butler's recollections triggered an agitation that found its natural expression in cranked-up rock 'n' roll, Garvey's have resulted in a song cycle that is elegiac, parochially British and resolutely understated.
"Jesus Is a Rochdale Girl," the first song they completed, "became the blueprint for the record," Garvey writes in an explanatory note. Acknowledging that the finished track "couldn't be simpler musically and lyrically," he explains that it "sounded to me like the muted heartbeat of someone restraining themselves." And that is precisely the impression I get from the album as a whole. Indeed, the rhythm section, so integral to the earlier albums, has less to do here than Manchester's Halle Youth Choir, whose guileless harmonies waft over Rocket Boys! like cirrus clouds. Relegated to setting and maintaining a simple tempo, drummer Richard Jupp and bassist Pete Turner barely work up a sweat — the same for guitarist Mark Potter, who could've phoned in his parts aside from some brief flares of energy in "Neat Little Rows" and "High Ideals." The most expansive moments, which occur in the second half of opener "The Bids" and the thematically climactic "Open Arms," aim for orchestral scale rather than rock dynamics.
This is an artfully conceived and executed, heartfelt and evocative work, and I suspect it's precisely the kind of album Garvey and his mates wanted to make, and in the U.K. — where it was released in early March — the reviews have been uniformly rhapsodic. It just isn't the album I wanted to hear from this band at this moment.