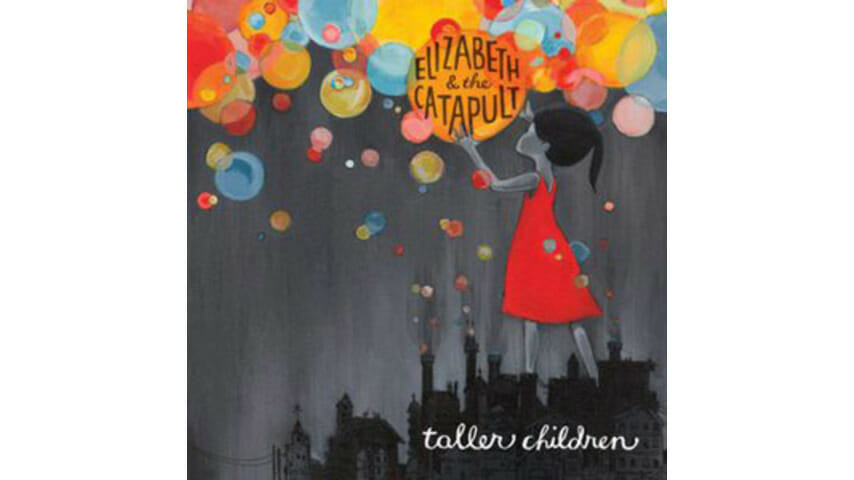 Playful and mild debut from Mogis-produced band
Elizabeth Ziman's voice brims with a fresh confidence against punchy drums and jazzy guitar riffs on the debut album from Elizabeth & The Catapult. "We're all just taller children," she sings on the title track, critiquing the immature behavior of adults between saxophone honks. Produced by Mike Mogis (known for his work with Bright Eyes, Rilo Kiley, and M. Ward), Taller Children is upbeat, just-sweet-enough pop along the lines of Bishop Allen and Cake. Ziman seems equally comfortable drawing on her New York City roots to create an edgier sound ("Race You") as well as mining the folk tradition for a plucky, shining authenticity ("Complimentary Me"). The second half of the album drags a bit, especially the lackluster cover of Leonard Cohen's cover "Everybody Knows," which highlights Cohen's lyrics over Ziman's vocals, but the slower, orchestrated tracks have more to offer. "Rainiest Day of Summer" is film-score perfect, and "Apathy" is a tearjerker. At its best, Taller Children is playful and easy, foregoing riveting innovation for light rhythms and a relaxed, summery sound.
Listen to Elizabeth and the Catapult on MySpace.