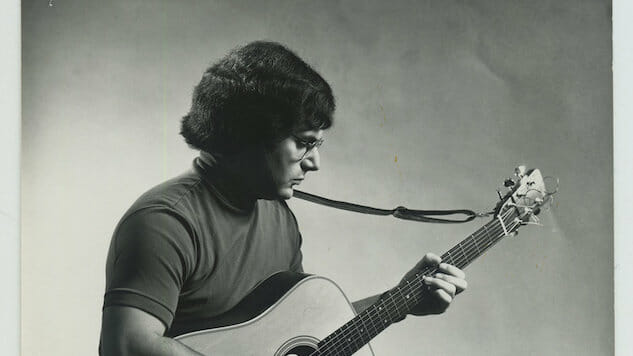 Daily Dose is your daily source for the one song you absolutely, positively need to hear every day. Curated by the Paste Music Team.
Very recently, the Boston band Quilt announced that for their next trick, they would be releasing a full album cover version of Spirit of the Golden Juice, a lost psychedelic folk artifact originally self-released in 1969 by California singer-songwriter F.J. McMahon.
It's a logical decision for the band, as they actually spent some time on stage with Mr. McMahon as his backing band for a performance of the record to celebrate its recent reissue by the good people at Anthology Recordings, an offshoot of Mexican Summer Records.
While I admire what Quilt did with this LP, it will take a lot to win me away from the original article. McMahon's warm, zonked visions strike the perfect note of calm for these harried times, and the unvarnished quality of the recording does nothing to diminish its raw power. If anything, the creaks and cracks in the facade only help bolster the spiritual and intimate yearnings that McMahon imbues in these songs.
Below you'll find my favorite track from Golden Juice, "Sister, Brother," a tune that can be interpreted simply as a plea to his siblings as they watch their father slide into madness. I prefer to think of it as the perfect metaphor for joining forces against oppressive regimes, a message that is just as cogent now as it was in the '60s when it was conceived and recorded.
Click here to find out more information about this one of a kind album, and click here if you'd like to hear Quilt's rendition of McMahon's "Black Night Woman."