Father John Misty Live-Debuts Three New Songs, Reportedly Says Next Album is Finished
Photo by Ben Gabbe/Getty
Music
News
Father John Misty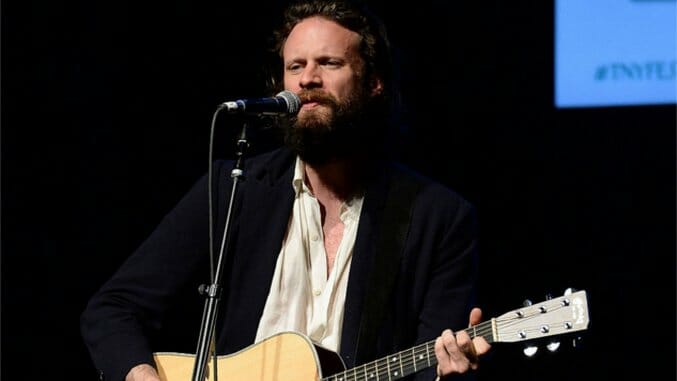 At a Saturday benefit concert for the Seattle Children's Hospital, Father John Misty debuted three new songs that he labeled on his set list as "When the God of Love," "Two Wildly Different" and "Pure Comedy." He also reportedly announced to the crowd that his next album is finished.
For those of us who weren't at the show, let the speculation begin about what this record will sound like. We recently got a taste or two of FJM's new music with the laidback "Real Love Baby" and, more recently, the somber "Holy Hell," an appropriately named track he released in the post-election madness. Surely the notorious political-satire oddball has a few more things to say about Trump's America.
It's difficult to make Trump any more of an obvious, dark joke than he already is. And after the Republican National Convention this July, FJM infamously ranted onstage and online about how entertainment is "numbing" and inadequate as a force of social change. He followed up with an Instagram post (since deleted) that said, "It's probably better to leave this kind of commentary to the professionals at Comedy Central." It will be interesting to see how, and if, he further responds to the election on the new album.
This record will be Father John Misty's first since I Love You, Honeybear, Paste's favorite album of 2015. Watch a short video from his Saturday performance below, and beneath that, listen to him perform "Now I'm Learning To Love The War" circa 2012 via the Paste Cloud. It's a song that condemns the production of physical albums for creating waste, and he begins it with a playful jibe dedication to ex-bandmate Casey Westgott, who's helped him produce records.
2px); width:calc(100% 2px);">