Field Music Share "Money Is A Memory," New Single from Forthcoming Historical Concept Album
Photo courtesy of Memphis Industries
Music
News
Field Music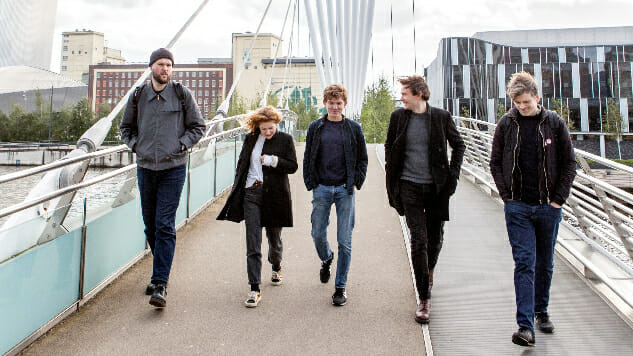 Field Music have released a new song, "Money Is A Memory," the second single from their forthcoming historical concept album Making A New World. The song underscores the long-standing debt Germany was ordered to pay as reparations for the destruction caused in World War I—blending a tragic historical event with an upbeat, funky track.
Similar to their first single, "Only In A Man's World," Field Music here pay homage to late-'70s new wave groups like Talking Heads, blending new wave with a bass line that's undeniably funk. "Money Is A Memory" is a little more jagged than its preceding single but maintains a danceable energy—even with its serious subject matter.
Lyrically, the single comes from the perspective of a German treasury worker preparing to pay off the country's final reparation debts in 2010—91 years after the Treaty of Versailles that ended WWI. As lead singer David Brewis sings, "A procedural formality / hearts raised to fiscal democracy." At this point, almost a century after the global travesty of the Great War, all sense of humanity has been reduced to a procedural payment. In its essence, the song and the encompassing album on which it falls show that no matter how many lives were lost in the war, there will come a time when they are no longer remembered.
Brewis explains his inspiration for the unique perspective that "Money Is A Memory" takes:
The whole album is really about consequences, and how the consequences of that war are still with us. "Money Is A Memory" is probably the most explicit example of that—decisions that were made a hundred years ago still casting a shadow. The initial premise is a bit comical—the admin assistant going through their bureaucratic duties—but buried away inside those papers you can imagine the echoes of millions of lives being turned upside down.
Making A New World is out Jan. 10, 2020, on Memphis Industries and can be preordered here. You can watch the video for "Money Is A Memory" below, and find Field Music's 2012 Daytrotter session, album details and tour dates further down.
Making A New World Album Art: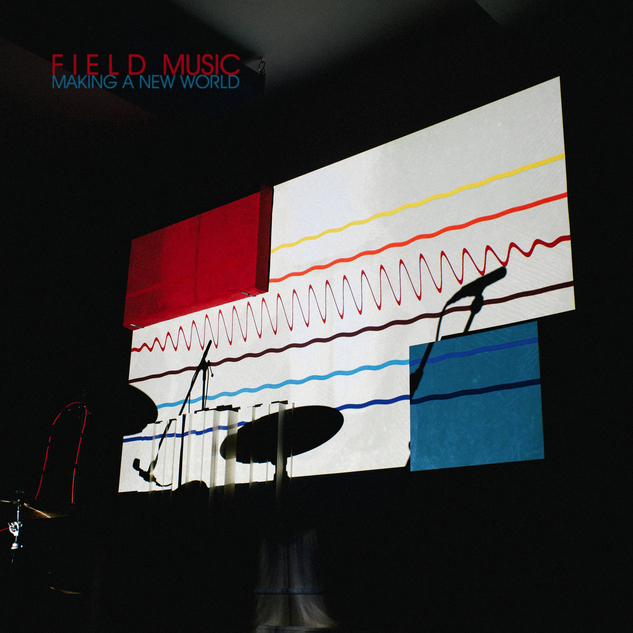 Making A New World Tracklist:
01. Sound Raging
02. Silence
03. Coffee or Wine
04. Best Kept Garden
05. I Thought You Were Something Else
06. Between Nations
07. A Change of Heir
08. Do You Read Me
09. From A Dream, Into My Arms
10. Beyond That Of Courtesy
11. A Shot To The Arm
12. A Common Language Pt 1
13. A Common Language Pt 2
14. Nikon Pt 1
15. Nikon Pt 2
16. If The Wind Blows Toward The Hospital
17. Only In A Man's World
18. Money Is A Memory
19. An Independent State
Field Music 2020 Tour Dates:
January
31 – Kendal, Brewery Arts Centre
February
01 – Glasgow, Scotland @ Kelvingrove Art Gallery
21 – Nottingham, U.K. @ Rescue Rooms
22 – Leeds, U.K. @ Brudenell Social Club
27 – Whitley Bay, U.K. @ Playhouse
28 – Manchester, U.K. @ Dancehouse
29 – London, U.K. @ EartH