Frank Black Wrote a Song About Kim Deal on New Pixies Album
Photo by Stephen Lovekin/Getty
Music
News
Frank Black
Last week, Pixies announced they would be releasing a new album titled Head Carrier, their second album of new material since releasing the disappointing Indie Cindy in 2014 and reuniting more than a decade ago.
Today, frontman Frank Black appeared on BBC 6 to discuss the new record. During the chat, he mentioned that a song titled "All I Think About" on the album was written in tribute to the band's founding bassist, Kim Deal.
Deal left the band in 2013 after around nine years of reunion touring with Pixies. In a 2014 interview with The Guardian, Black said the band just wasn't what Deal wanted to focus on. "She was unhappy with the situation, or unhappy with her life or whatever, just not happy," said Black.
Paz Lenchantin, the band's latest replacement for Deal after Muffs' singer Kim Shattuck was fired in 2014, was apparently the member who suggested a Deal tribute song.
In the BBC 6 interview, Black says Lenchantin came to him with a snippet of music she'd written. After a back-and-forth, they agreed she would sing it if Black wrote the lyrics. When asked for a subject, Lenchantin said Black should write "a letter, just a little thank you letter kind of a thing," with Deal in mind.
"I think that really the song is not really intended for the listener to, like, be thinking about the characters in our band's history or anything like that," said Black. "The lyric is more open ended so you can insert your own life into the song."
He also compares Head Carrier's sound to older Pixies material, citing fan-favorite Doolittle as a comparison. "It has a bit of early Pixies slosh in it," said Black.
Listen to evidence of that "slosh" in first single "Um Chagga Lagga" (and preorder Head Carrier, out Sept. 30) via the band's website here. Check out the record's album artwork and tracklisting below, and find the rest of Black's conversation with BBC 6 here.
Head Carrier Album Art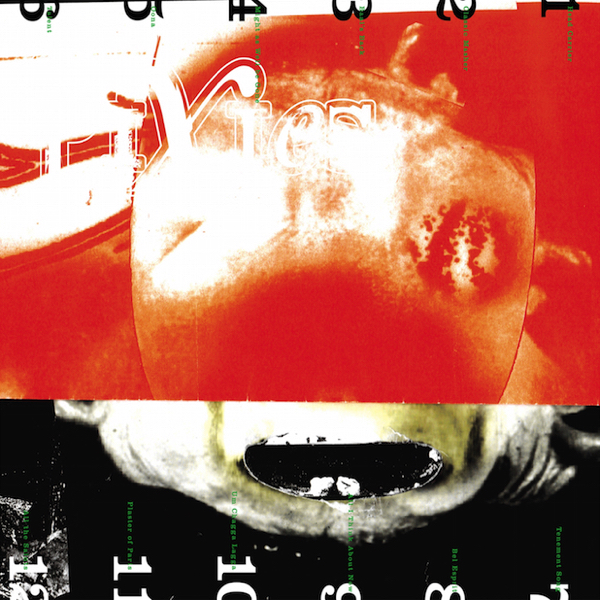 Head Carrier Tracklist
1) Head Carrier
2) Classic Masher
3) Baal's Back
4) Might As Well Be Gone
5) Oona
6) Talent
7) Tenement Song
8) Bel Esprit
9) All I Think About Now
10) Um Chagga Lagga
11) Plaster Of Paris
12) All The Saints