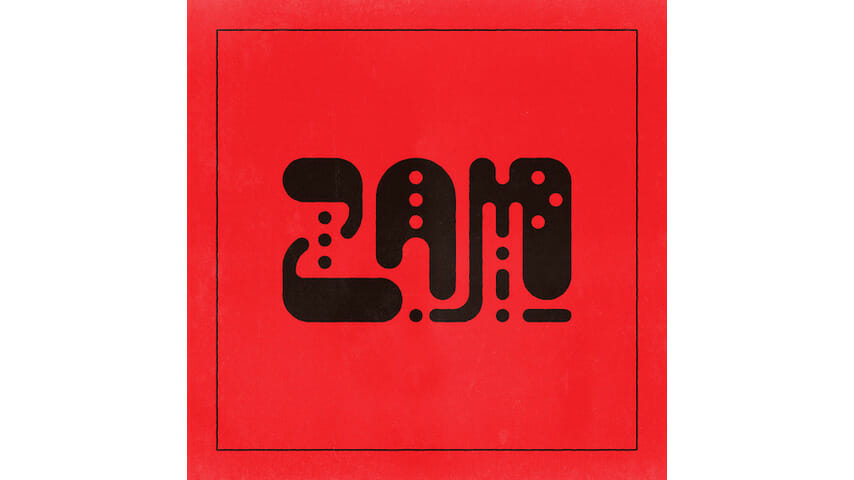 The latest record from Los Angeles psych-rockers Frankie and the Witch Fingers sounds like it wasn't birthed on this planet—or this dimension for that matter.
ZAM inhales and exhales with a sonic vastness and an extensive jumble of genres—krautrock, garage, funk, prog and psych. Its lyrics channel the energy of the otherworldly—mythical creatures, wielders of the dark arts, apocalyptic mayhem and each person's drop off at either the pearly gates or the stairs down to the blazing inferno. The album traverses through murky swamps, mountainside caverns, and they even propel themselves into cyberspace—trekking across moon craters in zero gravity. Each of these scenic expeditions are accompanied by equally mythic musical passages—zigzagging fits of guitar distortion, rapturous drum fills and spunky, spitting vocals.
The near nine-minute album opener "Dracula Drug" is the album's peak. Each ingredient of the witchy psych-Kraut brew—punctilious guitar lines, attitude-filled vocals and engine-like rhythms—extends its shelf life and potency. The song drips and drips until the floodgates open and out pours a ripple of propulsive grooves that will infect the psyche of any nearby creature or spirit.
Musicianship is often the make or break point of any psych-leaning record, and ZAM definitely passes the sniff test. Any band can warp their guitars and give a record that melting effect, but Frankie and the Witch Fingers' guitar work feels purposeful rather than gimmicky, and their rhythm section is anything but flimsy. The title track is a clear highlight—dexterous and meaty grooves paired with dynamic drum fills are an integral point in ZAM's sonic adventure.
On "Cobwebs," frontman Dylan Sizemore yelps, "Turning your dreams into liquids and potions / Ashes they burn like the foggiest notions" over a bed of overdriven guitars, and it's this kind of vibrant spookiness that gives the record its charm. There's a frequently diabolical energy to ZAM—it's as if they're feverishly enjoying themselves while maniacally chuckling. Later on "Purple Velvet," Sizemore sings, "Suddenly I'm removed from my body / I do not wish to return just yet," and in a way, ZAM is the same—it's like that out-of-body moment that you realize you're in a dream, but you fight your natural inclination to wake up. ZAM isn't the type of trip where you drop out and begin hallucinating, it's an eerie zap of focused psych buoyancy that allows you to connect with the mythical.
ZAM ends on a much quieter note than expected, but not only does the string-laden "Head Collector" not seem out of place—it's easily one of the best tracks. It's the kind of elegant psych-pop that gives Frankie and the Witch Fingers both variance and sophistication.
Frankie and the Witch Fingers don't blow up the psych playbook by writing an album about strange, epic phenomena—King Gizzard and the Lizard Wizard probably do it better than anyone else right now—but their vigorous musicianship is compelling throughout and occasionally superb. The peppy guitar freakouts of ZAM are likely best suited in their live form, but these studio recordings are still worthy of your earspace and bewilderment.
Watch Frankie and the Witch Fingers' 2017 Daytrotter session below.